This physical world has converted into a digital world because now people can access any on-demand services with just a few taps on their smartphones. Like on-demand taxi booking, pharmacy delivery, and on-demand food delivery is setting new records by penetrating the highest customer usage rate. The demand for food delivery apps has been increasing rapidly in recent years. There are several reasons accounting for this trend. The most important reason is that more and more people have started ordering their food online and getting it delivered to their doorstep
Some people might be skeptical about how safe their food will be once it's been delivered. It's not easy to carry a hot dish through the wintertime or even on a rainy day when roads are slippery. This is why online ordering services made it so much easier for everyone to buy groceries or order takeout with just a few clicks from the comfort of their home.
There are millions of food delivery apps in the market working on the same food ordering and delivering module; RipenApps launched a very trendy approach to this industry where you can order your favorite food from anywhere and get it delivered or can pick it up by yourself while heading from that route. RipenApps developed an on-demand food delivery app named RideChef, a unique feature-loaded app setting new trends in the domain.
Let's introduce RideChef- A premium food delivery app
RideChef is a digital chef, a feature-packed food delivery app that connects customers with local restaurants, enabling them to order and purchase food. RideChef made it easier for consumers to find their desired dishes and avoid the hassle of cooking or going out in the rain. With a couple of taps on the screen, you can order food from famous chains or mom-and-pop shops in your neighborhood. You don't need to worry about finding parking, waiting in lines at cash registers, or carrying heavy bags of groceries. More than that, with RideChef, you can order your food from your favorite restaurants and mark it delivered to your place. You can get it to deliver at your place after ordering from a different place, and if the restaurant is on your way home and you can stop to pick it up, then choose pickup order. You can finalize and pay on the app with no hassle.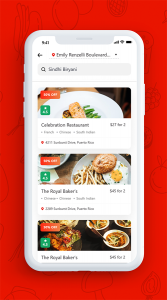 Some interesting features that make RideChef a unique approach:
Explore the interesting features that RideChef offers for its users
Easy ordering from a wide range of restaurants & dine-ins
RideChef provides an easy order to have your favorite cuisine delivered to your door in a few taps from multi-range of Local Foodie restaurants, local restaurants, and theme restaurants, which are all available on the app.
App provides a multiple cuisine range to soothe your taste buds lies on local flavor burgers, doughnuts, pizza, wings, and cuisines you should be excited about: Puerto Rican & other Caribbean cuisines, South American Colombian cuisine, Ecuadorian cuisine, African cuisines, Eastern and Western Asian cuisines Korean, Vietnamese, Chinese, sushi, pho, Italian, Greek, vegan, vegetarian & more!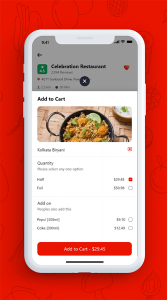 App has the most merchant partners
RideChef offers a large selection of restaurants in NJ, and whether it's Colombian, Chinese, Greek, Italian, or any other food type you're craving, it's covered. With exclusive specials from local eateries, from the local dines to food trucks, mom & pop shops & the national/ international chains spots you love.
App offers easy-to-order and pay-takeout orders
When you order using the RideChef app, you'll avoid the hassle of over-the-phone mistakes. You can also count on RideChef customer support to help whenever needed.
App provides a real-time order-tracking feature
RideChef offers real-time order tracking, so you know exactly when your rider is at the door for you with your delicious meal.
Integrated with multiple payment options
Using RideChef, you can pay through a variety of options, including ApplePay, Venmo, PayPal, and many more to come. It's easier to order and pay for it with RideChef.
App offers multiple interesting deals & coupons
Deals and special coupons are made daily with our partners to give you, the customer, the best choices and prices.
Customer ratings and reviews
Reviews are one of the important features of RideChef as they provide details about the quality RideChef allows restaurant ratings and reviews, so you can count on seeing reviews and choosing the best food in your area.
Important Note: RideChef is available for anyone in New Jersey and plans on growing Nationwide!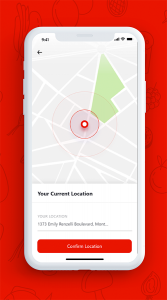 With such great features, RipenApps proudly built & launched RideChef
Most apps focus on ordering food online and delivering it to doorsteps. Providing unique features and technology is our goal at RipenApps. With RideChef, RipenApps has revolutionized the food delivery and tracking experience, filling it with expert digital solutions. Our team of food delivery experts worked on the end-to-end creation of the RideChef application. We used industry-loved technologies and frameworks across native Android and iOS and the backend to build an engaging food delivery & tracking experience for the brand.
To explore the UI UX designs of the RideChef, explore our Dribbble & Behance. Connect with us to discuss your Project.
Contact Us