BelleXD
India's top e-commerce platform for beauty, wellness & makeup products.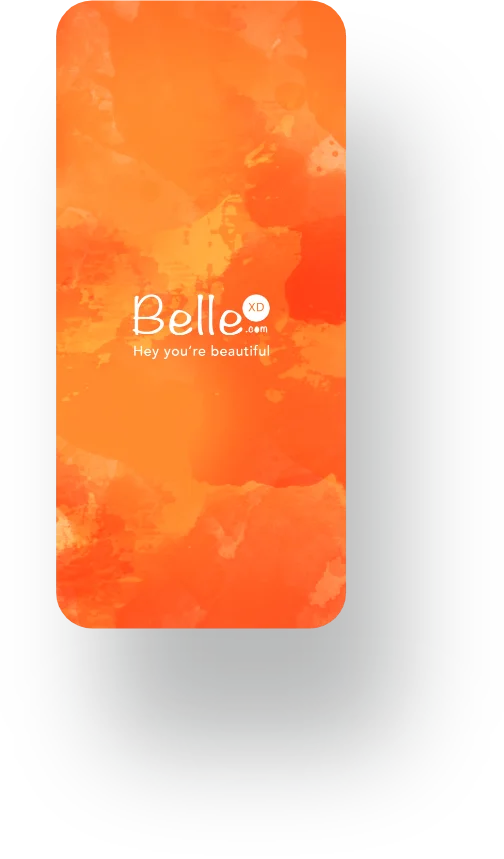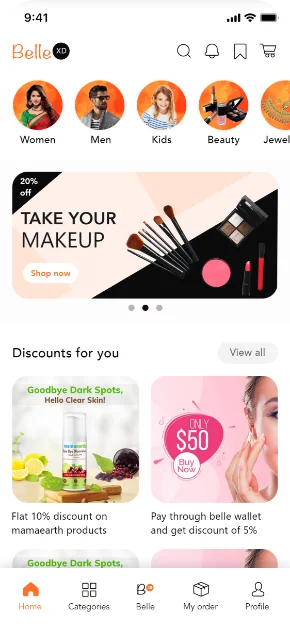 Belle XD is a premier online beauty and wellness destination. It offers a comprehensive choice of makeup, skincare, haircare, fragrances, bath and body, and luxury products for women and men at the best prices. Belle XD is the one-stop online destination for you to sit back, relax and shop at your convenience with free beauty advice and assistance over the phone, advice from beauty experts, the latest beauty trends, product reviews, tutorials, and celebrity looks on the Beauty Book Blog, and fun Virtual Makeover tool.
Problem
Though it's a mind-blowing concept as it carries a vast audience base where everyone looking to get the best beauty products and make themselves a graceful personality, we have to deal with the UI concept that attracts more users & UX concept that pour a flexible online beauty product shopping experience.
Solutions
Our supercilious excellence in dealing with UI & UX designing & creative approach to assemble the objects that cater to a mind-boggling shopping experience. Additionally, Maintaining frequent communication with the client helped us adjust the development process and implement on-the-go feedbacks without significantly delaying the delivery date.
BelleXD
Features
Magnificently designed & elegantly developed features make BelleXD a market sensation in the world of beauty, wellness & makeup products e-commerce platforms.

Easy sign-up process.

Super-fast checkout

Sending push notifications

Managing orders and returns

Customer service support
Design
Process
We were briefed to focus on crafting the eye-captivating UI/UX. A lot of user research had been conducted by RipenApps' designing team, which helped us understand the users' prerequisite quickly and directed us in the path of conveying the alluring application.
Feedbacks & Testing
Problem & Concept
Wireframing
Wireframing

We invest 40% of total promised time in product research & wire-framing to layout the structure & architecture of the product.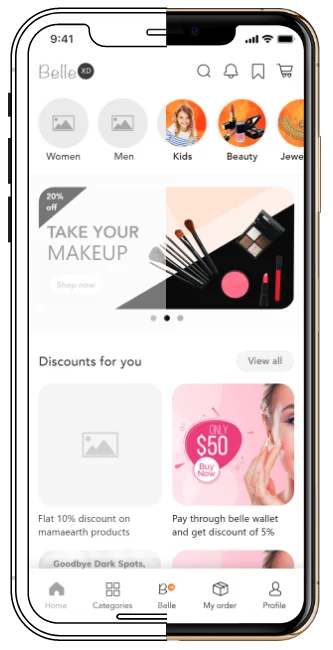 UI Designing
We invest ample efforts on UI designing to provide radiance in wireframes & make the product alive with vibrancy in cooperating customers feedback.
A research-led brainstorming, enhanced UI/UX & smart-approach development makes BelleXD a true-game changer in online beauty world.
User Journey
Detailed Screens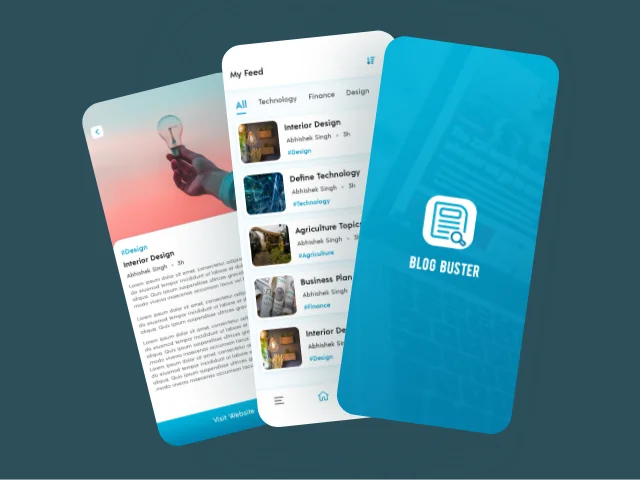 Blog Buster
Blog, news & all readable compiled into an easy to use and quantifiable mobile app.
Case Study