Web App
Development Company
Seamless web app development services recorded by the top web app development company RipenApps for the varied business range and, dedicated to recording a million wonders for our partners. We surpass at providing high-tech web app development services that highly-responsive & outstandingly expeditious designed & developed by keeping user-approached excellence at priority.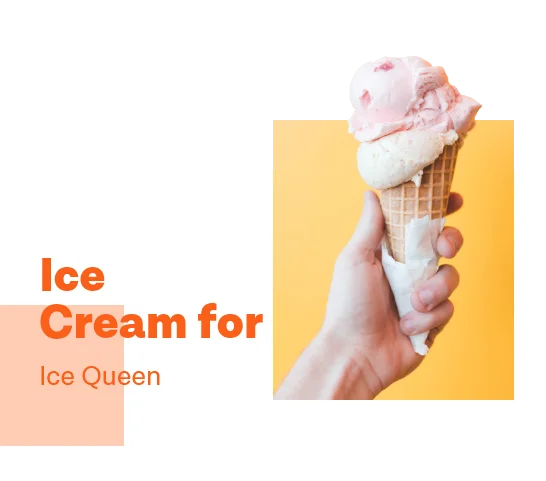 Maximize delighted user-base with Next-gen Web Apps
Why We
Are
Being a top-reviewed web app development company, RipenApps provides excellence in Web app development services to create apps that ensure robust performance, identical to that of any native mobile app.
Aimed to multiply max. user engagement, we craft web apps that run swiftly across every platform with borderline effort. We incorporate mind-blowing, unique features such as push notification, data analysis, offline browsing, & easy distribution channels into web apps.
500+
Apps Deployed on Stores
Designating RipenApps as your
web app development partner opens the door to exclusive perks
We take the power of Progressive web app technology and combine it with our extensive Mobile and Web App development expertise to deliver a feature- packed solution.

Maestro Team
RipenApps' team comprises tech-experts in web app development & comes up with profound experience & rich expertise in responsive web apps & APIs. The maestro team excels at delivering pragmatic solutions & majestic experience.

Delightful Designs
Delightful usability & brilliantly conceptualized web app solutions that retain maximum users makes RipenApps omnipresent and pixel-perfect web solution providers. What is beyond polished & impeccable web app development is only WE-RipenApps.

Business-Oriented Service
By steering dedicated efforts to achieve the business goal, we develop solutions that render business success certainty. By sitting on the other side, we put our entire zeal and ensure that the client will succeed in their web app business.

Growth Hacking
We develop for you, and we hack growth for you because a great product goes hand-in-hand with success-driven marketing. We possess a team of growth hackers/marketers who collaborate to unlock the potential launch tactics via product testing, updates & release.
Swish Fintech
A smart digital solution to track the progress of a child at school.
Case Study
eGurukul 2.0
A Digital Gurukul to aid PG Medical Entrance Exams Preparation.
Case Study
Henchens
Bringing thousands of flavours at one platform to change the way India eats.
Case Study
The power of Web App
enables us to develop a power-pack web app solution
We take the potential of web app technology and combine it with the power of RipenApps' mobile & web app development expertise to generate the most feature-packed web app solution that benefits your business to deliver the world a meaningful experience.
Languages
PHP-Laravel
PHP-Zend
PHP-Cake
Magento
Wordpress
MEAN
MERN
Ruby On Rails
Platform
ZEND
Codeigniter
Laravel
Yii
CakePHP
Frameworks
AngularJs
Express.js
Phalcon
ASP.net
Symfony
Database
MySQL
MongoDB
PostgreSQL
SQLite
MS SQL
Oracle
Team
Composition
We are backed by the adept team of Web App Developers who craft QUALITY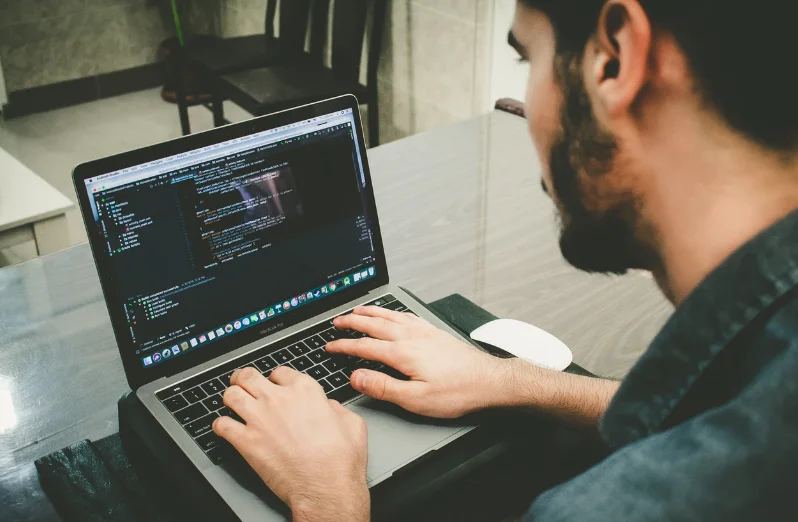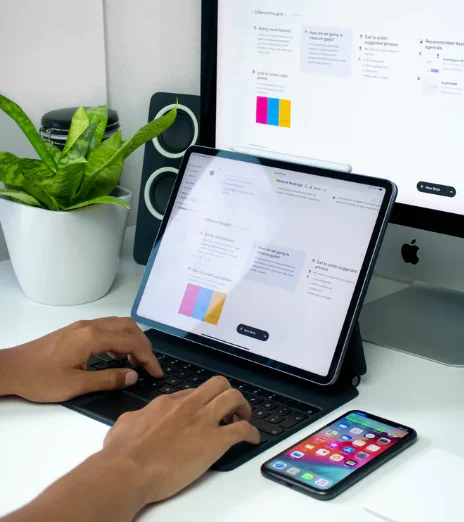 Business
Engagement Models
We help startups & brands work elegantly in mobile product innovation through problem-solving skills & profitable business engagement models.
Extended Team

We offer the Extended Team model to provide our client the flexibility to control the development team remotely where client can hire the unit remotely and pays only for the team but not for infrastructure under this is the cost-effective model.
Time & Material

We offer T&M model that is best suited for Agile projects and can use an hourly, weekly, or monthly rate for the amount of resources, materials or other expenses that were applied in the development process.
Fixed Budget

This model is best suited for small-scale projects with defined requisite. This follows a milestone-based roadmap; to be done under a fixed budget & all your operations and optimizing deliverables making them an expeditious affair.
Our top-notch web app development services benefit diverse industries
We translate every business requirement to its perfect digital experience and deploy brilliant solutions to various industry verticals. We have deployed excellence to various startups & brands in the diverse domain of industry verticals.
FAQs
In case, you aren't able to find your answer, do write to us through our contact page.
There are abundant benefits of opting for web apps for business as they carry business in a growing direction. Unlock significant benefits here.

Web apps are Responsive & Progressive

Native App-like Look and Feel

Easily to Install & operate

Connectivity Independent

Access Native Device Features Effortlessly
There are ample benefits stored in a future bag for web apps. Web apps are the future of the mobile web as they are speedy, reliable, and engaging. There are other significant benefits of web apps that make them future-demanding.

It offers fast page loading

It increases the conversion rate

Doesn't need any URL bar for opening the websites

It engrosses users with engaging push notifications

It allows easy navigation

Allows working on weak & no Internet
If considering Native & web apps, both are Heroes in their role. Web apps engage more because

Web apps focus on Higher Discoverability

Better Market Reach

Lower Development Efforts
There is an assurance to get a successive web app solution you get after choosing RipenApps for your Web App development

Zealous & Expert team of web app developers

Exclusive Standard

Agile development process

Transparency & open communication

On-time product Delivery

Robust Support System
Award

& Recognition Corner

We RIPE great products that form great brands.
And Success & Smiles of these Brands RIPES US to surpass.

Award Room


-->
Discuss Your Project

and Request for Proposal

Convert your idea into a digital product with top developers