Top Mobile App
Development Company
Successfully uplifted 500+ businesses/startups/entrepreneurs digitally, RipenApps is a top mobile app development company that is digitalizing business world with its innovative Mobile App Development Services' power. We provide a complete spectrum of with deep knowledge and technical expertise, including product analysis, UX design, product development, and quality assurance across industry verticals. RipenApps has been consistently named as the best mobile app development company because of the versatility & expertise of our mobile app developers team.
We help you to Digitalize your Business by
innovatie Mobile App Development Services
RipenApps is aligned to provide the perfect mobile app development services that start from consultancy to building next-generation mobile apps for Entrepreneurs/Startups to Enterprise Businesses. Our Ripened suite of app development services helps your brand to create exceptional experiences among users. We make your business handy, prolific & speedy through transformation aided by innovative mobility solutions—our app development process & specialization in customizing, developing, designing, testing, and launching mobile apps. Our expert team offers unique insights due to their years of experience and problem-solving attitude. We'll help you choose the best mobile application development services as we are experienced in development & consultants.
Mobile Application Development Services for Various Platforms
Why We
Are
At RipenApps, innovations get ripened, and excellent mobile Apps get developed. We mix logics with our brainy-codes in a structural & expert way to deliver commendable results that create enormous value. All in all, we believe that a great code blended with the right approach creates a fantabulous product
We have
4+
Years of Experience With Experts
Successfully
500+
Projects Delivered
Experts
150+
Team Members
Leverage our In-depth technical
expertise to power your brand digitally
RipenApps, as one of the best mobile app development companies, build scalable iOS, Android, and cross-platform app development services not only to help achieve your business goals and offer great user experiences but also to maintain processes that are time-efficient and cost-effective. At RipenApps, our excellency bar is-

Quality Assurance meets Excellence
RipenApps is a place where quality meets Excellency. We provide rigorous quality assurance testing to ensure top-notch applications that work well on all the popular platforms.

Pace, with Quality
Fuelling quality along with speed is a sign of brilliance. At RipenApps, Our tech-savvies cope up with the expertise to maintain the level of excellent development.

Robust Compatibility
With our top-scaled app development services, we create a perfect blend of native app's usability and web app's versatility.

Seamless Integration
Our mobile app developers remain abreast with the latest trends & technologies and use the codes of the specific mobile device to keep it in sync with various other mobile apps.
Swish Fintech
A smart digital solution to track the progress of a child at school.
Case Study
eGurukul 2.0
A Digital Gurukul to aid PG Medical Entrance Exams Preparation.
Case Study
Henchens
Bringing thousands of flavours at one platform to change the way India eats.
Case Study
Our Mobile App Development
Tech-Stack makes your business Techno-rich
Powering businesses with the latest tools and technologies' effectiveness and making it a large ROI generator is our bird-eye. At RipenApps, we have the technical expertise to hit the target with the right resources and rich industry experience to deliver the best.
Languages
Swift
Objective-C
X-Code
Java
Kotlin
Android Studio
Platform
iOS Applications
Android Applications
SDK Integrations
Social Media
Google Analytics
Crashlytics
Google Maps
SMS Gateway
Payment Gateway
Service Integrations
Payment Gateway
Live & Video Streaming
Chat, Audio & Video Call
AR & VR Integration
Realm & Core Data Base
In App Notifications
Maps & Geofencing
Image & Video Processing
In App Purchase
Powering Industries with impeccable mobile innovation
We digitalized thousands of businesses across Diverse domains and elevated every Industry with the excellency of mobile apps
FAQs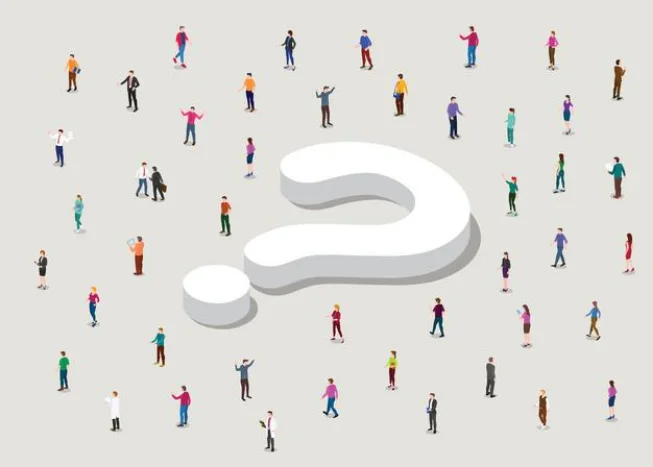 In case, you aren't able to find your answer, do write to us through our contact page.
Say Hi


Discuss a Project
There are ample benefits of opting for mobile apps for business as they carry business in a growing direction. Unlock major benefits here
Mobile apps are Responsive & Progressive

Intensify Business process

Easily to Install & operate

Connectivity Independent

Access Native Device Features Effortlessly
There are ample benefits stored in a future bag for web apps. Web apps are the future of the mobile web as they are speedy, reliable, and engaging. There are other major benefits of web apps that make them future-demanding
Yes, we do it for nothing. By and by, you'll need to pay the base measure of charge (expenses) by the principal organization (for instance Apple App Store Yearly charges US$99.00).
A large portion of the mobile apps we create doesn't get dismissed. There are no unique criteria for this yet simply making a slick and clean app works. Our apps are full-evidence and sans bug as they go from different strong testing. Even though we don't ensure endorsement on iTunes as it might be dismissed other than a specialized flaw.
The framework or programming language that we use to create apps relies on the chosen platform by the customer. For instance, for iPhone apps, we use iOS SDK, Objective C, Swift, Xcode, and different tools and technologies gave by Apple. So also, for Android apps, we use Android SDK. We have mastery in systems of Open Source and Microsoft Technologies for Web Service and API based applications.
Every web or mobile app development project is unique and requires a fresh approach, but most projects pass through some of the most common project development steps – i.e. Requirement gathering, analysis, solution consulting, wireframe/prototyping, UI design, development, and testing. However, depending on the scope and type of the software development project, the sequence and selection of steps may vary.
Award

& Recognition Corner

We RIPE great products that form great brands.
And Success & Smiles of these Brands RIPES US to surpass.

Award Room


Get Your

App Idea Developed

Let's Craft the Awesomeness Together , Wish to proceed, let us know a little about you as handshake..