Wearable App
Development Solutions
Connected devices make the availability of interaction that needs wearable app development solutions to enhance connectivity with the power of innovative, interactive & qualitative wearable apps. RipenApps is the leading wearable app development company that holds supremacy in rendering highly-functional wearable apps that perform equally phenomenal across all devices - every time.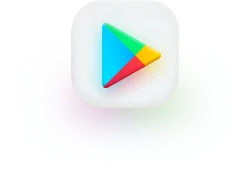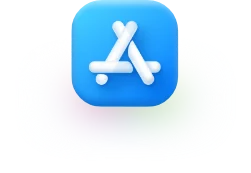 Wearable apps that perform equally phenomenal across all devices
Why We
Are
Predicting the epitome shift in the number of users and technology, RipenApps is all set with their research labs to design and develop Top Wearable Apps to connect individuals anytime, anywhere on their respective wearable devices.
Being a Market Leader, it's our responsibility and motto to stay tuned with the latest technological advancement in Wearable Technology so that we can allow our clients to extend their service platforms on wearables as well. Our team of dedicated app developers are accomplished with Wear OS of Android and WatchKit OS of iOS and provided wearable app solution focused on sports, health and fitness, gaming, and several others.
500+
Apps Deployed on Stores
What turns RipenApps
the market lead in Wearable app development
Being a technical market pioneer, we comprehend the innovation & know how we can deliver precise wearable app solutions as per your business demand. RipenApps' top wearable app developers have all the expertise required to build an outstanding wearable app solution.

Scalable & Secure Solution
RipenApps sedulously build wearable applications using scalability & security as its top ingredients that reflect brands at their best.

Procure Agile
Our working style makes us the best among the rest because we wholly adopt agile working methodologies to give the best out of the best.

Rich Tech-adeptness
We put no disruption in adopting the latest tools & technologies and thus we always employ rich & latest technologies in our process.

Flawless Support
To provide long-term assurance, we have round-the-clock support & maintenance service as per customer demand.
Swish Fintech
A smart digital solution to track the progress of a child at school.
Case Study
eGurukul 2.0
A Digital Gurukul to aid PG Medical Entrance Exams Preparation.
Case Study
Henchens
Bringing thousands of flavours at one platform to change the way India eats.
Case Study
Business
Engagement Models
We help startups & brands work elegantly in mobile product innovation through problem-solving skills & profitable business engagement models.
Extended Team

We offer the Extended Team model to provide our client the flexibility to control the development team remotely where client can hire the unit remotely and pays only for the team but not for infrastructure under this is the cost-effective model.
Time & Material

We offer T&M model that is best suited for Agile projects and can use an hourly, weekly, or monthly rate for the amount of resources, materials or other expenses that were applied in the development process.
Fixed Budget

This model is best suited for small-scale projects with defined requisite. This follows a milestone-based roadmap; to be done under a fixed budget & all your operations and optimizing deliverables making them an expeditious affair.
Catering to every industry, never-ending connectivity in terms of wearable apps
We have proficiency in delivering custom wearable app development solutions for different industries such as sports, health and fitness, gaming, and several others.
FAQs
In case, you aren't able to find your answer, do write to us through our contact page.
Wearable technology can help various distinctive industry verticals - medical care, travel, fintech, and even schooling. The wearable devices have to bring different use cases to the table various business, beginning from proving the necessities with the customize solution.
The premise of wearable technology lies in sensors and scaled-down PCs. The sensors are generally joined to wearable devices empowering them to screen the various exercises. The greater part of these sensors can follow the movement, heart action, mind action, and muscle exercises. A few wearables likewise have small-scale PCs in them, much the same as smartphones do. These PCs assist devices with different interfacing items in the region.
The cost of building up a wearable application relies upon various components, including the focus on the platform, features, time is taken in the turn of events, etc. It also depends on the expert app development company you have contacted.
Allow us to examine some significant focuses that each wearable application developer should remember while making a wearable application.

Keep the app size to a base.

Indulge with simple plans

It ought to be easy to use

Offer quicker access
Award

& Recognition Corner

We RIPE great products that form great brands.
And Success & Smiles of these Brands RIPES US to surpass.

Award Room


Discuss Your Project

and Request for Proposal

Convert your idea into a digital product with top developers