Best ReactJs
Development Company
RipenApps is the leading ReactJS Development Company that comprises competency in harnessing the power of ReactJS and builds the most approachable yet complex ReactJS Development Services for multi-level businesses. Powering multiple businesses with the qualified ReactJS solutions since inception, we have become the one-stop destination for hiring experienced ReactJS Developers. Our onboarded team efficiently implements new technologies and turns them into business-driven applications.
Build High-performing Web
Applications with ReactJS Development Services
ReactJS is a JavaScript library popularized by Facebook and Instagram. It is used on a lot of websites because of its great features. This JavaScript library is for building user interfaces. It has gained popularity over the last few years because it can handle complex rendering and DOM manipulations. Facebook made this library.
The first commit was on March 8, 2011. The current version of ReactJS is 18.1.0, and it has been updated to support all modern browsers.

Reactjs is a JavaScript library popular among web developers. React makes it easier to code with fewer bugs and a faster execution time. Some web applications use ReactJS for its benefits of quick rendering, rich user interface, interactive features, and easy maintenance.

Companies use ReactJS development services to develop rich interactive web applications that are scalable and fast with fewer bugs. They use this approach for creating high-performing websites like chatbots or dynamic e-shops that need to display every user's response in real-time without any loading delay and without sacrificing flavors of interactivity within the app.

At, RipenApps, we offer dedicated and cost-efficient services for hiring ReactJS developers. We utilize the most advanced tools and techniques and develop methods for on-time project delivery. We ensure to provide the best performance and innovative solutions to value your investment.
500+
Apps Deployed on Stores
Why choose ReactJS Development Services
to Build Futuristic and Dynamic Web Apps?
React JS is a JavaScript library that provides high-performance and fast rendering. Its minimalist core is used to build user interfaces in single-page applications or websites. React JS has many features that make it an excellent choice for web development.
Some of ReactJS's features are its simplicity, scalability, and a variety of options. These features make it ideal for creating futuristic, dynamic web applications.
React is simple because it has a minimal API surface area and developer experience. This makes it easy to learn the framework, which is excellent for projects with a short development timeline. React's scalability means using one code base to support all types of platforms such as browsers, server-side rendering, Android/iOS mobile applications, and desktop applications. Lastly, React offers a variety of options when considering building process tools like Webpack or TypeScript for larger projects.
Some of the benefits of ReactJS are:

Create a user interface in the front-end app or website
ReactJS is a JavaScript library for building user interfaces. It's not a framework but primarily utilizes functional programming principles to create highly interactive components. The library is designed to address one of their most considerable challenges-maintaining, the velocity with a large codebase. ReactJS has been popularized by its use in React Native, which enables the development of cross-platform mobile apps using React and JavaScript, as well as its use in many front-end libraries like Quasar Framework and Inferno (a virtual DOM) that have been made possible by optimizations made to React's core algorithm.

Easy React js Development
ReactJS allows developers to use declarative programming, making it easy for them to use functional components. React is a library that is used to build UIs and websites. It allows developers to create components that can be reused. These components are self-contained pieces of UI, independent of each other. The React philosophy is "learn once, write everywhere." This means that the logic for a component is not tied to an overall application.

High Performance
The library provides high performance with good speed and renders on browsers efficiently. ReactJS is a JavaScript library used to create interactive, declarative, and composable user interface components. React JS has many advantages over other libraries like Vue.js and AngularJS, like high performance with good speed, and it renders on browsers efficiently

Analysis and strategize the Scope of the Project
After comprehending every detail of our client's requirement and their goal & vision, we strategize and formulate the Scope of Work. Our talented & experienced team of business development managers unleash their years of expertise to steer your project into success direction. For a client, it is a must to see the scope, budget, and timelines and plan accordingly; thus, we discuss the expectations, characterize them as per their need, and form an SOW (Scope of Work).
Why hiring a top ReactJS development
company is much vital for your business?
When you want to develop an app, hiring a React.JS development company is essential. A professional React development company will be able to provide a high-quality result with a cost-effective rate and minimal turnaround time.
RipenApps is the top ReactJS development company with efficiency in developing web apps harnessing the potential of ReactJS. As ReactJS is a JavaScript library that helps create user interfaces. It was created by Facebook when MVC changed how user interfaces are developed on the web. ReactJS offers many advantages and has become more prevalent in recent years because of its scalability and simplicity.
At RipenApps, our team of ReactJS developers holds vast knowledge of ReactJS and follows the latest trend of the mobile-first approach.
At RipenApps, we help businesses and startups with ReactJS benefit those who want to create an app but don't have a technical skill set; they can outsource their needs to a top ReactJS development company.

Interactive ReactJS UI/UX Development
React is a cross-platform library that can be used for building user interfaces. A significant advantage of React is that it provides two-way data binding with Virtual DOM for reconciliation. Being a top ReactJS development company, our tech-savvy team holds expertise in building result-driven Interactive user interfaces for your business that fulfill the clients' unique requirements.

The company provides ReactJS Front-end Development
As a leading software company providing ReactJS front-end development services, we operate in commercial and enterprise markets and serve clients worldwide. The company offers a full range of digital solutions for clients: Web application development, enterprise integration, and mobile app development.

Web Design and Development Using React 
We are designing and developing prominent web applications powered by ReactJS/Redux. React provides the best possible development experience you could ask for. It renders on the server, saving time, offering better performance, and ensuring scalability. React's asynchronous rendering also makes it easy to load data in the background while still displaying the app to users who want to explore it further.

ReactJS QA and Testing
Quality assurance (QA) is essential to the software development cycle. It is responsible for identifying bugs in the application. At RipenApps, we have a ReactJS QA team consisting of testers who are not involved in developing a particular product but test it for bug spotting purposes. The testing process helps developers identify bugs that can be fixed before release, thus reducing the cost and time spent on fixing bugs after release.

Formulating the desired Solution
Our professional team of business analysts evaluates the list of recommended solutions. They conduct a feasible analysis and examine the feasibility of the recommendations. They validate the required-based solutions that our clients love and require precisely. This phase also validates the cost and efforts as per features and functionalities.
Swish Fintech
A smart digital solution to track the progress of a child at school.
Case Study
eGurukul 2.0
A Digital Gurukul to aid PG Medical Entrance Exams Preparation.
Case Study
Henchens
Bringing thousands of flavours at one platform to change the way India eats.
Case Study
Kick Start Your Web and Mobile App Development
with the best tech stack of Reactjs Web Solutions
Tech-fitness of the web apps makes it footsure to rule the market & RipenApps never settles for less. Our Reactjs development & deployment process is entirely based upon the latest tools and technologies; hence we are well-equipped at developing tech-fit react js web solutions.
Languages
Java
Kotlin-C
Android Studio
Platform
Android Apps
Android Watch Apps
Android Tablets
Android TV
SDK Integrations
Social Media
Google Analytics
Crashlytics
Google Maps
SMS Gateway
Payment Gateway
Service Integrations
Payment Gateway
Live & Video Streaming
Chat,Audio & Video Call
In-App Purchase
AR & VR Integration
Realm & Core Data Base
In App Notifications
Maps & Geofencing
Image & Video
Team
Composition
Veterans, Trained by Talent, lead us; our React Js Developers crafts SUCCESS under Roof.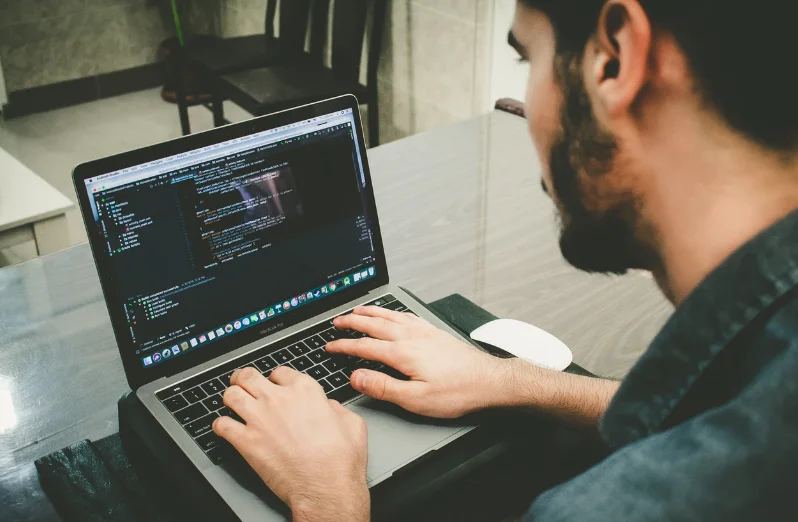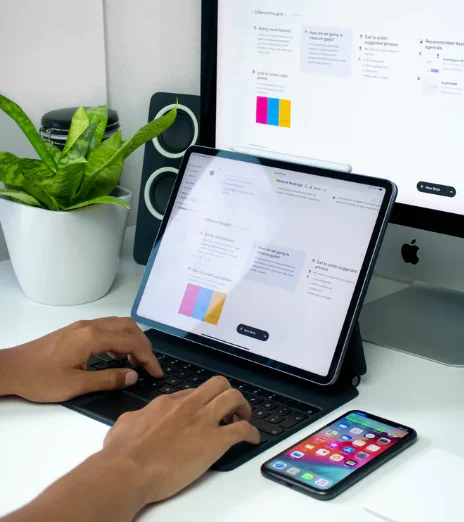 Business
Engagement Models
We help startups & brands work elegantly in mobile product innovation through problem-solving skills & profitable business engagement models.
Extended Team

We offer the Extended Team model to provide our client the flexibility to control the development team remotely where client can hire the unit remotely and pays only for the team but not for infrastructure under this is the cost-effective model.
Time & Material

We offer T&M model that is best suited for Agile projects and can use an hourly, weekly, or monthly rate for the amount of resources, materials or other expenses that were applied in the development process.
Fixed Budget

This model is best suited for small-scale projects with defined requisite. This follows a milestone-based roadmap; to be done under a fixed budget & all your operations and optimizing deliverables making them an expeditious affair.
Our ReactJS app development solutions powers diverse industries with exceptional solutions
Successfully developed various Reactjs-powered solutions and catered to various brands related to the diverse niche. At RipenApps, our Reactjs app developers are well experts at developing Reactjs-powered solutions for a diverse range of industries.
FAQs
In case, you aren't able to find your answer, do write to us through our contact page.
The cost to create a ReactJS app depends on your needs and what you want to achieve. The more complex the project is, the higher the costs are. So, from the start, you should decide whether you need a simple app or something more complex.
Some common cases that require a more complex solution include: advanced interactions with both web and mobile devices, real-time data updates, dynamic content, and personalized user experience-these would require more time and effort from developers than, say, creating a static website.
For deciding on the cost of the ReactJS app, contacting with experienced ReactJS web development company is the best way to get consultations.
React is a JavaScript library that is used to create user interfaces. React Native, on the other hand, allows you to use React components to build native mobile apps.
React Developers can use native with any knowledge of React and JavaScript. It also has a higher level of performance when compared to hybrid apps.
This is a difficult question because both have pros and cons. Angular is more modular and comprehensive. It was built with the idea of "more is better" in mind. Reactjs, on the other hand, was built with a paradigm of "less is more."
Outsourcing ReactJS web development can bring many benefits to startups and enterprises. For starters, there is a need to hire a team of developers. You get the work done at a fraction of the cost. And it's not just about the money. The benefits also include high-quality work and greater flexibility for future changes in your requirements.
ReactJS development outsourcing efficiently meets both short-term and long-term goals in a fast, reliable, and cost-effective manner. Outsourcing your ReactJs development project will allow you to:
The success of your project starts with a seamless migration process. Migrating a website or app can be tricky and time-consuming. A professional ReactJS development company may have the right resources to help make the transition seamless. With professional ReactJS development teams, you will have access to skilled developers who are experts in ReactJS, which means they can make the migration process painless on both ends.
Once you've found a company that offers migration services, ask them about their communication style and how they plan to manage the project's timeline. This way, you know what to expect as your project progresses.
Award

& Recognition Corner

We RIPE great products that form great brands.
And Success & Smiles of these Brands RIPES US to surpass.

Award Room


Discuss Your Project

and Request for Proposal

Convert your idea into a digital product with top developers