Healthcare & Fitness
App Development Company
Work with the finest healthcare app development company in the USA, India, and worldwide to get the most advanced & feature-rich application deployed for your business. With a decade of experience in the Healthcare industry, our dedicated healthcare app developers have built robust digital products for fitness enthusiasts. Consult us, hire dedicated healthcare app developers, and enable digital transformation with one of the top healthcare app development companies.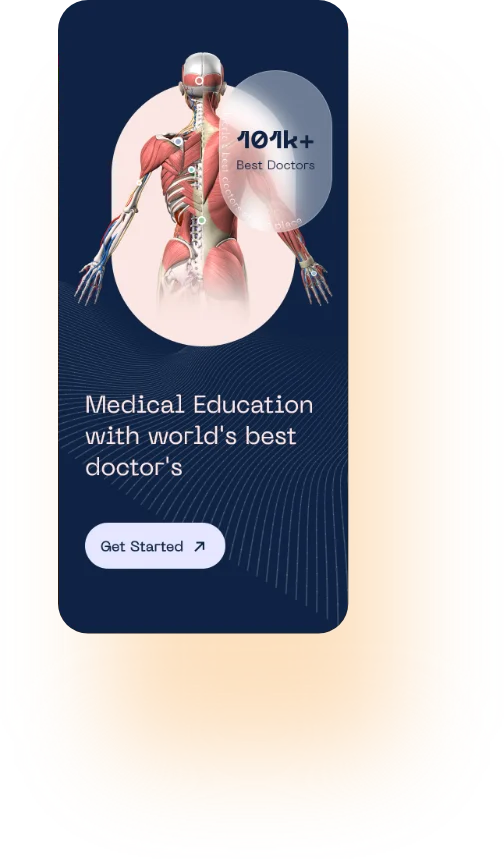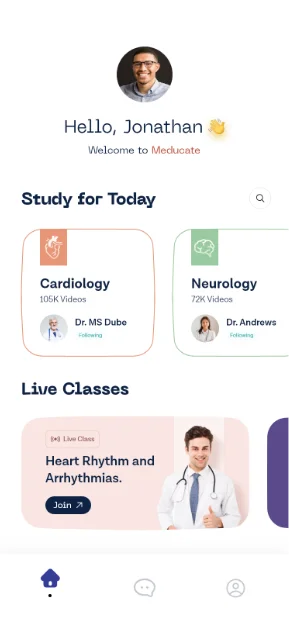 Why Do We Recommend Fitness And Healthcare App Development Services For Your Healthcare Idea?
In the digital world, where people are continuously busy with careers, everyone worries about their health, fitness, and diet plan. And, with the shift of fitness enthusiasts and patients to smartphones, mobility solutions in the form of healthcare mobile app development have become a vital component. Be it a hospital, clinic, or gym, you need a mobile application to meet the demand of the growing smartphone users.
Being a custom healthcare app development firm, we have delivered a wide range of health tech products. We are driven by the idea of making health accessible and highly tech-enabled for the healthcare services provided. From doctors and patients to hospitals, pharmacies, insurance providers, and more, we built innovative healthtech products to connect them flawlessly and efficiently.
Why is RipenApps The Right
Choice As Healthcare Mobility Solution?
We have dedicated healthcare app developers who have worked in the healthcare and fitness industry for years and deployed top-notch applications. Our proven development and learning process with best-in-class features differentiates us from the competition. Check out our key differentiators:

Out-of-the-box And Creative Thinking
Our team of hundreds of top healthcare developers and designers ensures that your healthcare application is built with utmost concentration delivering you a competitive edge. We bring you robust solutions unlocking high-quality user experience in your health application development.

Experience Experts Take On Your Project
We have dedicated healthcare app developers who have years of experience in specific building applications for the healthcare industry. Your application is well crafted under the supervision of veteran project managers who ensure every bit of your app requirements.

On-Time Delivery
After building applications for hundreds of startups and enterprises, we have never missed deadlines. Our agile app development process ensures that your application stays in development with regular feedback from you.

Guaranteed Success
We strive for a 100% client satisfaction rate. And, when we meet our goals, we mark them as our success. This is why we are referred by most of our clients to other entrepreneurs and are recognized by leading PR agencies.
Our Innovative
Healthcare App Development Services
Our healthcare app development service aid the healthcare system right from its optimization of the existing administrative process to the creation of the systems from scratch. We have crafted digital healthcare solutions that are rich in innovation and embed complex features keeping ease of use in mind. Check out our healthcare app development services.

HIPPA Compliant Apps
We are a leading HIPAA-compliant app development company that aids electronic health systems with the utmost focus on the security and privacy of your users. With us, your application unlocks a high level of trust and reliability among your users.

Health Monitoring
As a nutrition app development company, we craft progressive healthcare monitoring systems that help the entire healthcare & fitness system to a new innovative edge to diagnosing healthcare. Our developed apps help users to monitor and track their daily health-related activities.

IoT Device Integration
We develop healthcare apps by integrating IoT devices that help users and healthcare staff to monitor patient health. Our developed apps complement IoT device integration tagged with sensors that aid in tracking the real-time analytics of medical equipment.

Medical Information Exchange
Our digital healthcare solutions are designed & developed under HIPAA guidelines, and thus our products assure a secure & safe information transfer. Our best healthcare mobility solution allows healthcare and fitness entities to view & share patients' medical healthcare reports privately.

Patient Management
We develop patient management mobile apps to promote patient and team-centered care through easy-to-use templates to organize info for convenient access. Our developed healthcare mobility solutions assure best practices for risk management & centered around providing streamlined patient care

Remote Healthcare
We are a renowned telemedicine app development company. Our developed apps allow constant monitoring of the patient's condition and performance of preventive and control check-ups outside medical facilities. To provide this care, we craft apps that users can operate at their fingertips from anywhere on their mobile devices.

Hospital Management
We develop apps for hospital management that bring more efficiency to hospitals, clinics, and doctors and satisfy patients with speedy service. Our developed apps help hospital staff coordinate with other departments with great ease.

mHealth Connectivity
We are top mHealth app developers deploying health apps making health easy for consumers. From delivering patient care, keeping track of their health, to providing better overall mHealth connectivity, our mobile apps brings top notch innovations to your healthcare business. At RipenApps, we being reliable, feature-loaded and robust applications that are stable in terms of performance and appealing in terms of user interface.
Prime Features We
Incorporate In
Your Health Care To Align It With The Modern Worlde
Saving lives, aiding wellness & simplifying the healthcare & fitness world is what RipenApps considers as a core. Being the top healthcare app development agency building digital innovation, we deploy mHealth apps to aid the healthcare domain. Our track record of chartbuster healthcare & fitness app development is evidence of our user-centric & feature-loaded healthcare portfolio. Here are the prime features you unlock when you build healthcare applications with us.
Admin Panel

HIPPA Compliant Apps

Electronic Healthcare record

Fast Track Development

Safety, Security & Data Encryption
Complete Healthcare Guide

Exercise, Yoga & Tutorial
Online Support & consulting
User Panel

Personal profiles

Doctor profile management

Patient profile management

Analytics

Notification management

Integration with EHR systems

Schedule management

Why

RipenApps

is the Superior Choice for your Healthcare & Fitness Apps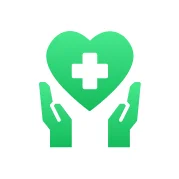 We are one of the most recommended app development agencies for developing a mobile app for the health industry. Right from crafting the UI/UX to making the entire back-end system, RipenApps has the expertise in deploying the perfect healthcare mobile app development service for your business.
Well-Structured app development architecture to give streamlined solution
Security-focused approached to deliver confidentiality for critical healthcare data of users.
DevOps-visioned working model for deploying finely designed, built & tested solutions
Unique Code to deliver more excellent, stable & futuristic solution
FAQs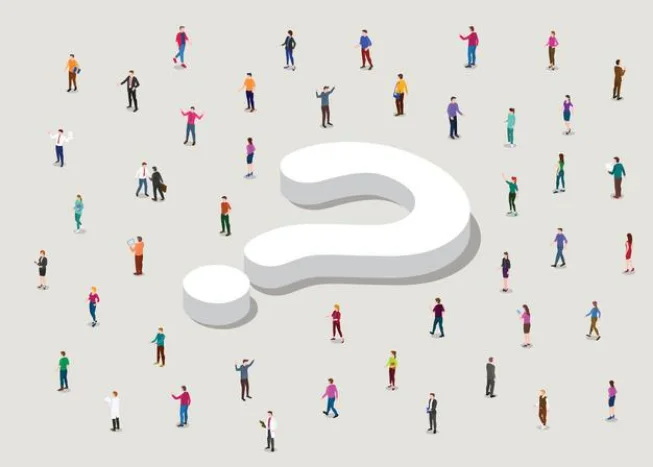 In case, you aren't able to find your answer, do write to us through our contact page.
Say Hi


Discuss a Project
Healthcare & fitness apps provide a plethora of benefits to the clinical departments and the patient segment. To streamline & digitalize the process of healthcare management, the adoption of healthcare & fitness apps is a much-required phenomenon. There are various perks that an app can add to your healthcare department:

On-demand and real-time medical care

Provide a direct connection between the stakeholders

Increased Time and Cost efficiency

Improve Decision Making & increase productivity

Provide round o clock assistance
Healthcare apps are classified into different kinds based on their apps. Here are some of the top types of healthcare apps among which you can select the most appropriate one for your prerequisite:

Medication Tracking Apps

Emergency Healthcare Apps

Lifestyle Healthcare Apps

Electronic Health Records Apps

Yoga & Fitness Apps 
Developing an app for both of the platforms would cover a wider segment of the technical world. But if you are thinking about building an app for only one platform or two, it would depend entirely on the intent of your healthcare mobile app development process. If you are looking for a platform to streamline communication between the personnel and a large group, opt for Android app development. But if you are looking for a platform to provide a secure and reliable healthcare system for doctors and patients, then choosing iOS would be best for you because iOS is inherently more secure & reliable as it provides a feature of sharing encrypted data.
If you are up to building a healthcare & fitness mobile apps, concluding the cost of developing a healthcare app is a process that cannot be accomplished until you have a proper understanding of what application does and what features your application would entail, along with the level of security it would require to have, etc. Only after getting a complete understanding of the project's scope and the required technology set will one estimate the cost of mHealth app development.
Award

& Recognition Corner

We RIPE great products that form great brands.
And Success & Smiles of these Brands RIPES US to surpass.

Award Room


Discuss Your Project

and Request for Proposal

Convert your idea into a digital product with top developers