Android App
Development Company
RipenApps is a globally renowned android app development company. We assisted 800+ SMEs, Startups & entrepreneurs with the productive android app development solutions and helped them digitalize their business & improvise their process. With the vast year of experience, we leverage businesses to take the advantage of android app development for their multifold growth & expansion in the android domain. Being a global android app solution provider, we guarantee scalability with expertise in developing feature-packed, robust & scalable android apps.
We Enable You To Drive The Maximum Benefit of Every Android Device

Android Watch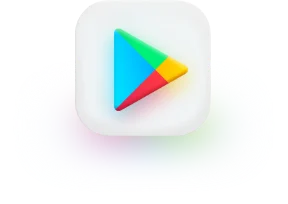 Tab

Mobile
Why it is vital to launch anandroid app
crafted by a top android app development company?
Onboarding maximum customers & increasing the revenue graph is the end goal of every business owner, and if there is sheer brand visibility, businesses could acquire the maximum potential. This widespread accessibility comes with a broader presence, which comes with the correct placement where most of the target audience is sailing.

Android is an open-source mobile platform that powers a number of smartphones and devices and covers almost 80% of the mobile users. This mobile operating system helps enterprises to roll out robust & innovative android apps that improve user experience, engagement & maximum ROI. Android app enables businesses to experience better visibility and accessibility every time. The plethora of benefits, wider popularity & most extensive market coverage has proven Android app development a sheer choice for enterprises, mid-scale & startups to launch their business application on the Android platform.

Understanding the user's demand & today's business needs, startups should craft the most acceptable android application in this mobile-first world by leveraging the expertise of a top android app development company. And backing enterprises with native android app solution provide flexibility & much potential to outperform the competition.

RipenApps is a Top Android Development Company backed by a pool of skilled Android App Developers offering cost-effective and award-winning Android App Development services. Our skilled team of android app developers know the formula of creating android apps that records million downloads on PlayStore. Our Analyst and Market research team uncovers every tiny requirement of business & frames the exact match by putting themselves in the customer's shoes and delivering world-class Android App solutions. Our creative UI UX designing team crafts the most intuitive interface that gives user's a pleasant walk to explore the business' offerings within the application.

We have almost touched every segment of the industry, be it HealthCare, Social Media, Event Management, Dating, E-commerce, Food, and Banking & Finance. Our team has conceptualized more than 450+ android applications in these domains. Right being excellent in android's tech-stack, diversified screen sizes of Android devices, we provide flawless Android Apps that are highly user engaged and generate significant ROI.
500+
Apps Deployed on Stores
We power businesses with innovative android app solutions
& streamline their process to record maximum benefits for them
In a world where mobile apps are playing a vital role in everyone's device and converting long-time operative tasks done on few clicks, Our team of talented android app developers excels in android mobile app development that is known to result in Android apps that are extensively famous for their bags full of productive features- vigorous code, spectacular UI/UX, Responsiveness, Scalability, and zero-bug functionality. We hold expertise in latest and updated android technology stack, thus we use time-tested android app development software as prime tech-stack to deliver intuitive android apps. The experience of our Android Mobile App Development Team is what helps us achieve excellence for our clients and accelerates us to achieve more success feathers in our cap. We cherish building…

We follow customer-centric approach
In a highly saturated market, where enterprises face growing competition and pressure to deliver quality services & seamless user experience by channelizing a digital solution like an Android application, we build apps that stands out among billions of apps. Launching an app that users require is what we works upon. Right from ideation to product launch, we put end customers first, solve their problems, & build a habit in the form of application. Loved by clients, we have become the #1 android app development company that delivers quality to users and drives ROI for our clients.

Delivering quality that promises success to you
Enterprises formulate and launch digital platforms to streamline their process and improvise their user experience. Still, due to vast competition, they carry short time to impress their customers and make them stick around to their product. We build the solution that meets their user's mark because We build businesses; we build Android apps that multiply user's count & revenue graph. It is no incident the apps we have built have generated high revenue for our clients. We have helped 800+ brands and startups in digitalizing their business with the help of our Android apps.

Products that boost visibility on the play store
We do not believe in standing with the best, but we believe in busting the chart with our top-class android apps. We keep this mantra as our motto and put our inner core to make Android application development as efficient as it turns in chartbuster apps. With proven records, we build Android Apps that record the #1 position in Google Play's Top Trending list. We are aligned to win top positions for our customer's apps in stores. Thus, we follow our mantra excellently and guarantee to deliver android app solutions to multi-level businesses.

We study end-users and deliver for them
To meet the customer's every requirement, we develop an app with that our clients want! We regulate regular meetings with them to get their feedback on the initial product and collect their most significant pain points. We build the next version, then rinse and repeat the feedback process with them. It helps us stay on track and build features our customer is looking for in their application. Thus, we put the customer first at every stage of the android app development process to deliver an app that their end-user will use and enjoy.
Our Android App development process for building
an app that customers love, from idea to production
Building a digital business product that's contributing to a user's daily life is essential if enterprises truly want their solution to bloom in the market. We adopt a customer-centric mobile app development approach from ideation to product deployment. We build solutions for customers and users, focusing on solving their problems. Since ideation, we continually sit on the table & ripe the solutions by passing it to every mobile app development phase marvelously, idea validation, prototyping & wire-framing, UI UX designing, development, quality analysis, and launch & maintenance. Our app development process holds the guaranteed outcome that yields business an improvised user- experience, high retention rate & repetitive growth.

Android App Development Idea Consultation
We deal with various customers with great app ideas and tons of expectations in their minds. We enable businesses to align their idea through productive android app consultations. To ensure their app will be flawless & robust, our business consultants guide them at every stage, from functionality to release, across all the aspects of their expectations & Android-specific user base. Not only this, but our team of veteran business consultants helps businesses choose the right technology stacks for trending designing patterns also.

Android App UI/UX Designing & Wire-framing
Due to being one of the most approachable ecosystems, Android holds multiple devices & screen sizes to operate. And marking brilliant visibility across every Android device helps a business improve its user experience & customer engagement. We understand our client's end goal as we have a team of creative UI UX designers/Android app designers who holds mastery in creating spellbinding app designs & experience across every android device and version.

Android Custom App Development Process
To provide a plethora of benefits to businesses and deploy them the scalable, productive & robust android app development solution, we cater custom android app development services. To keep our customers at height, we design & develop an android app specifically adding the features they require. Our team of android app developers carries extensive expertise in developing the right android solution across a broad industry range and enabling businesses to present their authentic solutions in the market loaded with millions of solutions.

Android App Quality Analysis & Software Testing
Being a top-class android app development company, we prioritize deploying usability & security in our every launched solution. Keeping the app user experience pleasant & straightforward, we confidently perform multiple in-app integrations & another functionality deployment. We assure that app development is bug-free & out of threats so that businesses can also increase their customer retention and user-base maximization. We have the potential for manual and automated testing processes. Thus we perform robust testing to ensure a future-ready android software development.
How our Android app development services
are complimenting multi-scaled business
When an adequate experience, brilliant skill-set, right approach & winning execution come into play, an immortal digital solution formulates. With the grand success record & a rich work portfolio, we can proudly say that our developed android app solutions complement diverse businesses across multiple industries. Whether it is the education sector, food & restaurants, healthcare, dating, or any other industry, we have ample experience in developing a feature-loaded android app solution that guarantees maximum users. Moreover, due to a maximum number of benefits and highest popularity, android has various benefits that your business can unplug through our nurture android app solution.

Low Investment
Android App developers have free access to the Android application development software kit as Android is open-source. We are experts in utilizing the competency of Android and perform our application development process that provides Perks to startups & SMEs.

Easy Customization
As Android is effective yet flexible and offers varied customization alternatives, our Android app developers come up with the in-built expertise to harness the platform's competency and build Android apps with different functionalities.

Security & Distribution
Android platform is greatly characterized with the security & Distributive features & we keep our client's safety & security on priority and develop apps that can be distributed among various segments with a no-bug guarantee.
Top-Trending Android Apps
backed by latest & efficient Tech-stacks
Our Android app development & launch operation is completely backed up by techno-rich, latest & efficient tools and technologies; therefore, selecting programming languages for app deployment comes with the superiority of incredible tech-rich stacks.
Languages
Java
Kotlin-C
JavaScript
Platform
Smartphones
Android Watch
Android Tablets
Android TV
SDK Integrations
Social Media
Google Analytics
Crashlytics
Google Maps
SMS Gateway
Service Integrations
Payment Gateway
Live & Video Streaming
Chat,Audio & Video Call
In-App Purchase
AR & VR Integration
Realm & Core Data Base
In App Notifications
Maps & Geofencing
AI & ML
Team
Composition
Our Android application development team is infused with rich experience and superb skills to deliver you transformative product.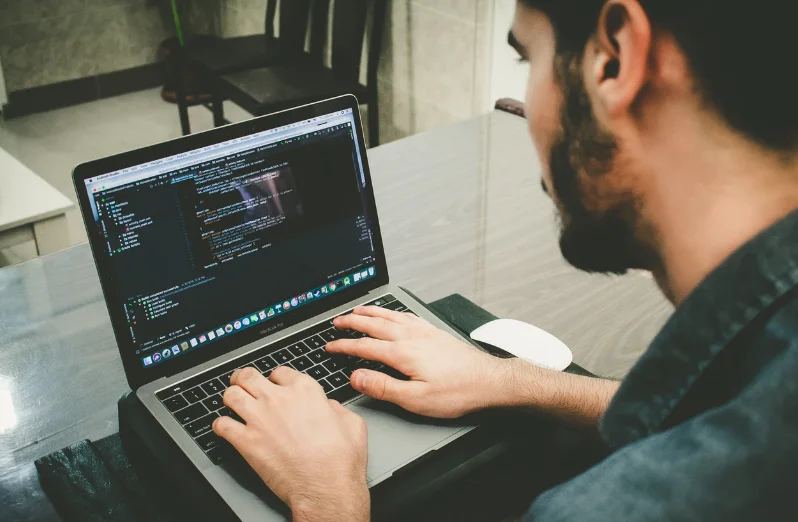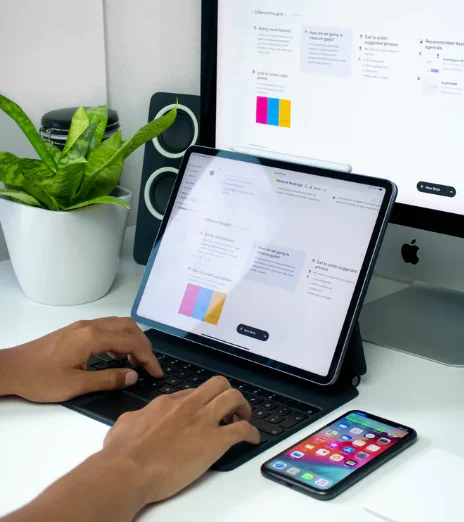 Business
Engagement Models
We help startups & brands work elegantly in mobile product innovation through problem-solving skills & profitable business engagement models.
Extended Team

We offer the Extended Team model to provide our client the flexibility to control the development team remotely where client can hire the unit remotely and pays only for the team but not for infrastructure under this is the cost-effective model.
Time & Material

We offer T&M model that is best suited for Agile projects and can use an hourly, weekly, or monthly rate for the amount of resources, materials or other expenses that were applied in the development process.
Fixed Budget

This model is best suited for small-scale projects with defined requisite. This follows a milestone-based roadmap; to be done under a fixed budget & all your operations and optimizing deliverables making them an expeditious affair.
Our Android app development service powers diverse industries with exceptional solutions
With a larger market-share, Android is spreading its awesomeness among a massive user-base & RipenApps is a highly-rated android app development agency. We have served and are continually crafting multiple industry master-pieces to maximize their ROI in terms of feature-packed Android Apps.
FAQs
In case, you aren't able to find your answer, do write to us through our contact page.
Low development and operational cost

Flexible to work according to your time-zone

Access to experienced Android App developers

Reduced development times

Assured quality services

State-of-the-art technology

A better understanding of different platforms
Perform comprehensive research to understand market Problem

Ask Target Audience's opinions about the problem they are confronting

Prepare working module on customer feedback

Build MVP Product that focuses on your core value app

Avoid Unnecessary features that dilute values
Every idea is a treasure. We sign NDA (Non-Disclosure Agreement) before every discussion to assures that your idea is in safe hands and your data remains confidential here. While designing and developing the mobile application, every piece of information is ensured safe and secure. Every member of the company also shares legal agreements with the company so that there is no area of suspicious terms that should be there.
The app development cost depends on the features, tech stack, integrations and add-ons, and team composition and time frame under our business models. Once you get the app development discussion with our business consultants, you'll get the complete cost idea.
We have capable veterans who handle small, medium & large enterprises query in our Business analysis & Android App development team
We start from brainstorming your App idea,Select the best, latest technologies for your Android app development as per your app's industry domain

We appreciate & mark the unique demands of your for your Android app development

And we allocate the best, cross-functional team that has mastery in your adopted industry
There is an assurance to get a winning app solution after choosing RipenApps for your Android App development

Talented and experienced Android App developers

International standard

Agile development process

Transparency and communication

On-time project delivery

Robust support system
Award

& Recognition Corner

We RIPE great products that form great brands.
And Success & Smiles of these Brands RIPES US to surpass.

Award Room


Discuss Your Project

and Request for Proposal

Convert your idea into a digital product with top developers