Mobile App Product
Design & Discovery Phase
RipenApps is the top-notch digital products development & consulting firm which helps brands, startups, and entrepreneurs to unleash their products faster in the market. From validating your unique app/startup idea, conducting the right product analysis, crafting a complete UX, and formulating a sellable prototype, we conduct a feasible mobile app product design & discovery phase for our customers. We help our customers in turning their next digital project dream into reality.
How does the product discovery phase help
startups/businesses to shape their vision into a successful product?
Product discovery is the process of figuring out the types of products to make and the target audience that should be marketed. This phase is essential because it lays out a roadmap for the other phases, including product design and development, marketing, and customer acquisition. Product discovery is often made formally or informally through sketches, wireframes, prototypes, and market research.

Thus, before taking a big step in a business with a successful mobile app launch, you ought to identify the app's requirement in the market, the right targeted audience, and the real-world problems that your product is going to solve. This is the reason the mobile app discovery phase is a must-have process before taking your app to the market. To fill the gap between users' needs and the right product deployment, you need professional hands to conduct a feasible product discovery process.

RipenApps is the market leader in developing robust mobile app solutions. We help businesses and startups identify gaps in their product vision through a feasible analysis & in-depth discovery of their products. We conduct a complete mobile app discovery process that covers business visions, objectives, users, and the market so that every business can debar risk right from initials. Our mobile app discovery services enable you to target the major challenges that your businesses are facing in providing services to your users.


500+
Apps Deployed on Stores
Create an effective blueprint for your mobile
app project with our feasible mobile app discovery services
From identifying a problem, goal, opportunity, or user requirements, RipenApps conduct a viable mobile app discovery phase that yields a generous digital product. We aid startups/businesses start with an idea and end up with a complete workable business model that they can then go ahead with developing into an actual tangible business. Our approach consists of three major sections on which we base our discovery phase and craft an effective blueprint of products aligned with their vision.
Research Led
Scoping Session 
We believe that the secret to making a successful decision is to be pragmatic. This is the reason we have to provide a service called scoping session which helps businesses to shape their ideas into an actionable plan and help them to decide with less risk. To successfully derive the best out of the best, our technical experts characterize your product idea and define the scope of work.

Articulation of Product Idea into a well-formed Scope of Work
Scoping Session has undeniable importance as the first step to any project build. It is an interaction phase where you and our team interact and discuss the project lifecycle. While planning a scoping session, significant factors should be adequately formulated.

Bilateral communication generates value & knowledge sharing
Scoping Session is an initial project phase where we get all the crucial stakeholders together. This is a perfect time to discuss important topics in both technical and UX aspects. In this phase, we prepare all the pre-dev tasks, discuss every detail, clear every doubt, and prepare a great plan which enables us to build and launch a project on time with less risk and more predictable costs

Discuss and understands the significant requirements of our Clients
In the technical part of the discussion, we try to get to the bottom of things and understand clients' needs from a technical and business perspective. We dig deeper to understand what kind of system they are looking to build, what features they need, which external systems they want to connect to, what concepts to introduce, etc.

Analysis and strategize the Scope of the Project
After comprehending every detail of our client's requirement and their goal & vision, we strategize and formulate the Scope of Work. Our talented & experienced team of business development managers unleash their years of expertise to steer your project into success direction. For a client, it is a must to see the scope, budget, and timelines and plan accordingly; thus, we discuss the expectations, characterize them as per their need, and form an SOW (Scope of Work).

Frame major milestones & document an SOW (Scope of Work)
After grasping the complete requirement of our client and their project, we map their ideas, outline the MVP and frame some milestones of the project. In this phase, we gather all the data collection and document an SOW (Scope of work) which will be a detailed report consisting of the project scope, planning, requirements, and budget. 
Business Analysis
& Consultations
The business analysis in-app discovery phase analyses business parameters to decide the feasibility and potential of a project. At RipenApps, we dive deep to understand business needs, study the competitive landscape, perform strategic analysis, and provide bespoke solutions for our clients.

Eliminate the product development challenges with in-depth business analysis
The business analysis phase is a crucial step in the app discovery process. This is the stage where we, along with our client, define the app's mission statement and objectives. We understand the recipe of secret that the analysis gives a winning edge to the product. Thus we perform every precision, planning, and detailing precisely based on mentioned parameters.

Business Requirement Gathering
Business requirement gathering is a process in business analysis that involves discovering, analyzing, and documenting the needs of end-users or customers. Our professional team of Business analysts document the customer's essential requirements consisting of information about the customer's currently high priority needs, customer expectations understandings, and wish list, defining individual product features collaboratively with stakeholders.

Product and competitor Analysis
When you want to create a product or start a business, it is important to know your competitors. You need to know what they are doing and how they are doing it. The only way you can do this is by collecting data about them, such as information about their products, their prices, and the quality of their services. Thus, to provide a better solution than the competitors, we perform rigorous market & competitor research.

Identifying and analyzing the challenging areas
Once the competitor analysis gets accomplished, it's much more required to identify the bottlenecks that may come up during the mobile app development process. We conduct the right analysis process to figure out the major challenges that may arrive while performing the rest of the app development task and prepare the alternatives to overcome those. 

Formulating the desired Solution
Our professional team of business analysts evaluates the list of recommended solutions. They conduct a feasible analysis and examine the feasibility of the recommendations. They validate the required-based solutions that our clients love and require precisely. This phase also validates the cost and efforts as per features and functionalities.
Product Discovery Workshop
& Design Sprints
Product Discovery Workshop & Design Sprints are two major activities in the App discovery phase. We, At RipenApps, conduct a Product discovery workshop focused on understanding customers, their needs, and pain points. Along with the Product discovery workshop, Our team pro-actively executed the product's quick ideation, prototyping, and idea validation, followed by Design Sprint.

Product Discovery workshop at RipenApps
In this phase, we focus on understanding customers and their needs and pain points for a particular product or service category. This is done by identifying the unmet needs or desires not being addressed by existing products or services. It is also important to identify any potential threats to your idea, as these might present opportunities for competitors if they can beat you to market with a better solution than you have planned.

Design Sprint conduction by team
Design sprints are a collaborative and iterative design process for solving problems by maximizing creativity, minimizing risk, and respecting the user. Design sprints are a compelling method of design ideation within the innovation process.
We start the process by ideating an ambiguous problem or opportunity, defining it clearly, and then creating a minimum viable product (MVP) in just five days—which bridges the gap between exploration and the pursuit of business objectives.
Swish Fintech
A smart digital solution to track the progress of a child at school.
Case Study
eGurukul 2.0
A Digital Gurukul to aid PG Medical Entrance Exams Preparation.
Case Study
Henchens
Bringing thousands of flavours at one platform to change the way India eats.
Case Study
Our Major Deliverables that meet the results of our strategic
Discovery workshops
This section contains a list of deliverables created during the App discovery phase. These are: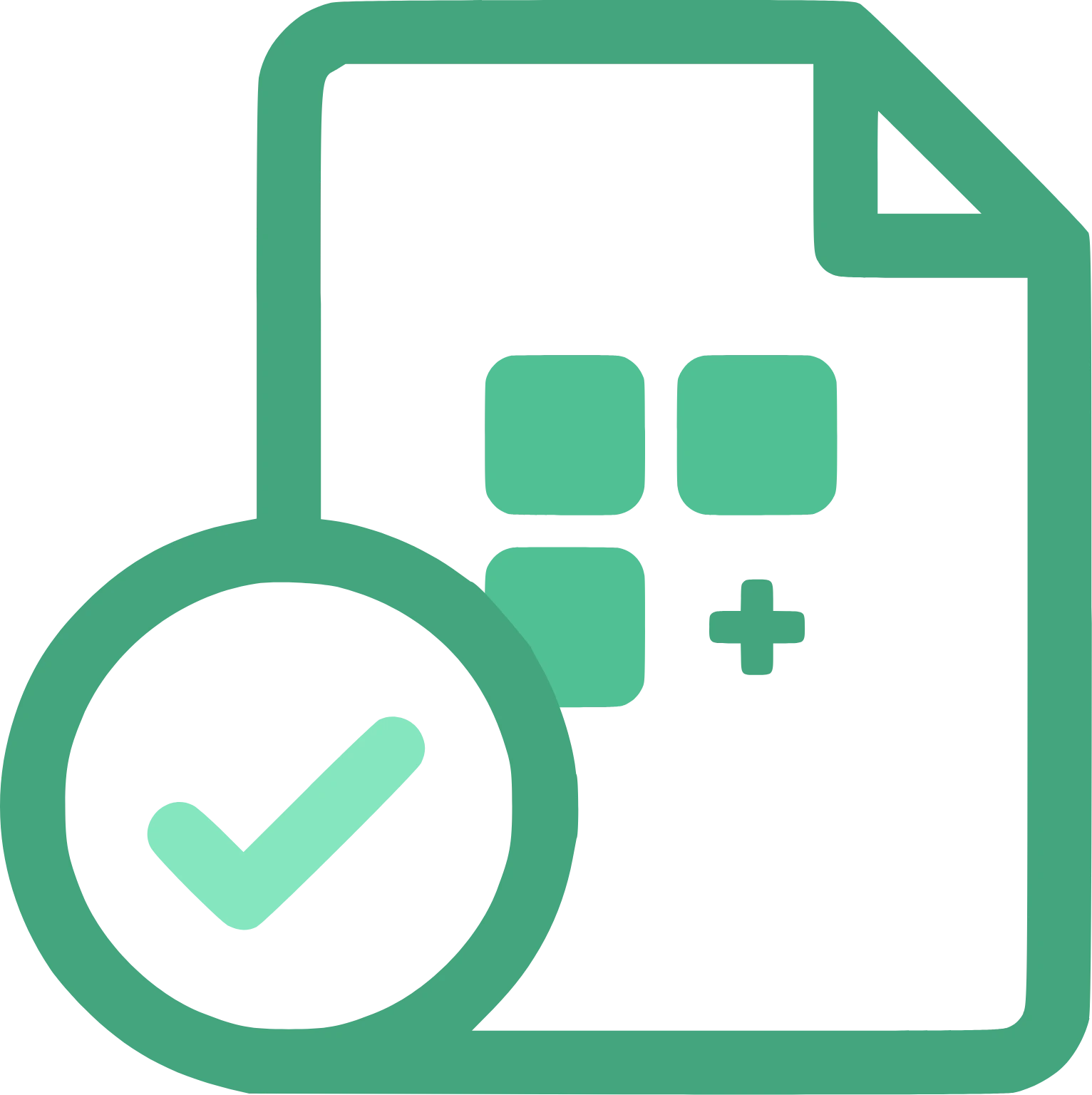 App Strategy Document
In our app discovery phase, we rigorously conduct various steps and produce some deliverables that benefit our customers in getting the right product. We design and deploy an app strategy document that includes all the necessary information to decide on the app development process, including the timeline and resources required, key features of the app, and marketing and pricing strategies. Basically, we provide a snapshot of the project's goals and objectives highlighted on a timeline to serve as a milestone for various development stages.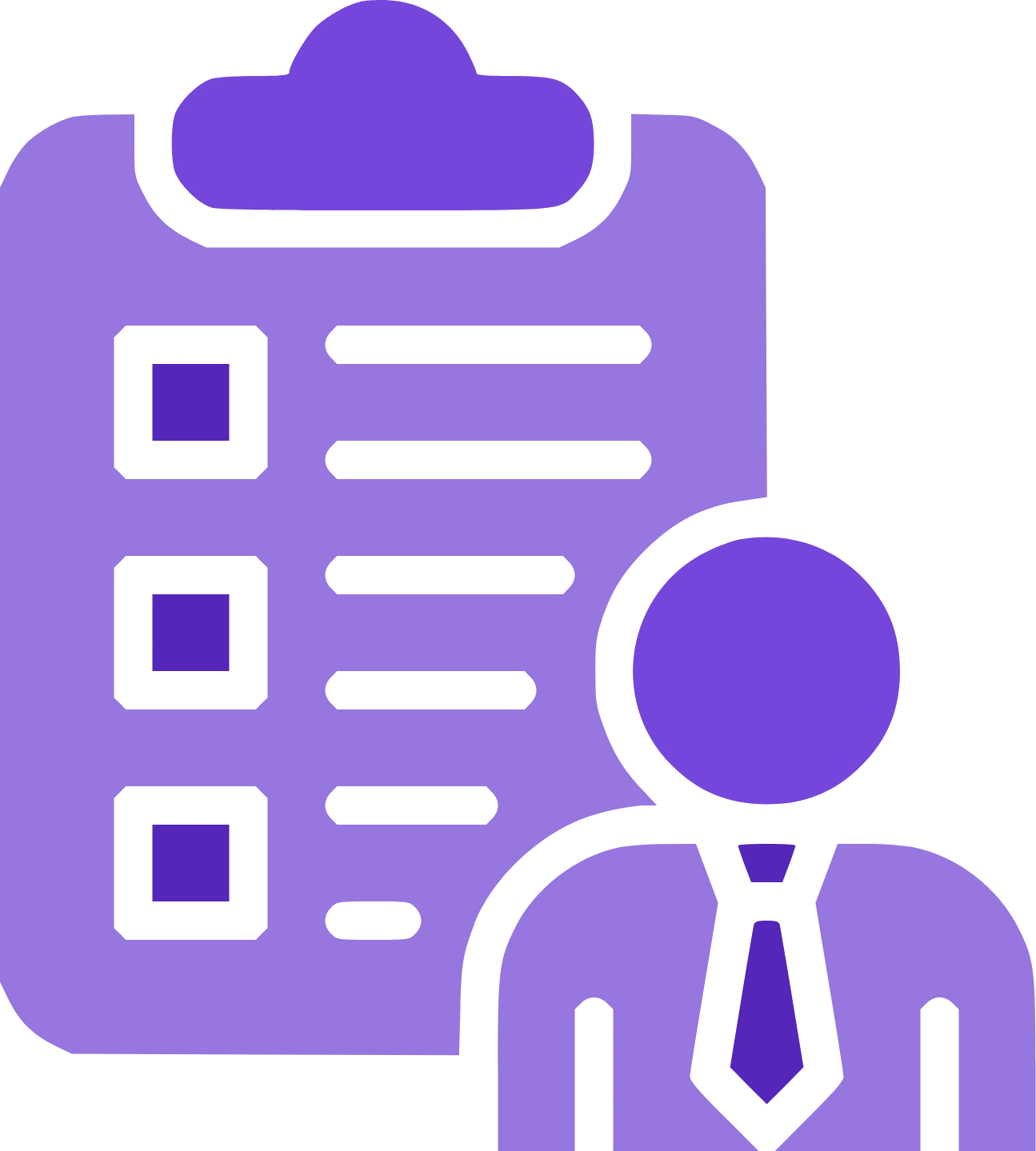 Business Requirements Document
Our veteran team of business analysts understands the business requirements and sketches down a requirement document. The document prepared by our team is formulated to help the discussion between business and technology representatives. It may help when making decisions during the discovery phase of an app development project. We embed all the necessary business requirements information that contains the high-level goals and scope of your app idea, a list of features, functionalities and components, app target market, and technical requirement specifics.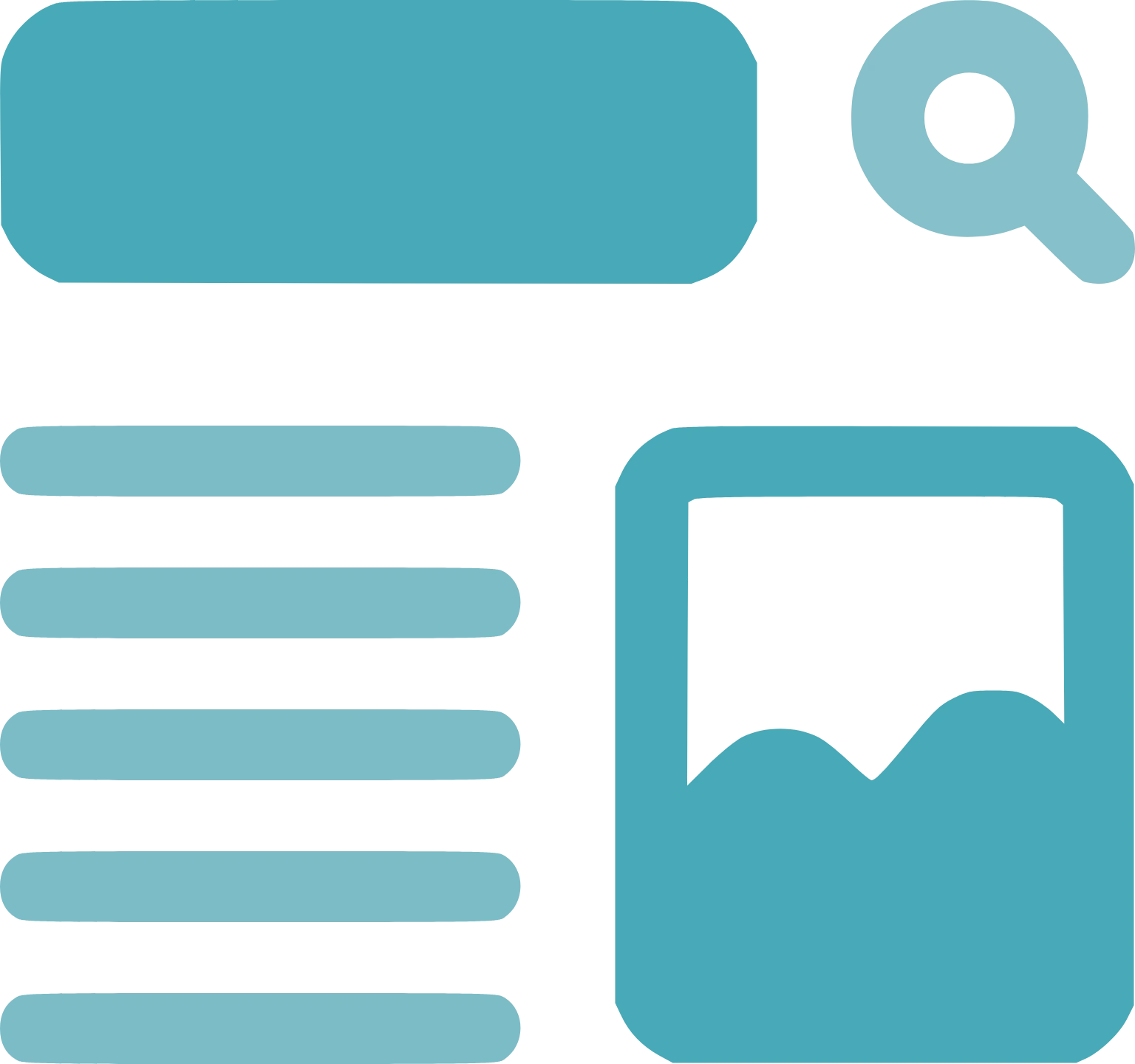 App layout diagram and wireframes for user interfaces
In the app discovery phase, the user interface is very important because it helps people decide if they want to download the app or not. It is designed to help users understand the demand of the app and see if it matches their needs. Our professional team performs the wire-framing of an app to cater to the defined user interface. We frame out low-fidelity wireframes, which are simple drawings showing how different app screens will look when they are on a computer screen. These types of wireframes work best with apps that need to be developed for mobile phones because these types of "paper" prototypes can be tested with real devices.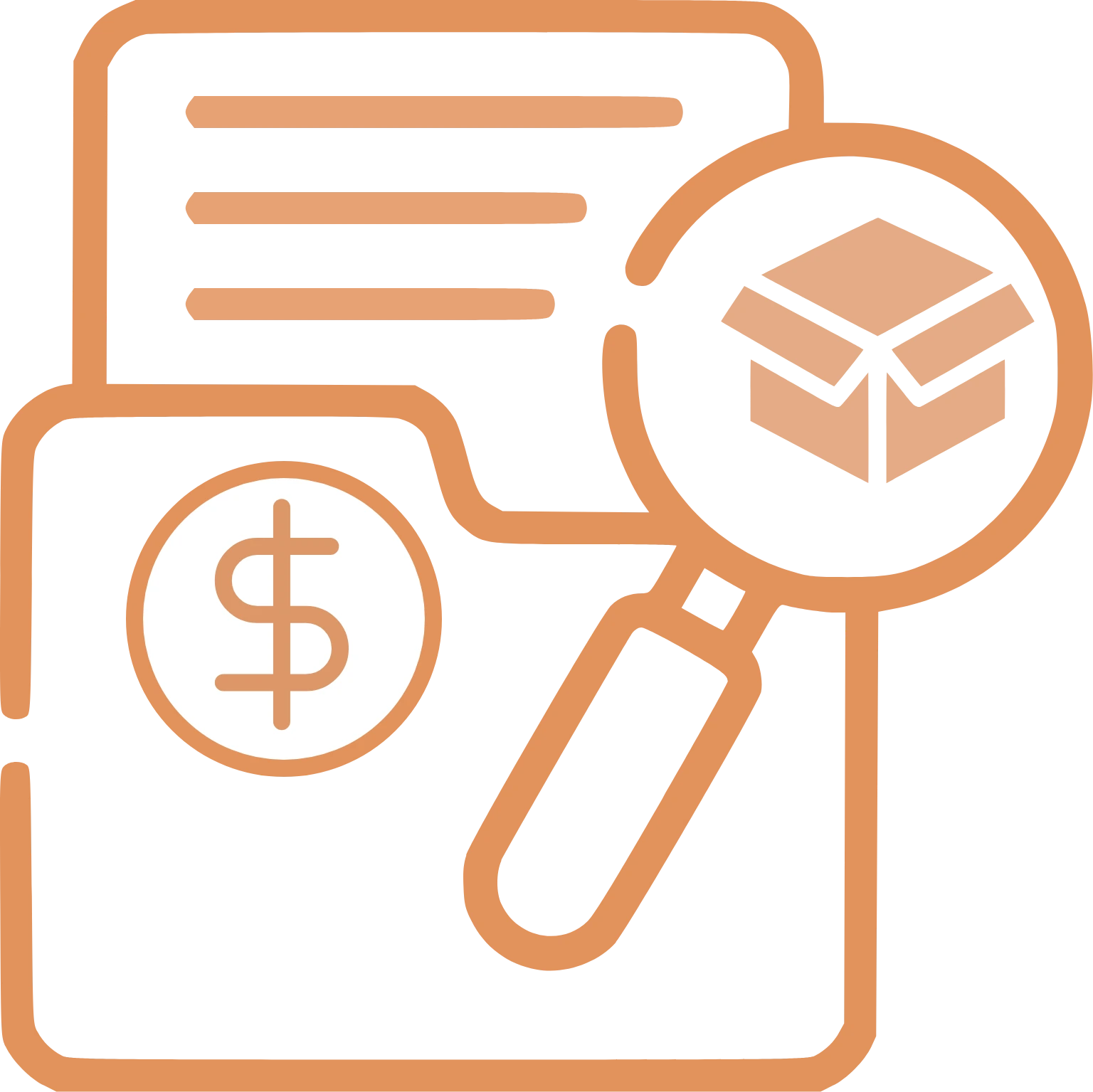 Budget estimation for the product
Product cost estimation also concludes in the app discovery phase, where our team understands your requirements, mutually sets the features and scope of the projects, and also shares the cost estimation. By adopting our product discovery phase, you will receive a major deliverables I.e budget estimation of mobile app project. Here, you will receive an estimate of the budget to develop your software product. The budget stated during product discovery is unlikely to shift significantly unless the project itself does.
Business
Engagement Models
We help startups & brands work elegantly in mobile product innovation through problem-solving skills & profitable business engagement models.
Extended Team

We offer the Extended Team model to provide our client the flexibility to control the development team remotely where client can hire the unit remotely and pays only for the team but not for infrastructure under this is the cost-effective model.
Time & Material

We offer T&M model that is best suited for Agile projects and can use an hourly, weekly, or monthly rate for the amount of resources, materials or other expenses that were applied in the development process.
Fixed Budget

This model is best suited for small-scale projects with defined requisite. This follows a milestone-based roadmap; to be done under a fixed budget & all your operations and optimizing deliverables making them an expeditious affair.
Validate your app/startup idea with our simple and agile App Discovery process falling any industry domain
At RipenApps, we conduct a feasible product discovery phase that helps businesses falling diverse industries in validating their app idea as per the market trend. With project discovery sessions, we thoroughly analyze and validate your idea before you start building a real product. With our feasible product discovery, you will be able to reduce risks, increase efficiency, minimize development costs and avoid rework.
FAQs
In case, you aren't able to find your answer, do write to us through our contact page.
Every idea is a treasure. We sign NDA (Non-Disclosure Agreement) before every discussion to assures that your idea is in safe hands and your data remains confidential here. While designing and developing the mobile application, every piece of information is ensured safe and secure. Every member of the company also shares legal agreements with the company so that there is no area of suspicious terms that should be there.
Every idea is a treasure. We sign NDA (Non-Disclosure Agreement) before every discussion to assures that your idea is in safe hands and your data remains confidential here. While designing and developing the mobile application, every piece of information is ensured safe and secure. Every member of the company also shares legal agreements with the company so that there is no area of suspicious terms that should be there.
The app development cost depends on the features, tech stack, integrations and add-ons, and team composition and time frame under our business models. Once you get the app development discussion with our business consultants, you'll get the complete cost idea.

User research

Interviews - Focus groups

Service desk

Design research

Usability testing etc
Design Sprint is a five-day process that can help answer questions about what problem to solve, what solutions to create, and which solutions should go into the final product. Design Sprint is an approach that has been used by many companies such as Google, Airbnb, Facebook and Dropbox. It's a proven way for organizations of all sizes to confidently tackle their most significant challenges—from developing new products or services to verifying market demand for an idea., To design in a sprint means asking the right questions, getting answers quickly from potential users, and iterating with little delay.
Yes, it is! Design sprints are used to prototype ideas and determine the best solution for an existing problem. It is a more hands-on approach, and it is more about solving usability issues than it is about creating a perfect design. On the other hand, a scoping session defines the problem by identifying requirements and priorities for any given project. Ideas are not explored in depth; instead, it focuses on exploring different aspects of the project before settling on a specific topic.
When you successfully achieve the requirement and deliverables of the product discovery and designing phase, companies move towards the app development phase with a clear understanding of the user's requirement and need. The next step decides the budget, timeframe, and other essential things required to develop the complete product.
Award

& Recognition Corner

We RIPE great products that form great brands.
And Success & Smiles of these Brands RIPES US to surpass.

Award Room


Discuss Your Project

and Request for Proposal

Convert your idea into a digital product with top developers