Best MEAN Stack
Development Company
Develop feature-rich applications with rapidity, efficiency, and scalability with MEAN Stack. MEAN Stack- a JavaScript-based technology platform widely popular for developing robust applications. Expert at holding a firm grip on MEAN technologies, RipenApps is acclaimed as a top-reviewed MEAN Stack Development company worldwide. Acknowledging having immense experience at MEAN Technologies' expertise, we have awesomely developed & added various effective & scalable projects to our clientele.
Embrace the potential of MEAN Stack
Development in growing your business exponentially
MEAN stack refers to a combination of technologies that are used in web development. These technologies include MongoDB, Express, AngularJS, and Node.js.
The MEAN stack is a full-stack JavaScript framework based on the MVC architectural pattern. It provides an end-to-end solution for creating any web application. It includes MongoDB with SQL support, Express, Angular or React, and NodeJS with a package manager. MEAN - or M-Expressions, A-Angular.js, N-Node.js, and E-Expressions - is an acronym that represents a JavaScript software stack that is based on Node.js, Express (Node's Web application framework), AngularJS (a popular JavaScript MVC framework) and MongoDB (NoSQL database). MEAN has become one of the most popular JavaScript stacks for building Web applications because it combines the best features of each of these technologies.
The MEAN stack is very popular with developers for its simplicity and flexibility. The MEAN stack is an open-source JavaScript software for developing web and mobile applications. It includes MongoDB, ExpressJS, AngularJS, and Node.js and provides a unified way to develop web and mobile apps using the same code base. Businesses across industries are increasingly harnessing the power of MEAN stack development which offers several benefits for them.
500+
Apps Deployed on Stores
Join hands with top MEAN Stack
Development Company to leverage benefits
Hiring developers is one of the most important tasks for any business. But it's not an easy task either. You need to ensure that you are hiring the right talent, which may not be as easy as it seems.

Developers who know this stack can develop robust web applications much more accessible than developers who don't know it. This makes them extremely valuable for any company looking to grow their business online or offline by developing an app for its customers. MEAN stack development companies are the industry leaders in providing end-to-end technology solutions for web and mobile applications.

As a globally-renowned MEAN Stack development company, RipenApps leverages the MEAN(MongoDB, Express JS, Angular JS, NodeJS) stack along with profitable years of technical expertise to develop highly functional and feature-packed web solutions that are tailored to meet your multi-level business prerequisites. 25+ MEAN specialists are under the roof of the RipenApps, who carry a vast learning & rich expertise in crafting web app/ website solutions and deliver highly interactive & market-winning products for various business domains.
Being one of the best MEAN stack development agencies, we ate experts in developing different kinds of web and mobile apps with these technologies to meet the business needs of their clients.

End-to-end MEAN Solutions
Leverage the benefits of MEAN stack development solutions that consist of end-to-end inclusive services backed with MEAn. MEAN solutions consist of a content management system(CMS) built to be used by mobile and web developers. These CMSs are designed to be used to create apps, websites, and other digital products. This type of CMS includes prebuilt templates, code snippets, developer tools, and other components that work together to help you quickly create your content/product.

Enterprises App Development
The MEAN stack started as a way for JavaScript developers to use MongoDB without worrying about the differences between databases. The MEAN stack is a set of tools offering everything developers need for web and mobile development. It contains MongoDB, Express, AngularJS, and NodeJS. We use the best expertise of MEAN and adopt the agile process of developing an enterprise app that meets all your business requirements and choosing a platform (MEAN) that can support your business's growth at best.

Migration to MEAN Stack
Migrating apps to mentioned technologies are highly beneficial as it gives your app a renovated look & feels and enhances productivity. We are one of the globally renowned web and mobile app development companies that holds a firm grip on the technicalities of the MEAN stack. Our MEAN stack app developers are experts at migrating to MEAN stack to provide a renovated and ornate web presence.

MEAN Stack Consulting
As an expert MEAN Stack development company, we are familiar with the database requirements and organizational structure required to store data during your development phase. We have a veteran team of MEAN consultants who gaze extensively at your business requirements and provide a success-destined solution. Hire our top MEAN stack consultants to leverage the full consultancy regarding MEAN stack development.
Why choose RipenApps as your MEAN Stack
Developer to club the maximum benefits of MEAN Stack ?
We are the top MEAN stack development company that has onboarded a talented team of MEAN stack enables developers. Our expert team builds scalable and robust applications with less time investment than other frameworks or stacks. Clutching our MEAN stack development services helps businesses reap the benefits of quick-release cycles, agile engineering practices, reduced development costs, and faster time to market new projects.
Staying at the top in the competition of providing the best MEAN stack development services, we are unlocking the door to success for you. We work for all types of database models you can use; relational, document-oriented, or graph-oriented, which impacts how you design your data model accordingly.

Highest Quality Web Solutions
Being a leading MEAN Stack development company, we are acknowledged for developing the highest quality web solutions. We commit to providing every client with the best quality web and app solutions and quickly addressing their issues until the project requirements are met. Hire our top web app developers who are best at deploying optimal quality solutions.

Fully-secured Web & App Solutions
RipenApps is committed to building the best solution that tracks all the security concerns. At RipenApps, we put security as our prime concern, and we take it seriously by integrating the best security features in every MEAN Stack solution we deliver to customers. Club our top MEAN stack web development solutions that are guaranteed secured and provide bug-free and secure solutions.

MEAN Stack solutions in less time
We adopt the agile app development approach that helps us to deliver the optimal solutions in the required time frame. Our developers work with the best development approach and ensure your project is up and running in the least possible time because, at RipenApps, we believe in delivering quality by keeping timings in a given timeframe.

Single Page Applications using MEAN Stack
We create best-in-class Single-Page Application (SPA) architecture, where the web application replaces the main page's content for subsequent requests. In this type of architecture, markup and data are requested independently, and carriers are rendered in the browser. We are experts at developing the SPA leveraging the power of the MEAN stack.
Swish Fintech
A smart digital solution to track the progress of a child at school.
Case Study
eGurukul 2.0
A Digital Gurukul to aid PG Medical Entrance Exams Preparation.
Case Study
Henchens
Bringing thousands of flavours at one platform to change the way India eats.
Case Study
MEAN
Tech-Stacks
Add the adeptness of MEAN web & app development solutions to your business via unlocking the mentioned tool-set.
Tools
Redis
Fabric
GIT
JSON
GIT
Fabric
GIT
Skills
Angular
React
HTML5
Express
CSS
Node js
Databases
MySQL
MSSQL
MongoDB
Oracle
Team
Composition
Led by Veterans, Trained by Talent, Our MEAN Stack Developers are creating Wonders under Ninjas.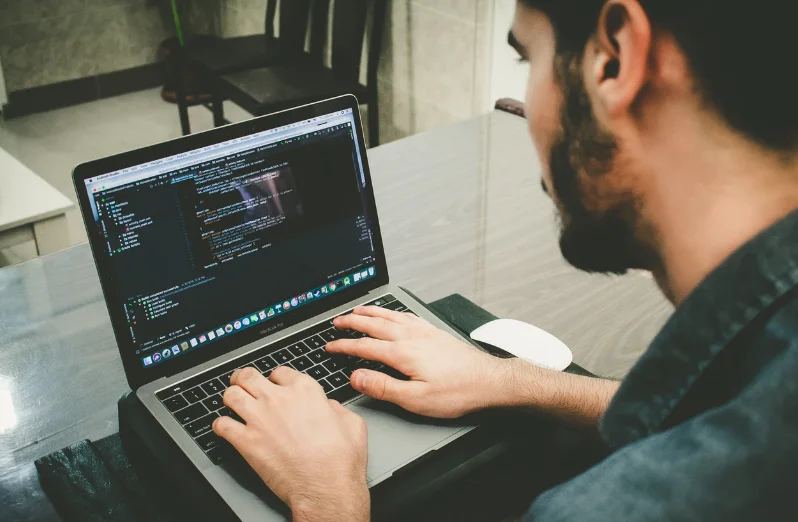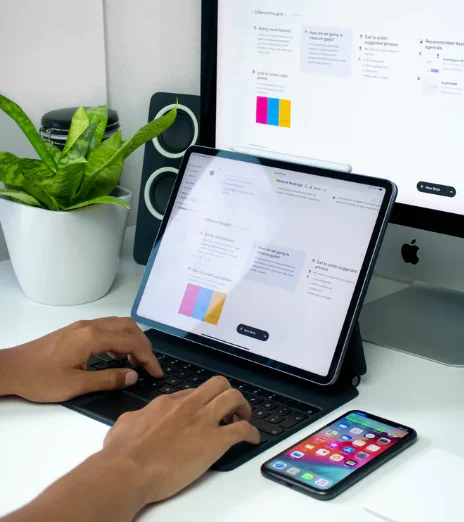 Business
Engagement Models
We help startups & brands work elegantly in mobile product innovation through problem-solving skills & profitable business engagement models.
Extended Team

We offer the Extended Team model to provide our client the flexibility to control the development team remotely where client can hire the unit remotely and pays only for the team but not for infrastructure under this is the cost-effective model.
Time & Material

We offer T&M model that is best suited for Agile projects and can use an hourly, weekly, or monthly rate for the amount of resources, materials or other expenses that were applied in the development process.
Fixed Budget

This model is best suited for small-scale projects with defined requisite. This follows a milestone-based roadmap; to be done under a fixed budget & all your operations and optimizing deliverables making them an expeditious affair.
Aiding your business with adeptness of MEAN stack solutions across diverse industry
The MEAN stack is one such framework that makes application development seamless while delivering enhanced results. Being top MEAM Stack developers, we power every business and enterprise and look forward to building scalable web and mobile applications optimized for cloud deployment across every industry.
FAQs
In case, you aren't able to find your answer, do write to us through our contact page.
Mean Stack is a collection of four awesome technologies. It refers to a collection of Javascript technologies used to develop web applications. Therefore, from the client to the server and from server to database, everything is based on JavaScript. MEAN is a full-stack development toolkit used to develop fast and robust web applications.
The Mean Stack framework provides Javascript-based front-end as well as back-end capabilities and allows developers to smoothly switch from the client side to the server-side and vice versa. This offers many benefits to your business such as high-speed performance delivery with greater flexibility.
You get several benefits when you hire a dedicated development team from OnGraph. Some of these include the following:

Access complete control over the development process

Timely as well as high-quality deliveries

Timely as well as high-quality deliveries

Dedicated project manager administering the development of the project at no cost

Can access regular updates
Enterprises and businesses can leverage the various benefits using MEAN stack development. Here are the compiled benefits that you can lock for your business

Possible to switch easily between server & client

It's highly versatile

Quickly develop MVP

Cost-effective
At RipenApps, we put quality as a priority. We cannot compromise the quality of the product. We have a talented team of MEAN stack developers who possesses a sharp skill set in developing digital solutions using MEAN. Due to our vast expertise and experience, quality at RipenApps never is compromised.
Award

& Recognition Corner

We RIPE great products that form great brands.
And Success & Smiles of these Brands RIPES US to surpass.

Award Room


Discuss Your Project

and Request for Proposal

Convert your idea into a digital product with top developers