React Native
App Development Company
RipenApps is the top react native app development company that provides platform-independent & cutting-edge React native app solutions. Hire our experienced team of React Native app developers with a proven track record of developing & deploying best-in-class react native app development services in recorded time and budget. Choosing RipenApps as a technical partner will broaden the user-base & provide a great extension to businesses using react native's capabilities.
We create feature-loaded React Native apps which perform flawlessly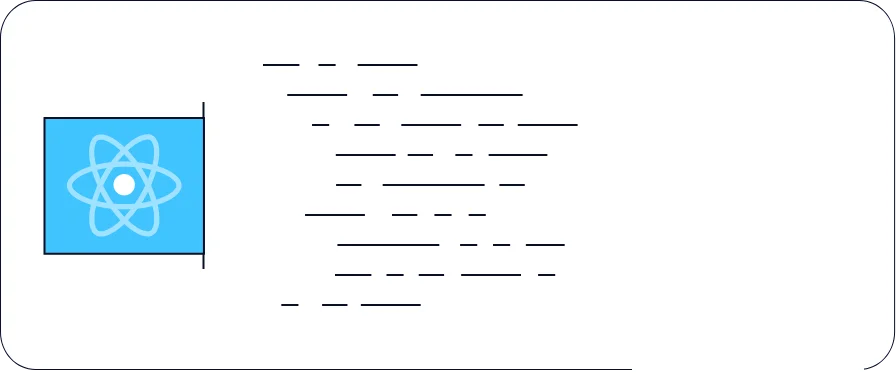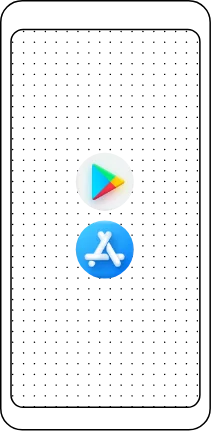 React Native app development empowering
businesses with platform-independent digital solutions
React Native is a brand-new technology powered by Meta Platforms and backed with the ease of JavaScript. The technology is cutting the traditional app development glitches that many businesses are facing. At the same time, it has become a cost-effective mobile app development service choice for digital product development. The very smart way to build platform-independent mobile app solutions, react native, helps the hybrid app developers develop native apps using the same building blocks used by Android & iOS. With the initiation of this advanced technology, the massive mobile app development industry is altering & providing ultimate speed & reliability to their services at the least cost.
RipenApps is the most approached react native app development company. Our company excels at developing and delivering applications with native-like performance. We use smart solutions for complex apps with minimal effort and cost. Being a leading react native app development agency, we adopt the most refined app development approach that helps our customers to get market-ready digital solutions.
500+
Apps Deployed on Stores
Extract the pros of React Native
App Development services with RipenApps
Backed by the pool of benefits and capabilities, React Native allows our customers to launch their mobile app ideas in a minimal time frame. The product is cross-platform, working flawlessly on Android and iOS platforms without missing out on native app development. At RipenApps, avail seamless cross-platform app development services. Harness the power of React Native with creative UI/UX designing and experience far better apps that surpass the offerings of Native apps.

Cross-Platform Adaptability
React Native handles multiple platforms with grace. The vast majority of React Native APIs are cross-platform, meaning we write one React component, and it works seamlessly on both Android and iOS.

Shorter Time Development
React Native makes developing applications for iOS and Android much faster as much as by 30%. This has been made possible due to a vast library of React components available under open source.

Third-party Integrations
React native provides seamless third-party integration to reduce app development cost & time as React native uses JavaScript, which offers seamless user experience across diverse digital platforms.

Live Reload
No more waiting for approvals from the app store for your app updates. Push your next release without the user having to update his app.
Swish Fintech
A smart digital solution to track the progress of a child at school.
Case Study
eGurukul 2.0
A Digital Gurukul to aid PG Medical Entrance Exams Preparation.
Case Study
Henchens
Bringing thousands of flavours at one platform to change the way India eats.
Case Study
Hire the most versatile React native
app development team to rule over multiple platforms
To get the suit of react native app development services hire ours react native app development team. It contains an array full of assistants, with a troupe of talented React Native developers. You can achieve flexible yet effective mobile app development services with us. Our react native app development team develops react native apps from scratch. We add the framework to your already developed app with a motto to fasten your app's performance.

Best React Native Development Services
Our team is one of the earliest adopters of React Native. Our timeline estimations are accurate, and we strive to stick by them. This helps you plan and forecast your business activities better & provide the same solution that your business required.

Proficient in Managing & Sharing React Native's Potential
We have a diverse team of developers, designers, and project managers-each an expert in their field. This means we can handle the complete development of your app UI/UX, Backend Development - everything!

Estimated Development Costs
We estimate a project cost depending on the requirements, and we abide by it. Since the development cost of your React Native app gets fixed, you can plan your budget way more efficiently.

Future Proof Product
We invest in keeping abreast of new technologies; react Native is one of them. Our React Native developers can consult you on your product's best language, library, and frameworks.
Tech Stack We Use in
Our React Native App Development
Apart from the front-end technology that stays as react native, we shall use same tech-stack like native for other components while developing a react native app. We render excellent solution by connecting all tech-dots of handpicked tools.
Languages
JavaScript
TypeScript
Platform
Android Apps
iOS Apps
SDK Integrations
Social Media
Google Analytics
Crashlytics
Google Maps
SMS Gateway
Payment Gateway
Service Integrations
Payment Gateway
Live & Video Streaming
Chat, Audio & Video Call
AR & VR Integration
Realm & Core Data Base
AI & ML Integration
Maps & Geofencing
Image & Video Processing
In App Purchase
Team
Composition
Led by Veterans, Trained by Talent, Our React Native Developers is creating Wonders under Ninjas.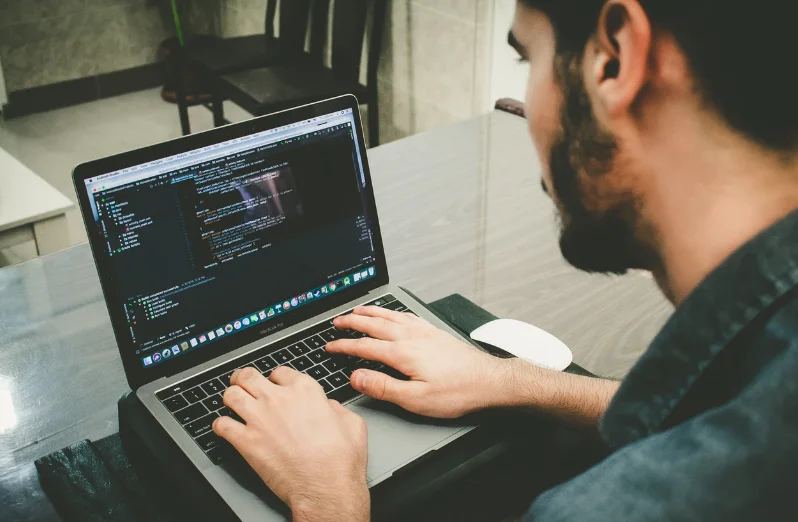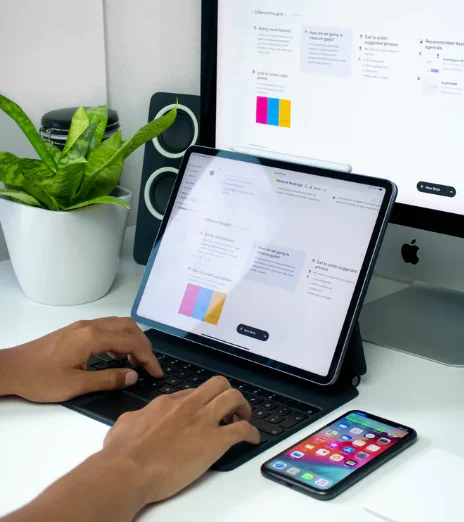 Business
Engagement Models
We help startups & brands work elegantly in mobile product innovation through problem-solving skills & profitable business engagement models.
Extended Team

We offer the Extended Team model to provide our client the flexibility to control the development team remotely where client can hire the unit remotely and pays only for the team but not for infrastructure under this is the cost-effective model.
Time & Material

We offer T&M model that is best suited for Agile projects and can use an hourly, weekly, or monthly rate for the amount of resources, materials or other expenses that were applied in the development process.
Fixed Budget

This model is best suited for small-scale projects with defined requisite. This follows a milestone-based roadmap; to be done under a fixed budget & all your operations and optimizing deliverables making them an expeditious affair.
Our React Native App Development Services excellency exceeds industries' expectations
Our react native app development services provide industrious experience to end-users. Our lean working methodologies & mind-blowing tech-grip give hi-end solutions.
FAQs
Have more questions? Here are the commonly asked questions along with answers which we have encountered as a React Native app development company.
This surely occurs, but only if you have chosen the right React Native app development company and have handed over your application to get developed & designed. It takes a vast experience and rich expertise in React Native framework's understanding. We are among the top React native app development companies in India that hold mastery in building the React native app that gives a Native-like experience.
React Native App development cost depends on various factors such as the development platform, App categories, App complexity, developer's rate, and several features you need to incorporate your app with. Our business consultants are open to furnishing all your app development cost-related queries. Just give us a call.
After Sighting the change in app businesses requirement, it is safe to say that hybrid app development processes will lead in the future. Particularly the React Native app development will be very high in demand in the coming future.
Yes, we provide a free support period once App goes live. After that, we provide paid support at very nominal rates.
Developers can consolidate a React Native app into a single codebase using React Native Web. It eliminates the need to develop and manage two codebases for mobile and web without sacrificing app performance. Their apps will look and work just as well on the web as they do on mobile devices.
Yes, you can. You just need to set up React Native dependencies and directory structure followed by adding it to the React Native code. The integration must be done separately for every platform. As a business or project owner, you must compare the investment in terms of both time and cost before adding React Native. We assist you in the complete process of building a new app before taking the final development call. It's best to consult an experienced React Native app development agency or app consultants to get the best advice.
Award

& Recognition Corner

We RIPE great products that form great brands.
And Success & Smiles of these Brands RIPES US to surpass.

Award Room


Discuss Your Project

and Request for Proposal

Convert your idea into a digital product with top developers