Best Nodejs
Development Company
Holding mastery at web app development and developing fast, reliable and real-time applications, RipenApps has powered various businesses and startups with scalable apps by understanding their requirements of serving the best-in-class user interface. As the best Node.js development company, we build high-performance applications that help businesses meet their goals effectively. We at RipenApps, believe in rapid- innovation and speedy delivery. Thus we carry out every essence of Node.Js and build the perfect result-oriented node.js web solution for your business.
Create fast, scalable, and reliable real-time
applications with the expertise of NodeJs web development
NodeJS is an open-source, cross-platform runtime environment for developing server-side applications. It's the perfect option for improving the performance of a network application and making it scalable in the face of increasing data loads, more users, and other challenges.
Due to vast adaptability, flexibility, and capacity to change according to the necessity, businesses are extensively adopting NodeJs to make their business digitally savvy.
Hiring an experienced NodeJs web app development company can allow your business to adopt various benefits of NodeJs for their smooth business operation. Hire a talented team of Node.js web developers who helps you in executing an agile approach with simultaneous and quicker testing and app changes. RipenApps' business-driven and diversified Node.js web development services include many benefits for your business.
500+
Apps Deployed on Stores
Major Reasons for Selecting NodeJs for
Web Development Solution for your Business Need
Node.js has been rising as more companies are shifting towards this programming language. Node.js can help a company in terms of business gains. The first benefit Node gives to any company is that it provides a fast and scalable platform that allows your app to handle massive quantities of data without any problems. Its small footprint also means less strain on other aspects of a device, meaning that performance can go up significantly and maintenance costs are lowered dramatically. Find the significant benefits of NodeJs and select them for your subsequent web development.

Superior Data Handling with NodeJs
Node is an event-driven JavaScript runtime for building server applications. Node's API is designed to be asynchronous, simplifying programming and performing better than traditional synchronous APIs. With various advantageous features like seamless integration between the server and client-side, superior data handling, and better testing capabilities, Node.js is undoubtedly the 'next giant move' for a business looking for web development services.

Low-cost development with NodeJs
NodeJs is an open-source, cross-platform runtime environment that uses JavaScript as its coding language. Nodejs development is a low-cost, high-performance, and lightweight type of development. It has a wide range of use cases in IoT or web development. NodeJs is enriched with improved and advanced functionalities and features, and the pricing for node.js development is comparatively low.

Real-time Web Apps
Real-time web applications are those that are capable of returning the results of a request in a matter of milliseconds. These results can be anything from the current weather to real-time stock prices.
The technologies that make these applications possible are Node.js. NodeJs technology allows data to be passed between front-end and back-end seamlessly, which is necessary to create responsive user interfaces on the client's side while keeping backend code fast and scalable.

Scalability comes with NodeJs
Node.js is an open-source platform for server-side application development that allows a developer to run JavaScript code on the server. Node.js is lightweight and scalable, making it an ideal solution for developing a web app. Successfully dealing with impulsive and heavy apps like PayPal, LinkedIn, Netflix, and so forth, Node.js is extremely scalable and adaptable to make your business an excellent web presence.
Why joining the hands of a top Nodejs web
development company is vital to meet your business goals?
There are numerous best nodejs web development companies available in the market. But, choosing the best nodejs web development company is not an easy task and requires understanding the factors that are important while selecting. To stay ahead of your competitors by growing your business with our secure, fast, and real-time node.js development services, joining hands with the right and experienced NodeJs web development company is an obligatory process. RipenApps is a top-rated Node.Js web development company that helps develop robust, scalable, and qualified real-time apps. We make sure to develop feature-rich, scalable, and high-end Node.js backend solutions and server-side apps.
RipenApps possesses a team of talented Node.js developers who have intense knowledge about the Node.js runtime environment. Our canny experts develop result-oriented and customer-centric apps through the agile-based app development methodology that helps empower businesses with Node.js web development solutions.

Quality with dedicated app developers
We offer a flexible environment where you can hire a team of our best NojeJs web developers for a perfect start to your project. Our tech-savvy team is highly adaptable, setting up the development environment, major development processes, and project architecture. Afterward, we help businesses select the best team, including developers, designers, and other resources. This way, you have a more affordable project with a perfect quality set.

Customer satisfaction with RipenApps
Customer satisfaction is paramount to us. So before you pick a company, it's essential to explore their customer feedback and testimonials. We are a top NodeJS Web Development company that believes in providing higher quality services than others. Selecting RipenApps as your next web development partner is qualitative for your business. 

Customer-Centric Engagement Model 
At RipenApps, we operate a customer-centric engagement model. Thus we work closely with our customers to understand their basic requirements and recommend the most suitable technology. To hire our Node.js developers, it's great to check our engagement model as we operate under a flexible customer-centric engagement working model.

Security comes with our Node.js development approach
You can employ our team of Node.Js web developers to meet your business requirements. With Node.js, app development is not limited to the web browser. Several core features make our Node.js development approach more secure and scalable than others in the industry: AJAX, jQuery, HTML5, CSS3, and JavaScript.
Swish Fintech
A smart digital solution to track the progress of a child at school.
Case Study
eGurukul 2.0
A Digital Gurukul to aid PG Medical Entrance Exams Preparation.
Case Study
Henchens
Bringing thousands of flavours at one platform to change the way India eats.
Case Study
Leverage the Core Competencies Of
Nodejs web Development Tech-stack
Being a top Nodejs web development company, we provide robust, reliable, and trendy Nodejs web development services. Our team of talented and expert developers holds command over all the latest and trendy tech-stack of Nodejs and power your business with the goodness of techno-rich nodejs web solutions.
Front-end
Bootstrap
HTML
JQuery
CSS
Databases
MongoDB
MySQL
PostgreSQL
Amazon RDS
Payment Gateways
PayPal
stripe
CCAvenue
Paytm
Team
Composition
Veterans, Trained by Talent, lead us; our Node JS Developers crafts SUCCESS under Roof.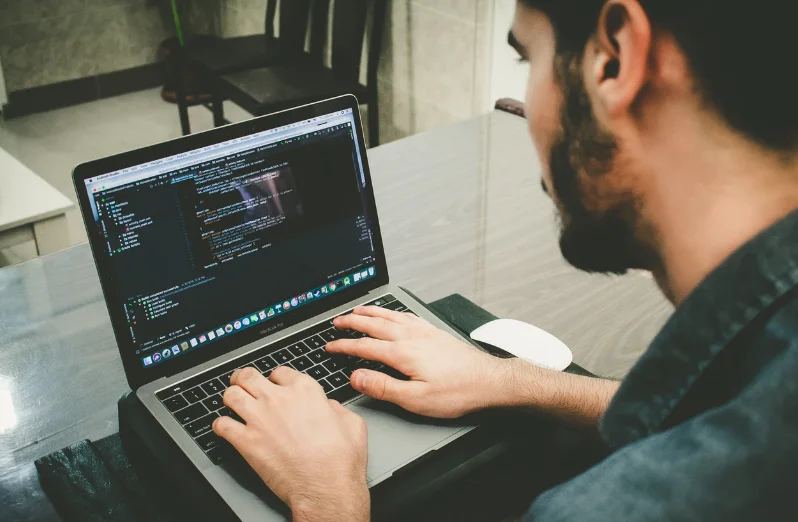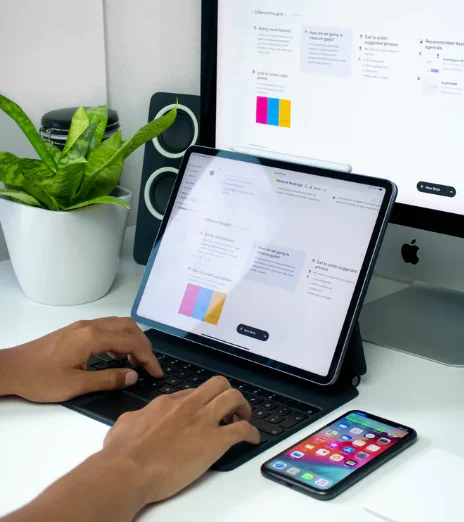 Business
Engagement Models
We help startups & brands work elegantly in mobile product innovation through problem-solving skills & profitable business engagement models.
Extended Team

We offer the Extended Team model to provide our client the flexibility to control the development team remotely where client can hire the unit remotely and pays only for the team but not for infrastructure under this is the cost-effective model.
Time & Material

We offer T&M model that is best suited for Agile projects and can use an hourly, weekly, or monthly rate for the amount of resources, materials or other expenses that were applied in the development process.
Fixed Budget

This model is best suited for small-scale projects with defined requisite. This follows a milestone-based roadmap; to be done under a fixed budget & all your operations and optimizing deliverables making them an expeditious affair.
Build Smooth & Real-time Web Apps for Diverse Industries with our Nodejs Development Services
As the most trusted and prominent Node JS development company, Hire Node JS developers from RipenApps as we are well known for offering fully-committed Node JS developers, coders, and programmers based on a business' requirements across diverse industries verticals.
FAQs
In case, you aren't able to find your answer, do write to us through our contact page.
Various factors go into the price of a Node.Js web development project.
The price will vary depending on the size and requirements of your project, the type of team you want to hire, their experience, and the location where they will be working.
Some common things that affect your budget include:

Project complexity

Timeframe

Requirements

The number of developers to create your project
Node.js is a popular server-side JS runtime environment. Node.js was designed to be an efficient and fast execution environment to make web apps that are scalable, quick, and easy to code.
As a developer, you will find Node.js a great choice for front-end web development because of its excellent performance, scalability, and ease of coding in comparison with other frameworks like Ruby on Rails which struggle with scalability and performance issues as the number of users increases.
The Node.js framework is primarily based on JavaScript and runs on the V8 engine.
The Node.js framework has been used in a wide variety of applications such as web services, network applications, and data streaming systems, as well as chatbots, real-time applications, and mobile apps.


Below are listed some of the use cases for the Node.js framework:

Chatbots to improve customer service

Realtime analytics for e-commerce sites

Build real-time data processing systems with low overheads
Outsourcing is using a contractor to perform tasks that in-house developers would typically do. Companies usually outsource large, complex projects that can't be done internally or by small businesses specializing in specific services.
The benefits of outsourcing Node.js developers are many and include:

Less overhead and operating costs

Flexibility to hire when needed for certain projects

Lower risk associated with hiring full-time employees

Gain access to skill sets not readily available in-house
The truth is, it's hard to answer this question without considering the context of your application and your programming skills.
That said, Node.js is more likely to be used in a server environment. On the other hand, Python is more likely to be used for data science applications and web development.
And although Node.js and Python are different in their uses, the two languages share a similar syntax, making them easier to learn for developers with Javascript experience.
Award

& Recognition Corner

We RIPE great products that form great brands.
And Success & Smiles of these Brands RIPES US to surpass.

Award Room


Discuss Your Project

and Request for Proposal

Convert your idea into a digital product with top developers