Bufft
A prime solution to find a certified service provider for car wash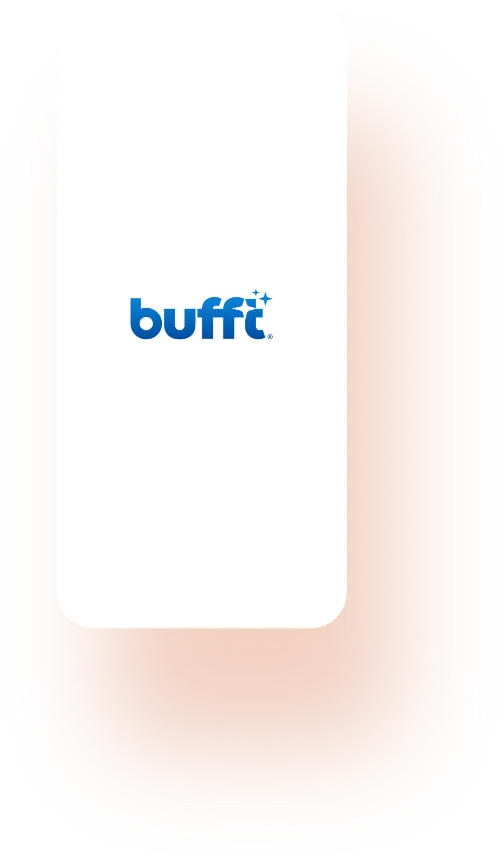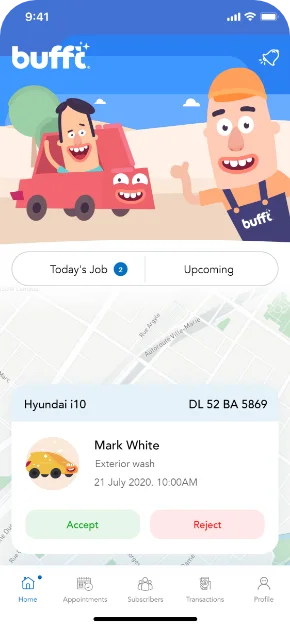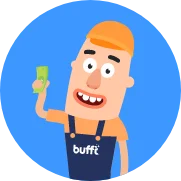 Hassle-free car wash services at your doorstep, enjoy seasonable offers, packages and get ready to feel your CAR's regal as new as always—no need to spend hours in finding the best & least charged services for your car wash. Select a suitable package from Bufft & enjoy friendly benefits and schedule the service for the day you want. App provides a fantastic feature to car washer of tracking their route and schedules.
Problem
Users are fond of following the manual process where they look for simplified solutions for their car-wash. They are used to proceed to car-wash stations for their car wash services. To make this process digital & paying reliance yet flexible solutions, we were asked to develop a car-wash services provider mobile app- Bufft, where users can find the certified provider on taps.
Solutions
Though it was a car wash app with a unique concept where we have introduced the essence of smart technologies & brainy approach, we have implemented the process where we placed two slots- Single-time users and Subscribers. Single-time- for the users who can schedule service for one time, and later, they'll pick their need. Subscribers can have complete choice lists of service providers & accessibility to schedule the wash service where Buffer arrives timely & make your car wash done.
Bufft
Features
Excellent feature integration with the mind-blowing development approach makes Bufft- a top-choice among car wash service providing applications.

Secure Sign up/Login

Add Vehicle Details

Map

Choose Membership

Book Wash Service
Design
Process
We were briefed to focus on crafting the eye-captivating UI/UX. A lot of user research had been conducted by RipenApps' designing team, which helped us understand the users' prerequisite quickly and directed us in the path of conveying the alluring application.
Feedbacks & Testing
Problem & Concept
Wireframing
Wireframing

We invest 40% of total promised time in product research & wire-framing to layout the structure & architecture of the product.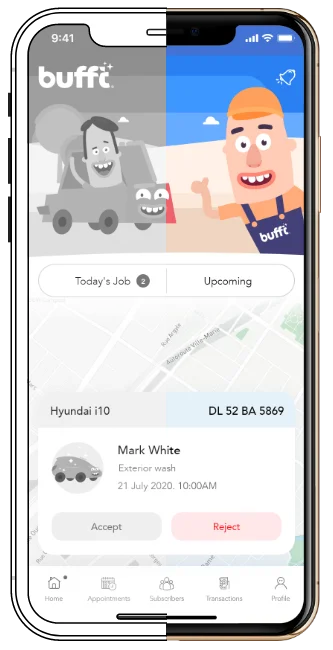 UI Designing
We invest ample efforts on UI designing to provide radiance in wireframes & make the product alive with vibrancy in cooperating customers feedback.
A research-led brainstorming, enhanced UI/UX & brainy approach development makes Bufft a top-approached car wash application in the on-demand service availing world.
User Journey
Detailed Screens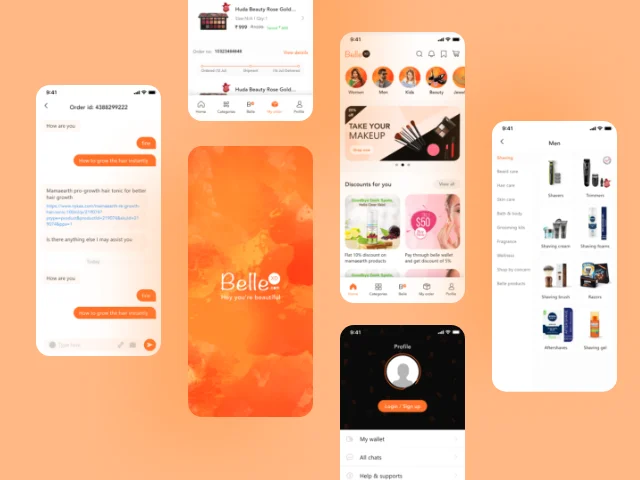 BelleXD
A mega beauty online store that offers a wide range of cosmetics & beauty products.
Case Study