Best iOS App
Development Company
Transform your exclusive iOS app idea into reality with us! We are iOS app development experts with diverse industry experience in building extremely functional and innovation-driven applications for all Apple devices. Our quality-tested apps extensively aim to deploy impactful apps that keep you ahead of the competition. Get in touch with us to build & launch your next-gen iOS applications and lead the market.
Create Unique Digital experiences across every iOS Platforms

Wearable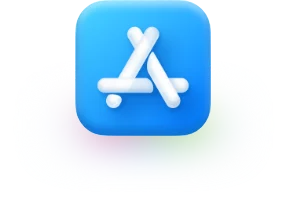 iPad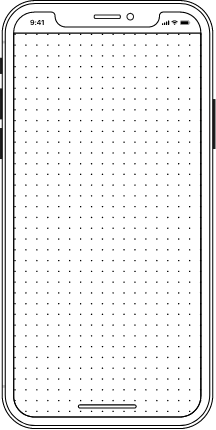 Mobile
Best iPhone app development services in India
Unlocking competitive edge for your business
We practice an Agile development Methodology that is flexible and evolutionary, making our iOS products exponentially more successful than the competition. With a decade of experience in building iOS apps, our high-quality products have empowered enterprises to startups digitally. Our highly skilled professionals have deployed hundreds of feature-rich applications preserving even the most complex Apple guidelines. If you are looking for a smooth Digital transformation and to unlock a higher return on investment with iOS app development, hire us.
500+
Apps Deployed on Stores
What makes iOS Development the
First Choice of SMEs and Enterprises?
Entrepreneurs opting for iOS app development generate three times more revenue than the Android platform because the focus is on a premium segment of customers. Data/privacy security is always on the top level due to the constant innovations from Apple. Not only the security but the user experience of iOS apps is also unbeatable due to the perfect hardware and software synchronization. If you are targeting a value-oriented operating system that promises lucrative outcomes with reduced costing, then iOS app development shall be your first choice.

Targets Premium segment users
iOS targets the premium market, and the premium market spends more on apps. This is the first benefit you enjoy when you launch your app in the iOS app market. With Apple's intelligent software and hardware integration, iOS apps provide the best-in-class user experience necessary catering premium segment users.

Deploys Top notch security to users
iOS guarantees highly advanced and reliable security for your application. Your user's data is protected, encrypted, and secure even in the cloud. The primary reason of such a level of security is Apple's closed ecosystem. You can confidently deploy your iOS app ensuring data safety of your valuable customers.

Caters the market of top developed nations
iOS platform is popular in developed nations like USA. In the USA, more than half of the smartphone users use iOS platform. When you deploy your app on the iOS platform, you ultimately target an audience base for developed nations. It empowers your business by offering you faster business growth, brand value, and premium reach.

Maximum Return on investment
iPhone apps have a greater ROI than other operating platforms. Premium users spend more on the paid version of apps, becoming a lucrative option for your business to monetize your app. You can flexibly choose from various available monetization methods offered by the App Store. This fact adds to the benefits of opting for an iOS App development solution to a huge extent.
Swish Fintech
A smart digital solution to track the progress of a child at school.
Case Study
eGurukul 2.0
A Digital Gurukul to aid PG Medical Entrance Exams Preparation.
Case Study
Henchens
Bringing thousands of flavours at one platform to change the way India eats.
Case Study
What makes us a leading iOS app development
in India?
At RipenApps, we aim to build impactful applications that deliver maximum return on investment and market success to you. Our smooth and transparent communication is the key to building a strong bond with our customers. With us, hundreds of businesses elevated their digital strategy, built reliable solutions, designed unforgettable user experiences, and coded flawless apps. Here is why we are the best iOS app development company in USA and India.

Your Integrity and Transparency are important to us
RipenApps follow a standard code of conduct with their clients where integrity and transparency are paramount. We respect your unique idea & vision and maintain high integrity while converting it into a product. You get regular updates about your project or suggestions which is worthy of enhancing your idea. Our principles portray reliable trustworthiness on which we stand strong and due to which businesses confidently hire us.

Agile methodology for finest product delivery
We break down your iOS app development process strategically to focus on every element precisely and apply valuable team collaboration. Our team plans, design, develop, test, and ask for your feedback on the critical parts of the project. You can suggest us iteration according to your desired requirements so that we together build a top-notch iOS app for you.

We apply the Latest framework and technologies
Delivering a user-friendly, scalable, secure, and modern business solution requires continuous research & training on the latest technologies. We are experts at iOS technologies, and we grasp the latest frameworks as soon as they are released, so your application always gets a modern technological solution.

Customer Satisfaction is our first priority
We follow a customer-centric approach and work by keeping customers at the front. RipenApps continuously awaits feedback before moving to their subsequent tasks letting our customers experience strong involvement in the project. We strive for 100% customer satisfaction so that our clients get back to us and recommend us to others.

Cost efficient and flexible engagement models
We ensure an innovative and feature-rich iOS application keeping the pricing lowest in our segment. Our cost-effective prices are applied after thoroughly researching the market so that our clients get the best value from us in their budget. Also, we have flexible engagement models for our clients so they pick the best one that fits their business.

Experienced and talented iPhone App Developers
We have dedicated teams for iOS app design and development. Our experts are one of the finest minds in the IT sectors who have gathered experience from diverse industries ranging from E-commerce, logistics, finance, and banking to social networks, food & restaurants, and E-learning. Your product is custom-tailored by experts and crafted carefully to ensure that it leads the market.
Consult us, we are top iOS app development agency
We assist you in taking better decisions for your product
RipenApps offers a dedicated iOS app development consultancy service to solve complex problems into a robust solution. We diagnose your project requirements and present refined solutions. Feedbacks and Recommendations go parallel while working with us so that our clients get the best consultancy service. We always assist you with the latest and innovative solution required at any project point. From the start to the end of your project development cycle, we organize in-depth consultation sessions to build the best product together within a minimal timeframe and eliminate unnecessary operations.
Winning iOS Applications Powered by
Rich Tech-Stacks
Tech-fitness of the mobile apps makes it surefooted to rule the App Stores & RipenApps never settles for less. Our iOS app development & deployment process is entirely based upon the latest tools and technologies; hence, right from opting programming languages to App launch day, your app gets brilliantly developed, magnificently designed & stringently tested to make the world its follower.
Languages
Swift
Objective-C
X-Code
Platforms
iPhone App
iPad App
Mac App
iWatch App
SDK Integrations
Social Media
Google Analytics
Crashlytics
Google Maps
SMS Gateway
Payment Gateway
Service Integrations
Payment Gateway
Live & Video Streaming
Chat,Audio & Video Call
In-App Purchase
AR & VR Integration
Realm & Core Data Base
In App Notifications
Maps & Geofencing
Image & Video
Team
Composition
We have a dedicated team of iPhone app developers with years of experience building iOS applications. Their high-end solutions have contributed to deploying the desired growth and revenue to the businesses. Our teams are Led by Veterans and trained with Talent and experience in diverse industries.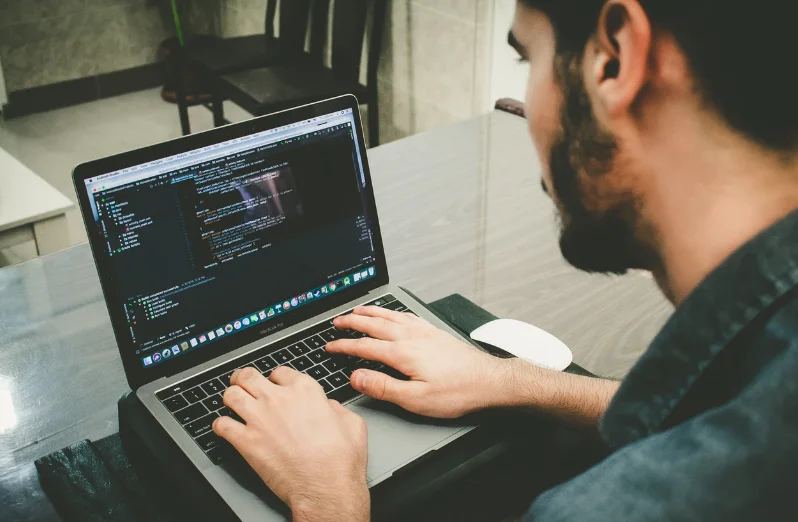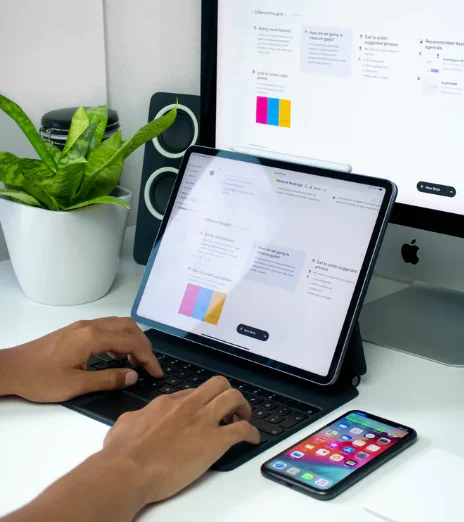 We have diverse Business
Engagement Models
We help startups & brands work elegantly in innovation through problem-solving skills & profitable business engagement models. Our engagement models are flexible. We put our clients and their business requirements on priority as the best iOS app development company India. You can consult and choose your desired business engagement model with us or discuss with us to customize the desired model.
Extended Team

We offer the Extended Team model to provide our client the flexibility to control the development team remotely where client can hire the unit remotely and pays only for the team but not for infrastructure under this is the cost-effective model.
Time & Material

We offer T&M model that is best suited for Agile projects and can use an hourly, weekly, or monthly rate for the amount of resources, materials or other expenses that were applied in the development process.
Fixed Budget

This model is best suited for small-scale projects with defined requisite. This follows a milestone-based roadmap; to be done under a fixed budget & all your operations and optimizing deliverables making them an expeditious affair.
We have contributed to every major industry with our Digital transformation expertise and fueled businesses to maximum growth and success
We aspire to become a global digital transformation company and deploy the latest technologies to every industry possible. Through our iPhone app development solutions, we are actively trying to build mobile apps for businesses so that they can use the power of digitalization to its full potential.
FAQs
In case, you aren't able to find your answer, do write to us through our contact page.
When you opt for iOS app development, you unlock a pool of benefits. These include:
Targeting a premium customer base

Great user experience

Robust data security

Higher return on investment
Validating an iOS app idea is important if you want to build a successful application. Here is how you can validate your idea:
Perform a thorough market research

Analyze your target audience

Analyze the existing app ideas like you

Build MVP and collect feedback

Validate and improvise your idea
The experts in the iOS industry will handle, discuss, and analyze your App idea. The assigned company will brainstorm on your idea. Business Analysts will convey your idea to the respective project manager and the iOS designers and developers. Then your idea is aligned with the possible and modern tech stacks for your project.
With RipenApps, there is an assurance of getting a winning app solution. When you work with RipenApps, you unlock the following:
Talented and experienced iOS app developers

Apps satisfy international standards

Transparent communication

Robust support system

Agile development process
The cost of an app depends upon the number of features or tweaks needed, timelines for iOS app development and experience of the team or company you are hiring. Depending upon these variables, iOS app development can cost you anywhere from few thousand dollars to even millions of dollars for an enterprise-wide fully customized one. It is always a good idea to ask the iOS app development agency for a quotation so that you can compare the different options you have with respect to cost and quality.
Choosing the best iPhone app developer can take a few matrices to be checked. You can check the experience of the mobile app developer or the company. You can check the past work done by the developer and the expertise that the iOS developer carries. Further, you can explore the social media page to analyze the creativity and working environment. Finally, you also must check the quality of knowledge the developers have by checking their website blogs section.
Award

& Recognition Corner

We RIPE great products that form great brands.
And Success & Smiles of these Brands RIPES US to surpass.

Award Room


Discuss Your Project

and Request for Proposal

Convert your idea into a digital product with top developers