Social Media
App Development Company
Partner with industry's leading social media app development company that has delivered top-notch social media apps. We offer world-class social media app development services. We use latest technologies that empower you to give next-gen social networking experience to users. Here, we have qualified social media app developers. Our team is brilliant at building your unique idea into feature-loaded and user-engaging social networking apps.
Top-Rated Social Media App Development Company That Builds Next-Gen Social Networking Apps
In the current digital age, social media applications have become the best medium. It allows people to stay connected all the time and do everything online. As consumers are increasingly indulging in social networking, dating, and online activities. The demand for more feature-powered and user-friendly social media apps is growing. Therefore, social media app development has become a future-proof app concept for businesses.
RipenApps is a prominent social media app development company. We specialize in creating feature-rich and intuitive social networking apps for all platforms. Our years of experience and excellence in social networking application development services allow you to leverage modern technologies. We incorporate industry trends so you can become a frontrunner in today's competitive market.
We are one of the best social media app development company in India, USA, UK, and UAE. Here, we have industry's most qualified and talented social media application developers. Our team excels in integrating innovative solutions like AI, ML, and AR/VR to build leading-edge social media apps. We focus on offering great user experience and enabling you to achieve your business goals.
Our Modern Social Networking App
Development Services Empower You To Lead At Front
At RipenApps, we craft eternal growth opportunities for our clients. Businesses, brands & entrepreneurs can reach their audience and engage with them for a prolific bond. We adopt a customer-centric approach. Our team utilizes the latest strategies & technologies to build a productive social networking mobility solution. Our developed social media apps help your business to leverage an extensive place in the market.
RipenApps is among the top social media app development firm. We have developed some of the best-performing and disruptive social media apps for diverse use cases. For delivering result-driven and superior social networking application development services, we have been recognized as a reliable social media app development agency in USA. This is due to our user-centric and technology-rich approach. It benefits both users and business owners altogether.

User-Friendly Features
The primary goal of social networking apps is to facilitate seamless communication. It should help people stay connected and share thoughts, opinions, ideas, and content in real-time. So to provide flexibility and smoothness, we focus on creating user-friendly interfaces and engaging features. We have the best social networking app developers. They are well-versed in making engaging and delightful features for users.

Intuitive Social Media Experience
Being an expert social networking app development company we know what today's users look for in social media applications. To make your app unique, we integrate high-end technologies and infuse intuitive design. It gives a personalized and engaging social media experience to your target customers. And eventually helps you generate positive results.

Deliver Responsive Solutions
We are among the best social media app development firm. We provide value-driven and future-ready social networking app development solutions to all business requirements. Here, we create and design highly responsive solutions. So, it gives consistent experience and performance across all devices and platforms. We ensure your app offers satisfactory customer expectations and aligning business services.

Stay Up-To-Date With Market Trends
Our developed social media apps come with great flexibility. It empowers you to stay competitive and market-ready. You can add the latest features and emerging trends to your social media applications quickly and easily. As a result, you can take an edge over the competition and achieve consistent business growth.

Help In Expanding User-Base
We actively look forward to fulfilling the needs of the current era and the user's demands. Therefore, we design our social media app development services keeping the user interest and business needs. Our social networking apps enable you to reach your target audience efficiently. We add custom features to help your brand expand your user base across the globe at large.

Open New Revenue Streams
RipenApps is a top-notch social media app development agency. We are the preferred choice for startups, entrepreneurs, and SMEs who aspire to establish their business ventures in the world of social media. We assist you open new revenue streams by delivering revenue-generating apps. Because we equip your app with incredible features and futuristic solutions.
Stellar Features
Of Our Apps
Give Incredible Social Media Experience
We have years of industry experience and proven expertise in developing a variety of social media apps. As an experienced social networking app development company in India. We know what features delight users and enable the business to drive value from user base.

Quick profile creation

Advanced search criteria

Real time messaging

Images, audio, video editing

Secure login and privacy controls

Google Map integration

Create and manage events

Why

RipenApps?

Because we build future-ready social networking apps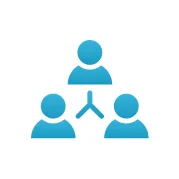 RipenApps is one of the top social networking app developers in UK, USA, and India for delivering a high range of successful social media apps. Here, we help you create your own social media app based on specific business requirements. And we let you achieve your goals smoothly. When you choose us as your partner for your social media app project, you get multiple advantages
Proven experience and expertise in developing social media apps for diverse use cases
User-centric and secure development approach that helps you meet user expectations
Integration of innovative technologies like AI, ML, AR/VR, and more
Full transparency, data security, continuous support, and maintenance
FAQs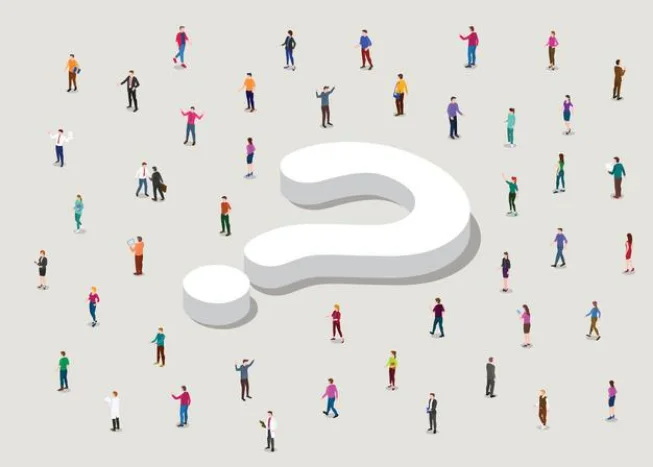 In case, you aren't able to find your answer, do write to us through our contact page.
Say Hi


Discuss a Project
These days nearly everybody needs to be engaged in public activity, making connections and friends. With social networking apps, life is a lot more simple. Being humans, we can rarely stay away from social communications. We use different social networking sites. It is only social media apps in entire mobile app categories that have the largest number of userbase. Whether it is Facebook, YouTube, WhatsApp, or Instagram, social media apps have the highest potential to gain billions of users. Hence, This never-ending and continually-growing demand of users for marking their social footfalls over the internet. It is giving rise to social media apps. As an experienced social media app developer in India, we know the future of this particular industry is growing.
The features rely upon the kind of social media application that you want to develop. A portion of the regularly observed elements is social media association.
Features include: Picking the famous platform, tweaking user profiles, followers, news, etc. And also notifications, security, backing and updates, and association of other social media platforms. The best way to determine the features of your app would be to take social media app development consulting from a professional company.
There is no precise knowledge of this inquiry on the grounds of costing of the social networking app development. The cost relies upon the app model, Features, third-party integrations, developer's ability, UI/UX level, server costs, and other factors. We advise you to have detailed project requirements and get a quote from us or a dedicated social media app development company.
It entirely depends on the project size. The timeline required for developing a full-fledged or MVP-level social media application relies on specific app requirements. It also includes other factors such as the number of features, and the experience level of the Developers & UX/UI Designers. However, on average, a basic or medium-level social media application development might take between 3-6 months.
RipenApps is a top social media app development firm in USA and also among the best social media app developers in India. Our solutions deliver the best social media apps for Android and iOS platforms. We offer total pre-sales support that incorporates conversations and meeting adjustments from app development specialists. Our post-sales support contains exhaustive app design updates, OS updates, features lists, and various integrations.
Award

& Recognition Corner

We RIPE great products that form great brands.
And Success & Smiles of these Brands RIPES US to surpass.

Award Room


Discuss Your Project

and Request for Proposal

Convert your idea into a digital product with top developers