Social Media
App Development
Powered diverse businesses with the richness of social networking application and have successfully raised the revenue bars of our associated partners with the feature-rich social networking apps, RipenApps is continually delivering excellence in this field with vast expertise and make your social media app popular with efficient dating and social networking app development solutions.
Provide Robust Connectivity through Tech-rich Social Networking App Development Services.
Social media applications become a captious utility of individuals today as it gives them various advantages over keeping them associated with their own and expert group. Using the force of broad going extended range social networking app development services that helps you grow your business organization, upgrade brand visibility, believability, hike conversion rate and ROI.
RipenApps is a prominent social media app development company; we offer unrivalled app solutions effectively and inventively for dating and social media. We have the capability of creating long-range social networking applications dependent on the bespoke requirements of companies.
At RipenApps, we make consistent social media apps that draw in your users and keep them engaged for quite a long time. We influence on normal social media platforms to bring brands and names nearer to their users. Our social media apps are developed strategically to accomplish your business objective to give a contented user-base.
Our social media app development services
influx with engaging features that brings the world together
At RipenApps, we craft eternal opportunities where businesses, brands & entrepreneurs can reach their audience and engage with them for a prolific bond. We adopt a customer-centric approach implemented by using the latest strategies & technologies to build a productive social networking mobility solution. Our developed social media apps help your business to leverage an extensive place in the market.

Flexible & Customer-centric Interface
To provide flexibility and smoothness while using our developed social media apps, we put users' requirements at the center of our planning and designs solutions that excels at their expectations. We are dedicated to making technology an easy-to-use perk for the users and thus we always craft an easy-to-use, eye-captivating, and simple interface carrying social networking app development solutions.

Provide long-range connectivity
We focus on developing social media solutions that have integrated with the prime features to provide businesses, vast connectivity. Our crafted solutions help businesses to connect their targeted audiences at wider aspects and help their customers to get updated with the latest updates in services and processes of the business.

Notifies instantly on latest updates
Our developed social media app solutions come with a brilliantly designed social feed that helps businesses to promote their latest happenings through a post. Through our developed social apps, businesses can notify their users of the new deals, information, and various updates and also can generate valuable feedback & review of the user for further enhancements in services, products of the process.

Delivers Responsiveness
Keeping brands & businesses' image at the core, our social networking app development services are designed in a way to provide responsiveness to them. We develop and design highly responsive solutions so that brands can understand the basic need of their customers and align their service line as per their customer demands.

Helps in multiplying user-base
Fulfilling the need of the current era and user's demand, our social media apps are designed in a way to dig the end requirement of users. Our app developers excel at developing feature-loaded solutions that help businesses to reach their target audiences and matches their need. This helps businesses generate a larger user base for their brand.

Access the door of massive revenue
Through smart integrated features, compelling designs, and agile operational quality, our deployed social media apps are built to hit the bull's eye. Our developed solutions help businesses to hit the exact pain point of the users and help them to generate massive ROI through the best and scalable app development solutions.
Prime Features that
gives you
Beamy Social Connectivity Experience
Making a social networking app successful requires rich features dependent on expectations of your users. We work with such features that add network and cooperation components inside the app and give users a consistent experience while using the app and can encounter the forefront availability.

Quick profile creation

Advanced search criteria

Real time messaging

Images, audio, video editing

Secure login and privacy controls

Google Map integration

Create and manage events

Why

RipenApps

connected Choice for social networking apps?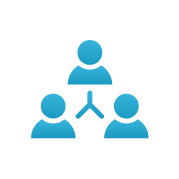 Our specialized skill is the thing that makes your social media app stand apart from the ocean of others in the stores. Suppose you are looking for building up a feature-rich custom social interaction application using an imaginative idea. We have the strength and expertise to make it productive in the homegrown just as worldwide market.
Render a robust social media app developed using advanced technology & methods
Hi-tech & cost-effective solution using open source development platforms
Expert in-app marketing to enhance brand awareness to make top among users.
Consistent & prompt support and efficient maintenance services
FAQs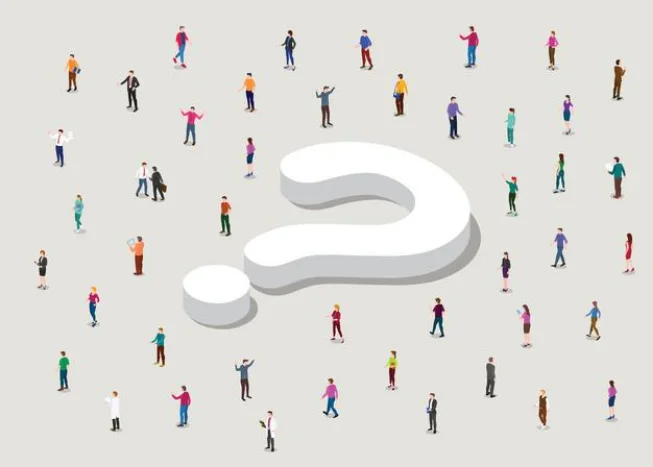 In case, you aren't able to find your answer, do write to us through our contact page.
Say Hi


Discuss a Project
Indeed, these days nearly everybody needs to be engaged with the public activity, making connections and friends. With social networking apps, life is a lot more simple as you can keep yourself associated with the world in any case assuming that it is an expert social network community.
Being human commonly, one will scarcely stay away from social media and different social networking sites, and this never-ending and continually-growing demand of users for marking their social foot-falls over the internet is giving rise to the social media app development services and the future of this particular industry is growing.
The features rely upon the sort of social media app you need to develop. A portion of the regularly observed elements is social media association.
Picking the famous platform, tweak user profile, constructing an organization of companions/followers, news and notifications, security, backing and updates, incorporation and association of social media.
There is no precise knowledge to this inquiry on the grounds that the costing of the social networking app development relies upon the Software Development Model, Features, third-party integrations, and the developer's ability, level of UI/UX, and server costs.
To get a detailed insight on the app development cost of social media apps, send us your business necessity & idea of the app and we'll assist you with the detailed knowledge.
There is no precise answer to this inquiry because the timeline requires for social media app development relies upon the kind of features and experience level of the Developers and UX/UI Designers.
RipenApps is a top social media mobile app development company that conveys the best social media apps for Android and iOS platforms. We offer total pre-sales support that incorporates conversations and meeting adjustments from app development specialists. Our post-sales support incorporates exhaustive app designs updates, OS updates, features lists, and various integrations.
Award

& Recognition Corner

We RIPE great products that form great brands.
And Success & Smiles of these Brands RIPES US to surpass.

Award Room


Get Your

App Idea Developed

Let's Craft the Awesomeness Together , Wish to proceed, let us know a little about you as handshake..