Blog Buster
An Exclusively crafted online Blogosphere designed for your smartphone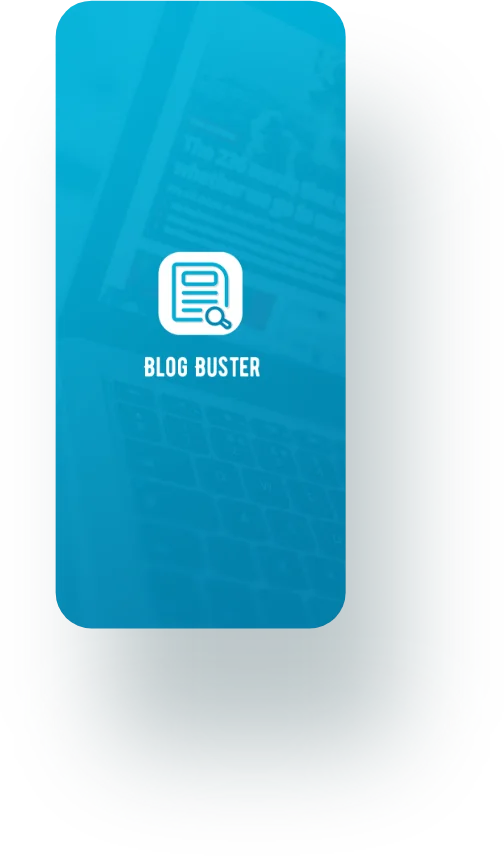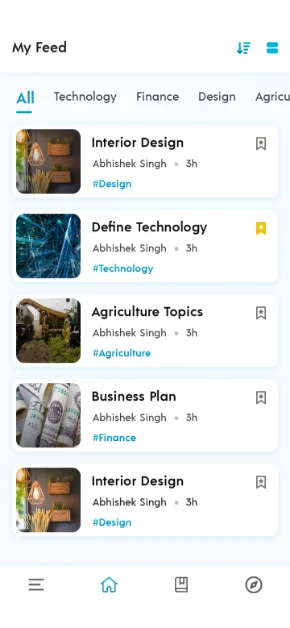 Blog Buster mobile app is the blogosphere loaded with countless blog posts and ensures to keep readers updated with the industry-wise information and content. App's main aim is to deliver the readables most effectively, so the reader doesn't have to waste their time searching different industries' website. Industry-wise search makes the readers more convenient to find blogs in every niche—a well-designed feed section to provide blog notification.
Problem
Many news & media apps have already grabbed a vast market of sharing news & blogs. To be on top of competitors & give an enormous source of blogs, we have to focus on the functionality, and the uniqueness in terms of UI of the app and our team brings the out of box ideas for maintaining its essence.
Solutions
Our team have gathered all the insights and applied our versatile approach. End of the results are mesmerizing; the App turned out amazing after development with eye-captivating UI/UX & fluent feature-rich lists. Our team comprehensive knowledge and robust technologies across all industry have incepted Blog-Buster ready to boost your omniscience.
Blog-Buster
Features
Supercilious feature integration with the mind-blowing development approach makes Blog-Buster a hub of industry-wise blogs.

Free/Subscription- based sign-up

Social Feed

Rich Blog Categories

Admin Board

Search Option
Design
Process
We were briefed to focus on crafting the eye-captivating UI/UX. A lot of user research had been conducted by RipenApps' designing team which helped us in understanding the users' prerequisite quickly and directed us in the path of conveying the alluring application.
Feedbacks & Testing
Problem & Concept
Wireframing
Wireframing

We invest 40% of total promised time in poduct research & wire-framing to layout the structure & architecture of the product.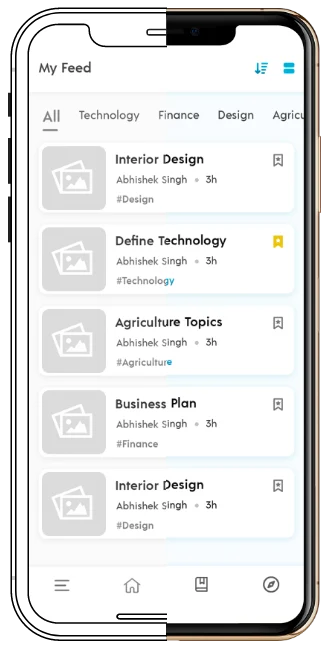 UI Designing
We invest ample efforts on UI designing to provide radiance in wireframes & make the product alive with vibrancy in cooperating customers feedback.
A research-led brainstorming, enhanced UI/UX & brainy approach development makes blog-buster a million readers choice.
User Journey
Detailed Screens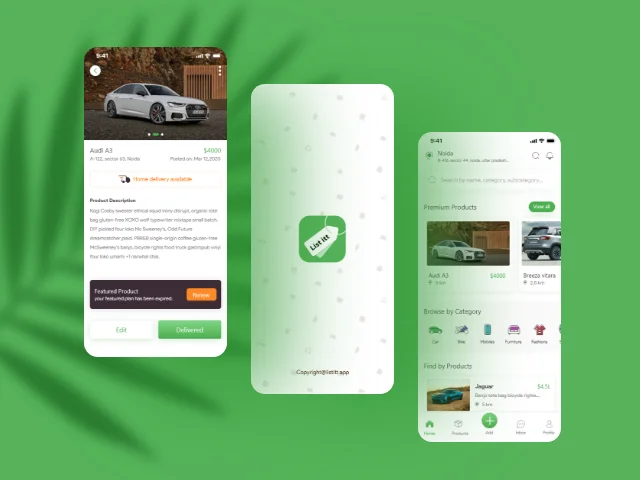 ListItt
A perfect & fastest-growing online marketplace to buy & sell goods locally.
Case Study