Cross Platform App
Development Company
RipenApps is an award-winning Cross Platform app development company that has recorded 145+ feature-packed & higher ROI grabbing Hybrid apps. We deploy highly responsive cross-platform apps with optimal perfectionism that improve user experience & increase brand visibility. RipenApps' skilled team of mobile app developers hold mastery in building creative, high-performing, & robust Cross Platform (Hybrid) app solutions that sustain massive traffic & ROI to every business.
We deliver Cross Platform app solutions that runs on every device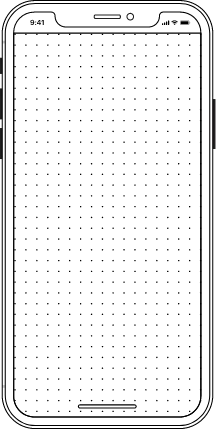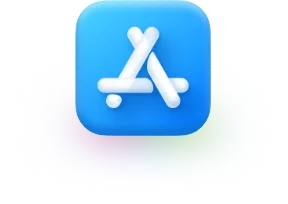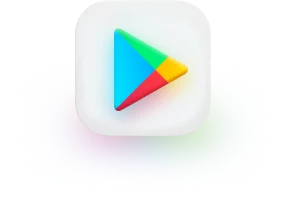 Our cross platform app development
solutions are inspired by trending technologies
RipenApps is the best choice to leverage the benefits of hybrid app development solutions to power multi-platform compatibility to your business. RipenApps is an experienced hybrid app development company that always stays tuned with the latest technology in the tech market. Our labs with the R&D team includes every new approach in the app development practice. Being a renowned cross-platform app development company in the global indexes, we always deliver the Best Hybrid app solutions that match utmost quality standards. When choosing the best hybrid technology, our hybrid app developers can quickly identify from a pool of React Native, Xamarin, Cordova, Flutter, and PhoneGap to best suit your business requirements.
500+
Apps Deployed on Stores
Unlock Agile Cross Platform App
Development approach and embed it in your application
Every step of the hybrid mobile app development process is strategized and executed to maximise value to the customer and their users. Thus we start by breaking the app development sequence into different tasks. These tasks are then again divided into subtasks; each performed simultaneously after being assigned to our team.

App Requirement Analysis
Every mind-blowing business idea gets a splendid team of business analysts at us. Our business analysts will decode every specific need of the target audience, business objectives, end-goals and future up-gradation plans.

App Architecture Designing
Once the analysis is done, and customers get a clear picture of their requirements. We first develop wireframes & prototypes that are based on the exact specification of business requirements and defines user-journey. Our team will work on the application architecture and finalize the database design to complete the app architecture designing.

Application Development
At RipenApps, we follow the Agile development approach while bifurcating the projects into sprints & to ensure that everything is aligned with the project expectations & our continuous developer-customer interaction and inter-team interactions lead to good collaborations and better results.

Quality Assurance & App Deployment
Our sharp-eyed quality analysts follow rigorous testing and QA to pluck out bugs, illogical UI elements and ensure a seamless user journey so that we deliver the bug-less hybrid app solutions and make it live for their users. Additionally, we provide post-launch support & maintenance to deploy assurance of long-term support.
Swish Fintech
A smart digital solution to track the progress of a child at school.
Case Study
eGurukul 2.0
A Digital Gurukul to aid PG Medical Entrance Exams Preparation.
Case Study
Henchens
Bringing thousands of flavours at one platform to change the way India eats.
Case Study
Our cross platform app development
services lets you lead the app market
Every business seeks a digital solution that provides a multiplatform view & massive ROI cost-effectively. But when it comes to mobile app development, there are not any one-size-fits-all approaches that should be followed. One can either develop a native app, a web-based mobile app or perform cross-platform app development. Out of these options, hybrid mobile apps development is the most preferred one. That is because hybrid mobile app development is associated with various benefits, and RipenApps holds masters in each.

Smooth Integration
Our hybrid app developers remain aligned with the latest trends & technologies and consistently deliver an outstanding blend of technicality & excellence. This seamless integration powers apps to work flawlessly with various devices like iPhone, Android, Desktop, Laptop & others to provide a great user experience.

Maximum Code-Reusability
Hybrid app development frameworks come with various benefits where single code can be reused for multiple platforms. Our developers perform cross-platform app development processes using a single code base with maximum code reuse between supported platforms & create an incredible experience.

Platform-specific Features
To provide maximum features and an intuitive user experience, RipenApps efficiently performs Cross-platform app development. The developed apps leverage touch, gesture and native look and feel that takes advantage of platform-specific features.

Easy Maintainable
Due to the maximum number of benefits, hybrid app development is easy maintainable as well. As cross-platform, apps are easy to maintain & deploy changes when an application is running across the platforms; RipenApps is the only place to ensure that apps perform brilliantly daily.
Hybrid frameworks
to furnish winning products
Our Tech-Table is adorned with the latest & handpicked Hybrid app development tools & frameworks & our hybrid app developers skilled with personage, blended to power the world with feature-rich & progressive hybrid app solutions.
Languages
React Native
Flutter
Ionic
Xamarin
PhoneGap
Platform
Android Apps
iOS Apps
SDK Integrations
Social Media
Google Analytics
Crashlytics
Google Maps
SMS Gateway
Payment Gateway
Service Integrations
Chat, Audio & Video Call
Live & Video Streaming
In App Notifications
AR & VR Integration
Realm & Core Data Base
In-App Purchase
Image & Video Processing
Team
Composition
Backed with the adept unit of Hybrid App Developers who craft Quality Native-like Hybrid Apps.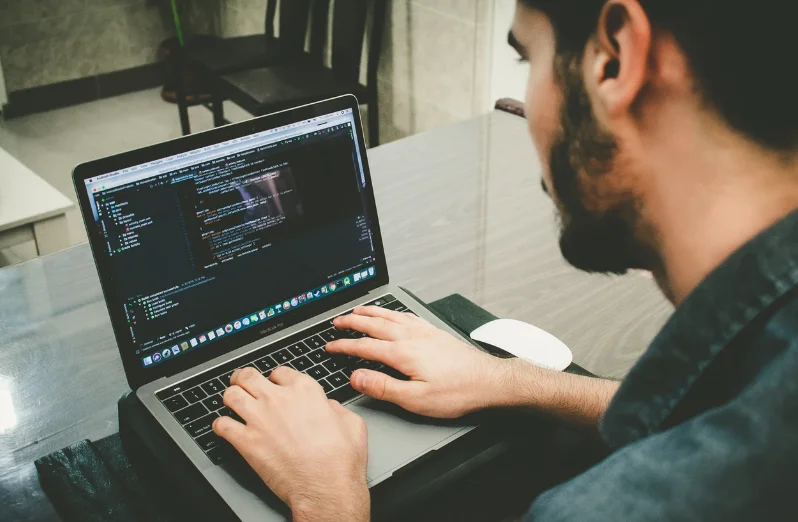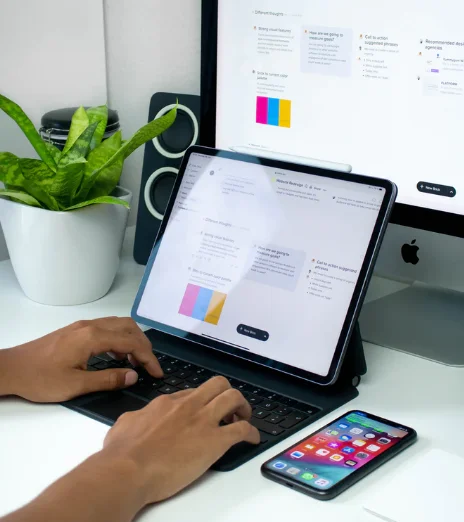 Rishabh Saxena
Team Lead-Android
Rishabh Deshwal
Team Lead-iOS
Vinod Singh
Team Lead-Backed
Business
Engagement Models
We help startups & brands work elegantly in mobile product innovation through problem-solving skills & profitable business engagement models.
Extended Team

We offer the Extended Team model to provide our client the flexibility to control the development team remotely where client can hire the unit remotely and pays only for the team but not for infrastructure under this is the cost-effective model.
Time & Material

We offer T&M model that is best suited for Agile projects and can use an hourly, weekly, or monthly rate for the amount of resources, materials or other expenses that were applied in the development process.
Fixed Budget

This model is best suited for small-scale projects with defined requisite. This follows a milestone-based roadmap; to be done under a fixed budget & all your operations and optimizing deliverables making them an expeditious affair.
Reliable cross platform app development solutions for diverse industries
Owning the skills in nurturing every business solution to its digital demand and deploy fantabulous products to various industries & enhancing their perceptibility in the market, thousands of SMBs & enterprises have chosen us as their top hybrid app development hands.
FAQs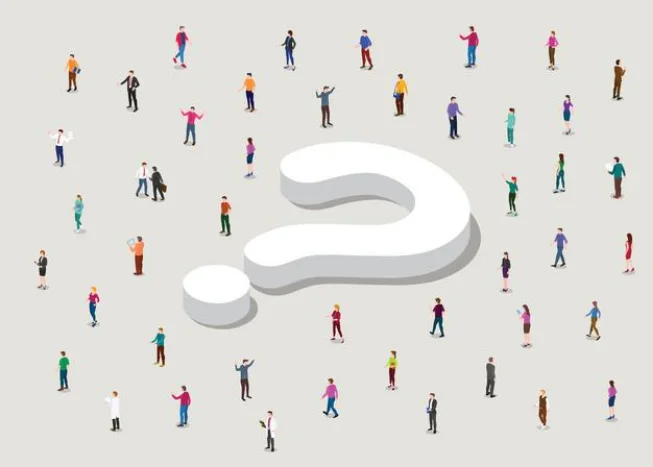 In case, you aren't able to find your answer, do write to us through our contact page.
Say Hi


Discuss a Project
To ensure data security, we use some latest and highly efficient tools such as mobile device management (MDM), encryption, remote wipe, etc. We harness the latest security advancements by Apple and Google too, to protect iOS apps and Android apps respectively.
Yes, the apps we develop support features of iOS and Android devices. You can avail of the latest and complex hardware features of iOS and Android devices from our Hybrid app development services.
Yes, our hybrid app developers can port an app from an outdated hybrid app code developed in old technologies. They can upgrade it to the latest ones like React Native, Flutter, Xamarin, and more.
Yes, you can have both versions but it would be dependable on your target audience of your specific industry.
We are the leading hybrid mobile app development company with the team to talented hybrid mobile app developers whose goal lies in serving you for the long-term by establishing a positive business relationship. We assure you of the best and most reliable hybrid app support and maintenance services.
Yes, Hybrid apps are very budget-friendly; they save about 30% of the cost compared to native apps. And also, developing hybrid apps can reduce the extra baggage of developing two application for android and iOS platform. As cross-platform app development the cost also depends upon features, number of platforms, team of app developers, designers and other resources. Being a Hybrid Application Development Company we are open to discuss the cost.
Award

& Recognition Corner

We RIPE great products that form great brands.
And Success & Smiles of these Brands RIPES US to surpass.

Award Room


Get Your

App Idea Developed

Let's Craft the Awesomeness Together , Wish to proceed, let us know a little about you as handshake..