Flutter App
Development Company
RipenApps felicitate users by crafting engaging iOS & Android apps with the native performance & feel using the best of Flutter app development. We are the top flutter app development company with various successes in delivering products using flutter app development services. With a skilled team of flutter app developers, we are always ready to render compelling & spontaneous iOS and Android apps. Take your business on the top of the trend with the power of next-gen flutter mobile apps with us.
Harness the cognition of Flutter to make your app faster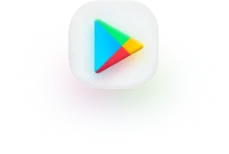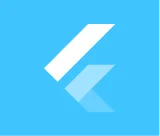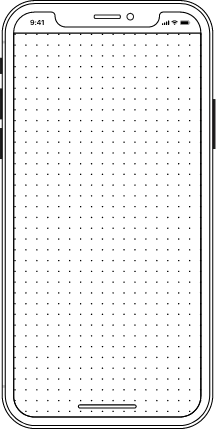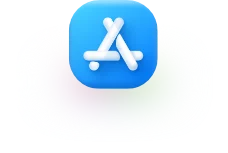 Partner with RipenApps to leverage
the power of Flutter app development
We know how much it is essential & beneficial to present your brand before the end-user in a unique manner. Visualizing brands at various platforms brilliantly always gives an extension to businesses. Flutter app development is the way to give your brand an exclusive and multiplatform view.
To give Flutter & native replica benefits, RipenApps has a team of talented flutter app developers who hold a tight grip on Flutter's tech stack. Thus, we yield feature-rich Flutter SDK and the aesthetically rich designed app powered by an expressive, flexible UI and robust architecture.
Being a top flutter app development company in USA, India we are passionately focused on developing cross-platform mobile apps with rich & fluid user experience and assure our end-user about beautiful and functionally rich mobile apps.
500+
Apps Deployed on Stores
Clutch the Flutter App development services'
benefits to power your brand with an exclusive visibility
When it comes to innovation, the realm of the technological world always has something new to offer. Backed by Google, Flutter is an expressive, flexible, and revolutionary framework to develop the next-generation Android & iOS with a single codebase in record time. Flutter application development is the trendsetter technical move to provide the business a native-like digital look & feel across various platforms through an application solution. Flutter enables mobile apps operable across multiple devices like mobile, laptop, desktop, TV, or smart wearables. It has bags full of benefits, thus our Flutter app development experts love to build an app using this mind-blowing framework.

Single-code base awesomeness
Flutter is the app developer's top choice, as developers love to pick flutter to build the application because of its awesomeness. Flutter takes the need for developers to write different codes for multiple platforms like Android and iOS because it gives accessibility of code reusability.

Easy integration & Fast App development
This mind-blowing framework allows codebase integration with existing code or an app that eliminates the long process of re-engineering the whole app development cycle for a single change; with easy integration, Flutter gives hot-reload features in real-time that helps developers to save time, cost, and effort during the flutter app development process.

Native Performance & Fluent experience
Due to its multiplatform app development accessibility, Flutter mobile app development gives a native look & feel, and its single-codebase benefit enables the app to render native performance. Along with the native feel, its flexible and straightforward layouts give flutter app developers an area to develop the fast & fluent experience giving app.

Future ready & trend-setter
Flutter supports the Dart programming language, which is trendy and projected as the market's future. Dart supports multi-platform coding as the same code runs on multiple platforms, i.e., mobile, web & desktop, across various operating systems, iOS & Android.

Material Design & Cupertino
Cross-platform native apps get new meaning from Flutter with a widget library made of Cupertino (Apple) and Material Design (Google). With the use of extensible widgets of Flutter, our app developers can build highly engaging and responsive applications for Android and iOS.
Swish Fintech
A smart digital solution to track the progress of a child at school.
Case Study
eGurukul 2.0
A Digital Gurukul to aid PG Medical Entrance Exams Preparation.
Case Study
Henchens
Bringing thousands of flavours at one platform to change the way India eats.
Case Study
Flutter app development approach that
gives your business a product with native experience
When there is a way to develop a digital solution that gives your business a multi-platform & unique availability across multiple devices, then your app idea should never be restricted to only mobile phones or any single device. At, RipenApps, our Flutter app developers have the expertise in building platform-independent experience using an agile Flutter app development process.

Flutter App Consultation
Flutter app development has gained vast popularity since it came into the picture, and this framework has achieved limelight due to its state & use-cases. RipenApp is the top flutter app development agency that can take your business at the top right from app idea consultation. We help businesses validate their app idea and allow them to choose the right framework for their product.

Robust App Development
Our Flutter mobile app development services are experts to help you build multi-platform accessibility. We are the best at performing the agile app development process, thus we find the best product-market fit and develop, design, test, and launch flutter apps for multiplatform.

App Migration & Up gradation
We also help you to migrate your Android and iOS app development using Flutter's capabilities. Our app developers are capable and versatile and take your existing app across diverse platforms and operating systems. We are the Flutter app development company that the world trusts for the best apps.
Flutter
Tech-Stack
Flutter will undoubtedly change the app development industry's cross-platform app with its abilities to emblazon customization and assist the app development process through its rich tech-stack.
Languages
JavaScript
TypeScript
Platform
Android Apps
iOS Apps
SDK Integrations
Social Media
Google Analytics
Crashlytics
Google Maps
SMS Gateway
Payment Gateway
Service Integrations
Payment Gateway
Live & Video Streaming
Chat, Audio & Video Call
AR & VR Integration
Realm & Core Data Base
In App Notifications
Maps & Geofencing
Image & Video Processing
In App Purchase
Team
Composition
Led by Veterans, Trained by Talent, Our Flutter App Developers is creating Wonders under Ninjas.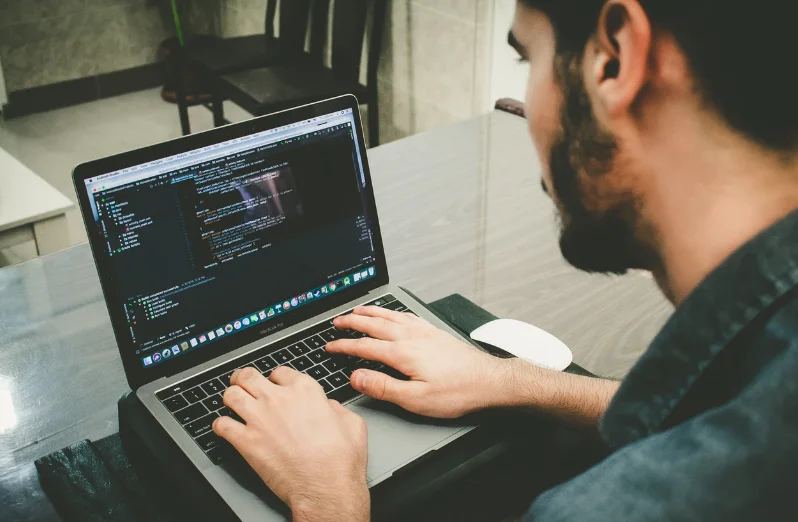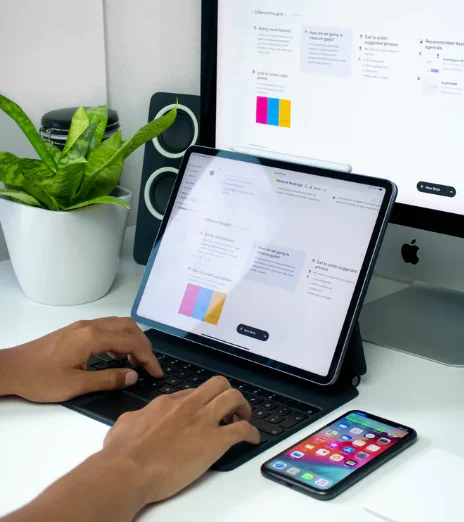 Business
Engagement Models
We help startups & brands work elegantly in mobile product innovation through problem-solving skills & profitable business engagement models.
Extended Team

We offer the Extended Team model to provide our client the flexibility to control the development team remotely where client can hire the unit remotely and pays only for the team but not for infrastructure under this is the cost-effective model.
Time & Material

We offer T&M model that is best suited for Agile projects and can use an hourly, weekly, or monthly rate for the amount of resources, materials or other expenses that were applied in the development process.
Fixed Budget

This model is best suited for small-scale projects with defined requisite. This follows a milestone-based roadmap; to be done under a fixed budget & all your operations and optimizing deliverables making them an expeditious affair.
Our Flutter app development services ranging across diverse industry verticals
Plunge into the universe of Flutter and let your industry experience the wealth of Flutter app development to multiply ROI.
FAQs
In case, you aren't able to find your answer, do write to us through our contact page.
Google's framework Flutter is used for creating Android and iOS apps, just as for making applications for Google Fuchsia.
Flutter App development cost depends on various factors such as the development platform, App categories, App complexity, developer's rate, and several features you need to incorporate your app with. Our business consultants are open to furnish all your app development cost related queries. Just drop a mail.
Indeed, RipenApps gives flawless maintenance and support after the flutter app development cycle.
Flutter is not just a framework but a software development kit (SDK). The tools required to build apps are available with the kit and hence enables faster development with minimum third-party integrations.
Dart, the language used by flutter app development is more user-friendly than Java or Swift, so app developers find it easier to pick.
Flutter layout is simple and intuitive, with each part rendered as a widget. Designing intuitive and rich UI/UX is easier, faster and flexible.
Features like hot reload, native rendering, in-built plugins and single codebase decreases time-to-market.
When you develop native apps, they can run only on the platform for which they have been developed, say Android or iOS. When you develop an app with Flutter app development, it can run on any platform. So, with single app development effort you get an app that can be used on multiple platforms and on devices of all screen sizes.
Award

& Recognition Corner

We RIPE great products that form great brands.
And Success & Smiles of these Brands RIPES US to surpass.

Award Room


Discuss Your Project

and Request for Proposal

Convert your idea into a digital product with top developers