Hire Dedicated
App Developers
Join hands with the pool of talents and hand over your app idea to the most experienced, expert and reliable team of mobile app developers. At RipenApps, our professional team of web & mobile app developers delivered projects for 500+ clients, leveraging world-class code quality and agile development best practices. With vast years of experience in building mobile apps, our certified mobile app developers provide feature-rich and functional mobile applications to multi-level businesses and diverse industries.
We Will Drive Your Success
Meter Up Hire Our Dedicated App Developers
Adorned with the skills of aptness, allegiance, & aliveness, RipenApps helps to scale-up companies ranging from startups, mid-size business to large enterprises enact their intact business goals by providing highly talented tech ninjas- including mobile app developers, UI/UX designers, quality analysts as a dedicated resources. We heed the route, which lends our customer a lined up array of variety; hence, whether you are looking to hire a dedicated app developer on hourly, monthly or weekly basis, we provide geeks to fit your specific project needs.
Our competent mobile app development team offers extensive, cost-effective & win-win mobility solutions with the blend of industries best practices & technological excellence for the core business. Let your mobile app portray your brand picture via joining hands with the leading mobile app development company, RipenApps.
Our designated cost-effective & flexible hiring model gives our customer a competency that they can directly communicate with the dedicated app developers, can oversee the entire process & progress and can assign work directly to them.
Hire Dedicated Mobile App Developers to Boost Up your Mobile App Development Process
Hire Android
App Developers
RipenApps powers the capabilities to make an app a hot seller app on Google Play Store. We offer expert Android app developers to extend your venture's potential on high. Whether it is developing a new Android app or migrate legacy apps to the Android ecosystem, we provide access to a pool of talent Android developers, when & where required. Our extensive android app development services include updated, integrated & flawless apps that are highly functional & feature-packed to suit your venture need.
Our Android App Development Services included:
Android App Development in Java

Android SmartWatch App Development
Android App Development in Kotlin

Android App Support & Maintenance
Hire iPhone
App Developers
Leverage the power of iOS & make your app, App Store's most demanding app with RipenApps only. To give the wings to your app idea, our hire iPhone app developers is the best suitable model as it gives the best value for money. Our iPhone app developers are proficient in Swift & objective C so that our end customer can pick out of multiple choices in technology with respect to their product need.
Our iPhone App Development Services lined-up with:
iPhone App Development in Swift

iWatch App Development
iPhone App Development in Objective C

iPhone App Maintenance & Support
Hire
Web Developers
To make your web app a building fire app in this internet pervasive era, RipenApps opens the door for multi-level business to hire web app developers. Our web developers use the perfect blend of technologies including PHP, Web 2.0, HTML, Joomla, WordPress, Drupal, Magento & expertise of database languages such as MySQL, HTML, CSS, JavaScript, PHP Code, & develop the terrific & bespoke web apps.
Our wide range of Web Development Services included:
PHP Web Development

NodeJS Web Development
CMS Development

AngularJS Web Development
Hire
UI/UX Developers
UI & UX designing is the key covering shell that gives a presentable outfit to developed solution & creativity comes with a passion that our UI UX designers prove at every single touch. Hire our passionate & creative UI/UX Designers to develop innovative user interface designs to the hype user experience. We at RipenApps offer requisites solutions to our valuable customers and ensure that at every level of app development the end-user remains at the core consideration. Receive sophisticated graphics, logo designs that bring ahead the prominent user interfaces & enrich the user experience.
Our bags full of creativity allinged up with:
Conceptualization & Branding

High-Fidelity Wireframes
Prototyping

UI/UX Designing
Why We
Are
At RipenApps, innovations get ripened, and excellent mobile Apps get developed. We mix logics with our brainy-codes in a structural & expert way to deliver commendable results that create enormous value. All in all, we believe that a great code blended with the right approach creates a fantabulous product
We have
4+
Years of Experience With Experts
Successfully
500+
Projects Delivered
Experts
150+
Team members
Swish Fintech
A smart digital solution to track the progress of a child at school.
Case Study
eGurukul 2.0
A Digital Gurukul to aid PG Medical Entrance Exams Preparation.
Case Study
Henchens
Bringing thousands of flavours at one platform to change the way India eats.
Case Study
Hire our Talented Team of Mobile App Developers
that Possesses Vast Expertise in App Development Tech-stacks
RipenApps offers a talented pool of mobile app developers with a proven record of success working on multiple mobile app development technologies. Our team of expert mobile app developers will bridge the talent gap in your project, ensuring streamlined operations and cost-effective delivery.
Languages
Swift
Objective-C
X-Code
Java
Kotlin
Android Studio
Platform
iOS Applications
Android Applications
SDK Integrations
Social Media
Google Analytics
Crashlytics
Google Maps
SMS Gateway
Payment Gateway
Service Integrations
Payment Gateway
Live & Video Streaming
Chat, Audio & Video Call
AR & VR Integration
Realm & Core Data Base
In App Notifications
Maps & Geofencing
Image & Video Processing
In App Purchase
Powering Industries with impeccable mobile innovation
We digitalized thousands of businesses across Diverse domains and elevated every Industry with the excellency of mobile apps
FAQs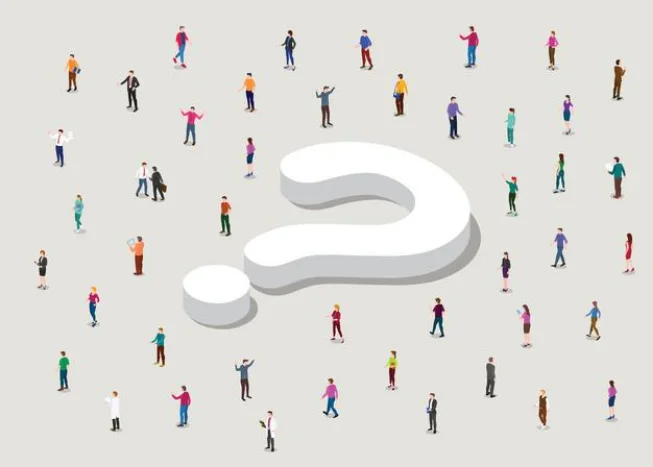 In case, you aren't able to find your answer, do write to us through our contact page.
Say Hi


Discuss a Project
Well, determining the hiring cost for mobile app developers depends on some major factors. Various criteria are defined to measure the right cost for an app developer. It's safe to say that when you hire a mobile app developer, there are 4 main factors to consider:
Price

Quality

Type of app

Location of the developer

If you are looking to hire dedicated app developers or an app development company, you can picture the above factors by talking to us.
To hire the perfect and dedicated app developers for your project, you need to do some tasks as great things take time and effort. To find app developers you will enjoy working with require at least these steps:
Do a profound research

Check their experience

Be clear about your business goals

Use set criteria to judge each candidate

Don't forget about the communication part
It's not necessary always that hiring a technical guy needs technical capabilities in yourself too. Being completely clueless about how to hire the right app developers for your project is normal. Consider these steps to minimize your risk of finding non-required candidates:
Run hackathons, coding or aptitude tests to check developers' skillset

Consider simulator-based hiring

Check employee-referred candidates
Outsourcing mobile app development has long emerged as the top choice for businesses across industries. RipenApps provides a reliable and easy process of hiring professional app developers. Feel free to submit your request, and our top experts will contact you shortly.
Award

& Recognition Corner

We RIPE great products that form great brands.
And Success & Smiles of these Brands RIPES US to surpass.

Award Room


Get Your

App Idea Developed

Let's Craft the Awesomeness Together , Wish to proceed, let us know a little about you as handshake..