Taxi-booking
App Development Services
Marvellously deploying hundreds of Taxi-booking app development solutions, RipenApps is the leading Taxi-booking App development company that transforms your taxi business app idea into a fantastic reality and expands it with complete automation, from taxi bookings & payments to the total number of drivers and taxis and report generations.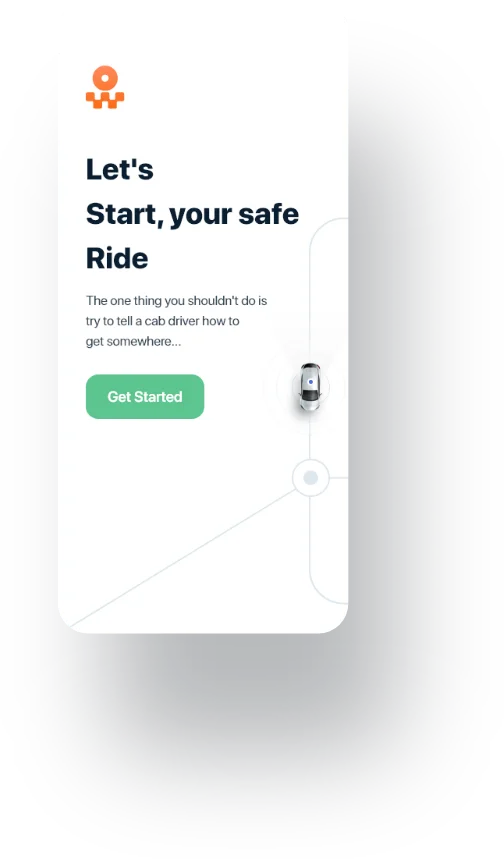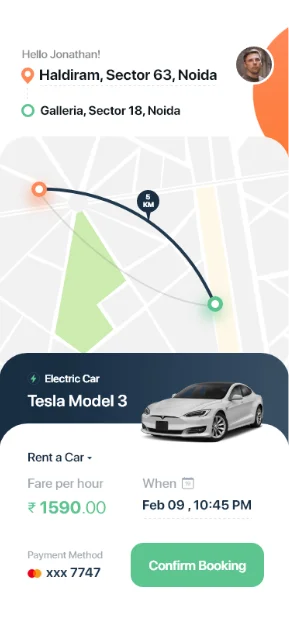 Our Fast & Feasible Taxi-Booking App Development Services Solve the World's Problem
Ride-sharing or Taxi businesses have opened the door of convincing to the realm and the era has seen a considerable inclination towards taxi/cab services. Technology has complimented this inclination of taxi-booking services, and taxi-booking apps came into the picture. Uber opened the floodgates of the much-needed taxi industry with the mobile taxi app. With the drastic shift in consumer need that values convenience, taxi app development is the perfect solution to avail smartphone users with a comprehensive cab booking app. It almost feels as if users have access to taxis within the realms of their fingertips.
RipenApps is the leading Taxi-booking app development company with rich expertise and vast experience in designing, developing & deploying feature-rich, and highly innovative taxi-booking app development solutions to the taxi/cab business.
Armed with a team of experienced Uber app developers or taxi app developers, we can build an app like Uber for you that includes dedicated driver and rider apps along with an admin panel (desktop panel). We have already launched more than 50Uber-like taxi app solution, or we can say apps like Uber.
Aiding Taxi-businesses with Innovative
Taxi-booking app development services
From optimizing the present cab-booking process to improving the efficiency and lowering the cost of on-demand taxi-booking services, our taxi-booking app development services introduce innovation and new methods of disruption for a hassle-free & robust taxi-booking realm. We build your application, the new dimension for the innovative ride industry.

Integrate Multiple Payment Gateways
Holding excellence in integrating payment gateways, we assure reliability as our taxi-booking app developers go the extra mile to perform selected payment gateways integrations. Whether you want to integrate Stripe, Uber's Braintree, the very popular PayPal, or any other payment gateway of choice, the integration is completely robust and supervised.

Scalable and Robust
Our developed solutions have recorded various successes in several users & drivers. With the right choice of feature list and the trendy technologies, we craft a solution that marks excellence. With the perfect tech stack and expertise, we deliver taxi-booking solutions which give real-time and great user experience because our developed solutions are scalable & robust.

Various support options
We keep our client's brand image at priority and thus, we provide them various support options built into their application. To help our clients with developing a taxi-booking application, we integrate various support options because at all times, the application must support drivers and customers or there is a risk of losing them. Likewise, clients, we are also scared of losing our customer's market value.

Market-Ready Solutions
Adopting agile app development methodology, we simplify the process and assure that our completed & deployed solution is ready to go with the market trend as there will be no room left for further delays. Modifications and customizations are the user's nature-based phenomena and providing white-label taxi booking solutions which users rely on are what we excel at.

Multi-platform Accessibility
Keeping our client's target audience in limelight, we develop your apps to be multi-platform and compatible with different screen sizes. Our developed solutions are attractive for both Android and Apple users because we hold excellency in developing apps for iOS, Android, and Cross platforms. No matter which platform your customers are on, we will get you on it.

Push notifications mechanism
Keeping your user altered with the latest happening inside your services is a smart move of keeping them hooked on your app. We integrate well-timed push notifications into your applications. You can take benefits of the push notifications functionality to send messages to your customers regarding new features, services or tweaks launch in your application.
Prime Features that
gives you
Instant Taxi-booking Experience
Put your business skills in the right direction, grow your business, and raise operational efficiency while our software solution takes cares of the dispatches and bookings. Being a top taxi-booking app development service providers, we craft feature-packed, smarter solution for smart travellers.
Passenger App

Real-time Tracking

Multiple Payments

Ride Selection

Real-time vehicle tracking

Flexible billing and
payment options

Schedule advance bookings

Pay via in-app currency

View booking history
Driver App

Accept/Deny customer
booking requests

Push notifications

In-app call and chat
with customers

Live map navigation

View reviews and ratings

Automated fare calculation

View trip routes
Admin Panel

View/Manage drivers

Manage cab availability
and scheduling

View trip routes

Manage rate card
and surge prices

Admin Dashboard

Monitor Performance

Admin Reports

Set Fares & Tariffs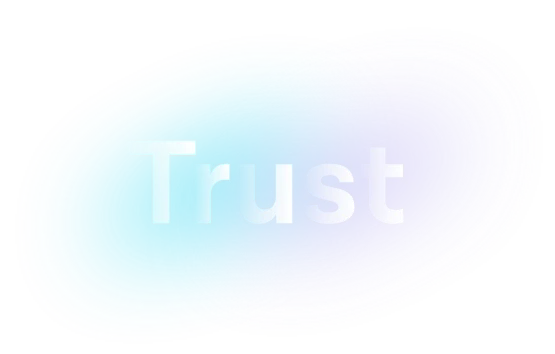 Our
Work

Why

RipenApps

is your fastest Choice for Taxi-booking solutions?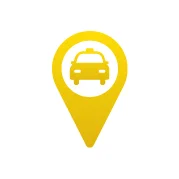 We commit ourselves to provide a refined ride to the end-user. The perks are our success-driven working style, our sky-rocketing growth strategies and the zealous minds that have helped us maintain the industry's highest recorded return client rate. Our other perks shall be...
Great Users Experience for exciting customers
Great Users Experience for exciting customers
Trending & prolific technology stacks to do wonders
Contented Client lists that boost us to deliver best
FAQs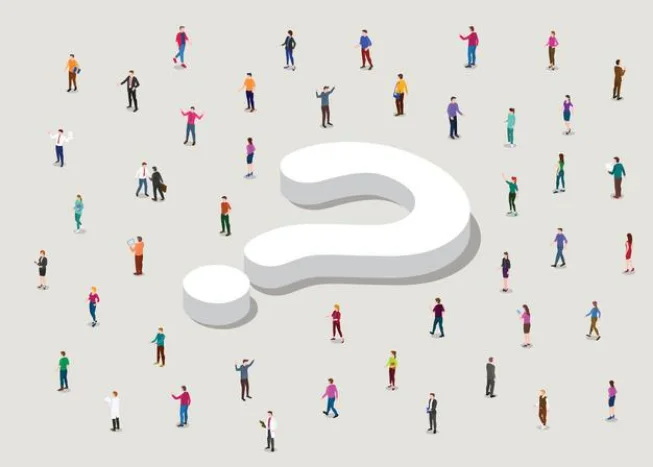 In case, you aren't able to find your answer, do write to us through our contact page.
Say Hi


Discuss a Project
To provide a taxi-booking app like Uber, it takes vast mobile app development & designing experience along with expertise in the trendy technology stack. Being a top taxi-booking app development agency we carry all of these. At RipenApps, we go with the trend, and developing an app like Uber is what we are experts at. Although, we gather clients' requirements and develop solutions as per their choice but developing an app like Uber is a perk and we have developed various apps like Uber.
RipenApps develops at the most cost-effective and competitive price. Developing a taxi-booking app requires various aspects like resource, technology, business modal, and third-party integrations. We work as per mutual collaboration and provide transparency to our clients of choosing what they are up to add in their application. The taxi booking app development cost depends on the features, complexities, and effort. To gain a detailed insight on mobile app development costs, you should have a consultation with our business head. Book a free consultation right now.
RipenApps assures success because there is talent sitting under one roof. We have a team of industry experts who never settles less than delivering success. Our taxi app developers can build desirable features and functionality that you want in an app like Uber.
Our developers are carrying technical plus industrial insight hence they implement the proposed feature or functions and mention the appropriate plugins or frameworks brilliantly.
Well, great designs allure the most! No bragging! But at RipenApps, it is our design that made our clients win great favors from their customers. We never sacrifice the user experience of the apps developed in our lab.
There are more than 500 applications in Android and iOS, and UX is one of the most significant reasons to stand out in the market. We understand that without great design and UI/UX, the app will suffer from a lack of users and popularity.
So hire taxi app developers at RipenApps who will create an aesthetic app that is simultaneously a joy to use.
We adopt the lean app development methodology in which we assure on-time delivery and we don't only say this but our clients speak about our punctuality. We adopt an agile app development process and also work to develop the MVP of the app. To know the complete app development approach, you should say HI! To our business strategists and get the complete insight of how we perform the reliable and scalable uber-like taxi booking app development solution.
Award

& Recognition Corner

We RIPE great products that form great brands.
And Success & Smiles of these Brands RIPES US to surpass.

Award Room


Discuss Your Project

and Request for Proposal

Convert your idea into a digital product with top developers