Canada is one of the markets registering robust adoption of mobile apps. 78% of Canadians use 1–9 mobile apps daily, as per the Simpli Digital Trends report. Keeping track of the tremendous success of mobile app ventures, more entrepreneurs in Canada are looking forward to building their own applications. However, it is not easy to find the right mobile app development company in Canada.
In order to make entrepreneurs work easy, we analyzed 100's of mobile app development companies in Toronto (the capital of Canada) and came up with a list of the top 10 companies.
1. RipenApps Technologies
RipenApps, one of the leading and trusted digital transformation partners, is a renowned mobile app development company in Toronto, Canada. The company has been building applications for nearly a decade, and their extraordinary dedication to their work has delivered a 100% client satisfaction rate. RipenApps Technologies aims to deliver an "innovative digital transformation solution that is highly relevant to brands and startups in the digital world."
With nearly 1000 applications in their portfolio, you can bring any complex requirements to the company, and they will deliver you an industry-leading application.
Website Link: https://ripenapps.com/
2. API Dots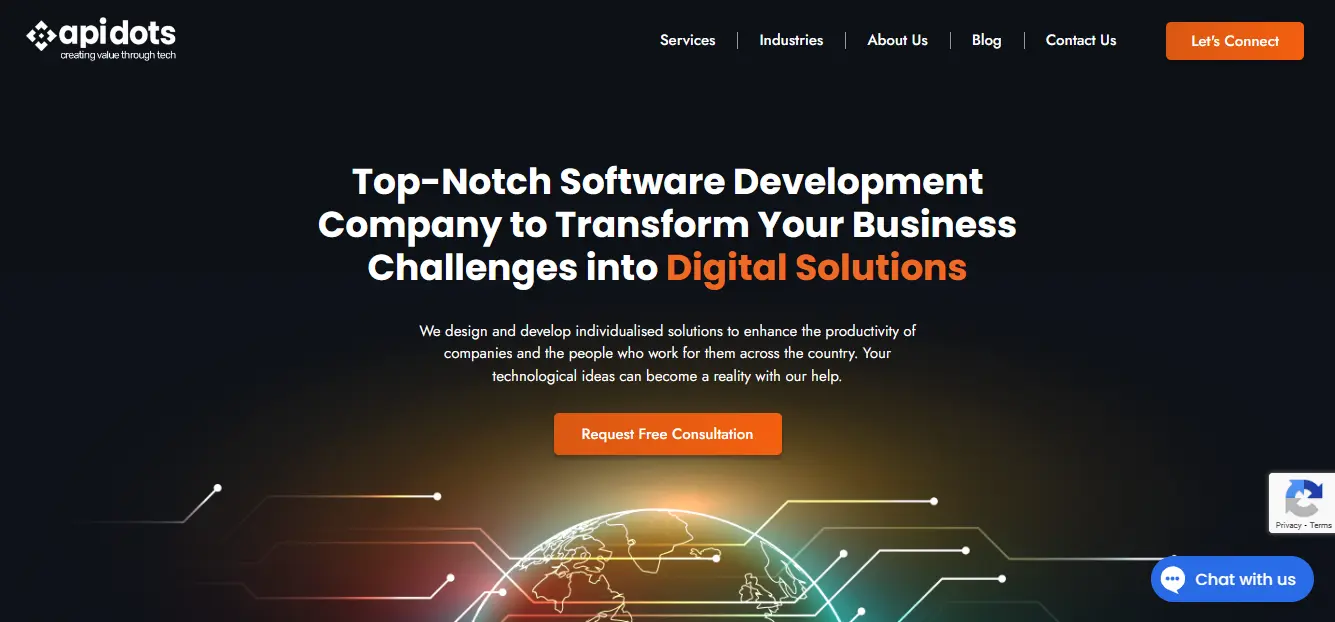 Apidots is one of the most popular mobile app development companies in Toronto, Canada. The original website of the company has a minimal design, showcasing that they are more focused on keeping things simple and effective. Their mobile app development process ensures that their experts are taking time to understand the unique business requirements.
All the strategies built for a project are fully optimized for the business they are working for. Further, the client testimonials have a positive review, showcasing their expertise in the app development domain for startups and large enterprises. From iPhone to Android app development and AR/VR to IoT app development, if you are looking for a mobile app development company in Toronto, Canada, then they can provide you with effective services.
Website Link: https://apidots.com/
3. Clearbridge Mobile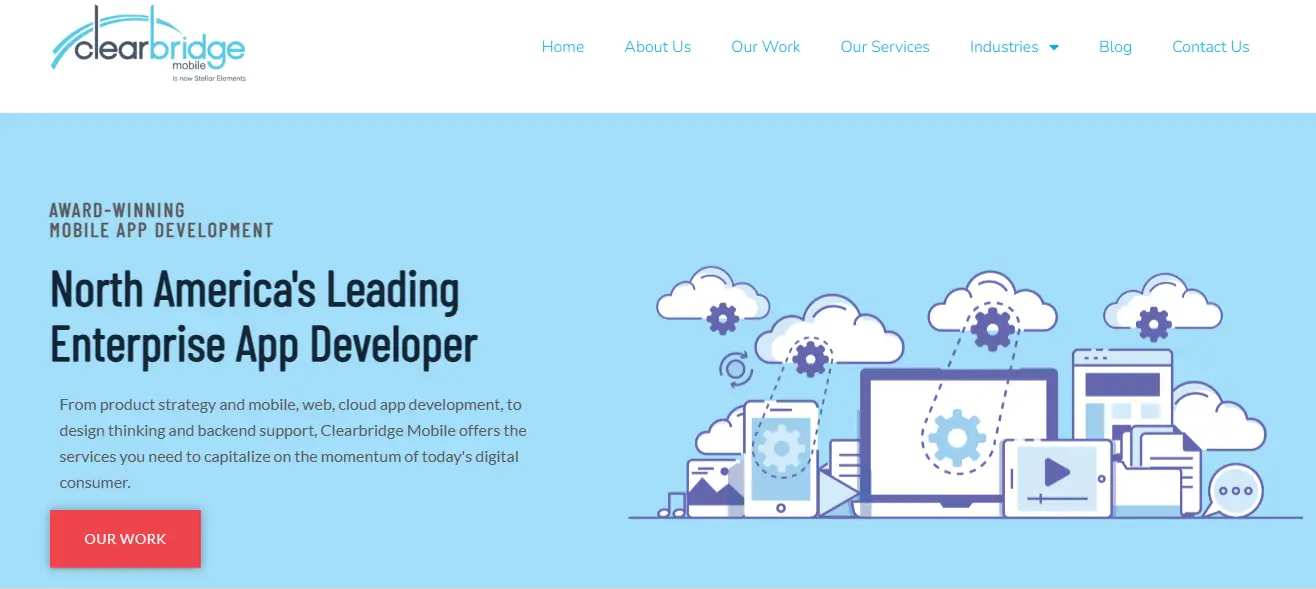 Clearbridge Mobile is North America's leading mobile app development company, offering diverse development services in the Toronto, Canada, region. The company focuses on combining deep industry insights to help businesses scale. Their product strategy focuses on defining business outcomes, performing extensive user research, and building products according to modern user requirements. Whether you are opting for native iOS or Android app development, you can contact Clearbridge Mobile to discuss your project requirements. Talking about the portfolio of the company, the company has delivered 250 mobile apps, deploying excellent user experiences and enhancing business capabilities.
Website Link: https://clearbridgemobile.com/
4. The App Labb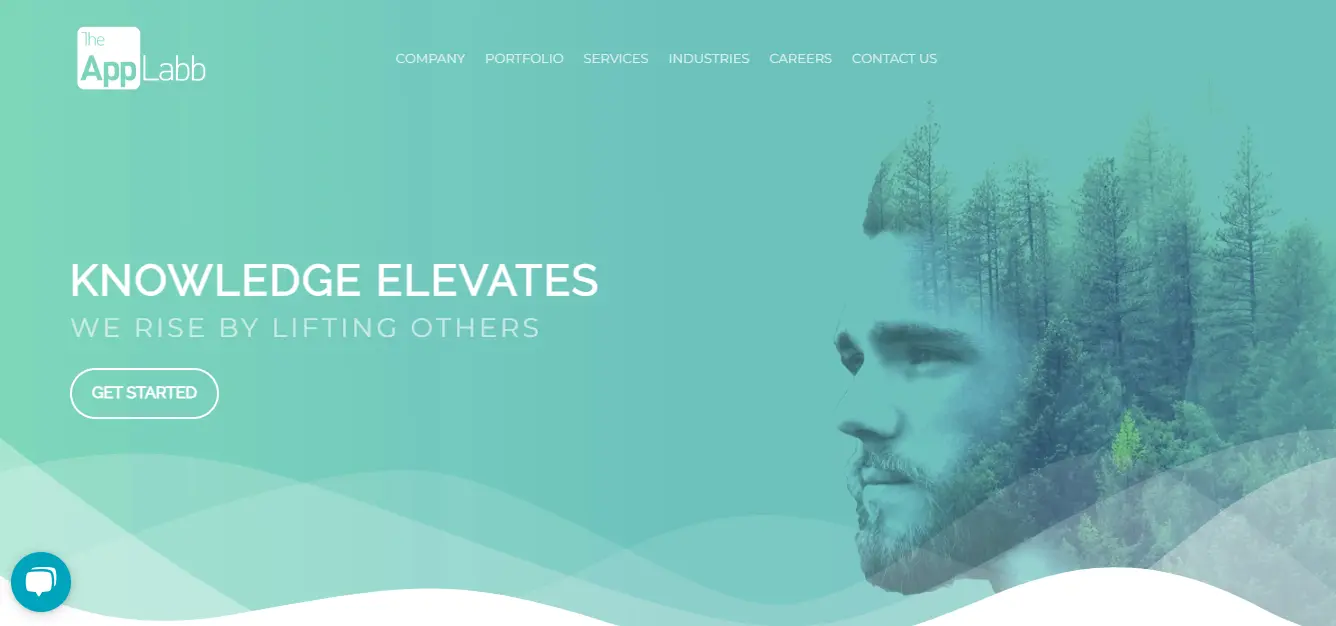 The App Labb is one of the unique mobile app development companies in Toronto, Canada. They offer full custom app development services, starting with the processing right from the building strategy to the maintenance of the application. In the strategy phase, the company focuses on discovering, brainstorming, researching the idea, and building a creative app strategy. The strategy phase follows the design, development, testing, and maintenance phases.
Further, talking about the client's projects, The App Labb has built applications for multiple industries: AI, enterprise, on-demand, retail, healthcare, and transportation. Finally, the client testimonials of the company are very positive, as one of the clients, Just Buro, wrote, "We couldn't have made a better choice inviting The App Labb's team to join us on our start-up journey. If you want to hire The App Labb, head to their contact page.
Website Link: https://theapplabb.com/

5. Mind Sea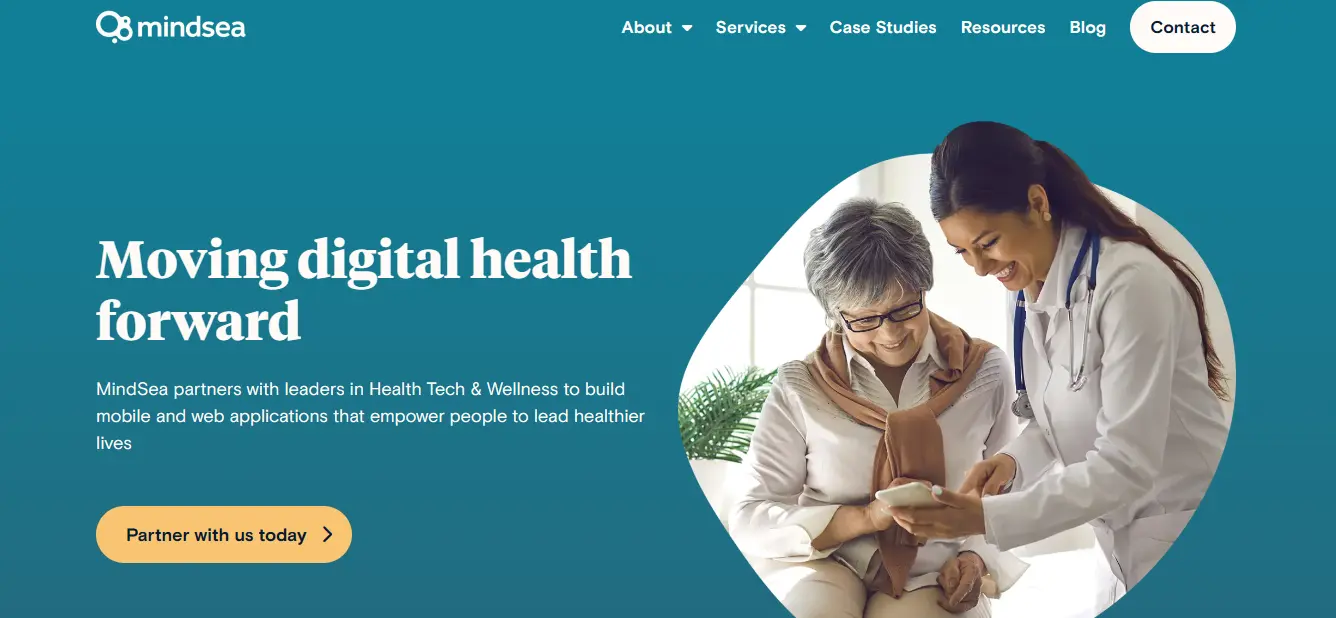 Since the healthcare app development market is increasing at an exponential rate, if you have a healthcare app idea, Mind Sea is the top mobile app development company for you in Toronto, Canada. The company has impacted 10 million lives through their app development expertise, and the number is growing day by day.
Mind Sea has built some robust applications in the health care industry, like Halterix, that evaluate and share patients' exercise data with practitioners through a smartwatch. Furthermore, the clients' testimonials of the company showcase their good client satisfaction rate and strong expertise.
Website Link: https://mindsea.com/
6. Vog App Developers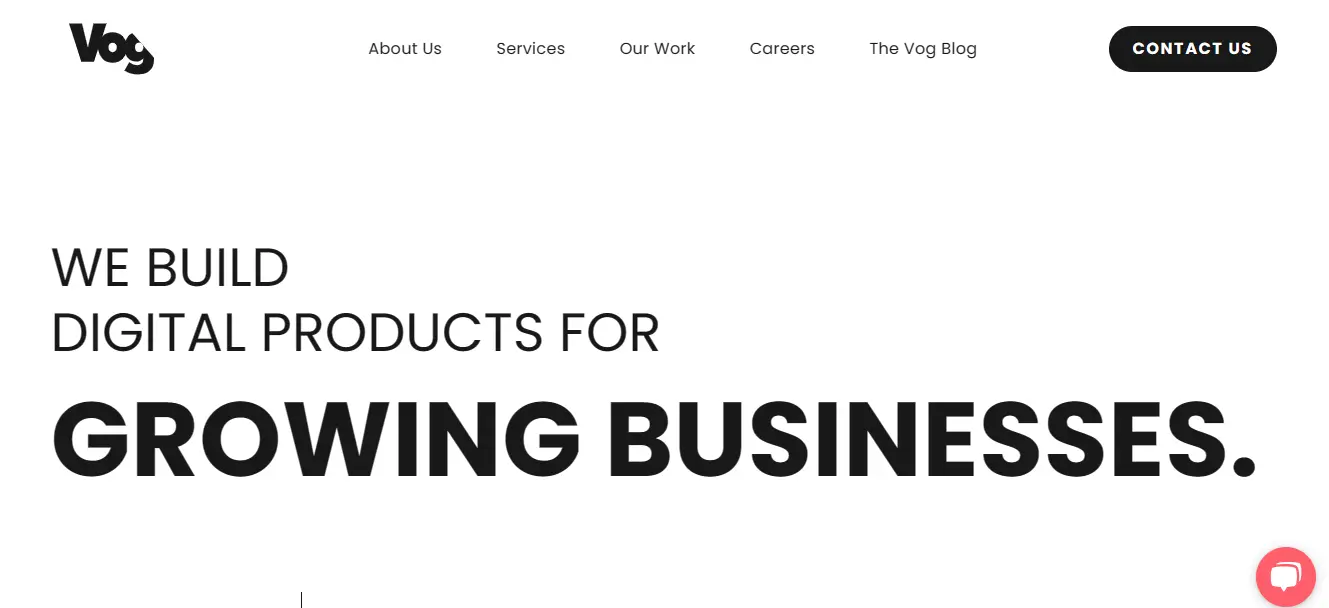 If you are searching for a mobile app development company in Toronto, Canada, and your goal is to find a creative and artistic partner, then Vog App Developer is for you. The company ranks in the top 3 Canadian app developers with 10+ years of experience and hands-on experience on 400+ projects. All the applications are built in-house at Vog App Developers, ensuring the best quality products for their clients. Client testimonials of the company show a high level of client satisfaction, where most of the clients suggest excellent working and communication by the team.
Website Link: https://vogappdevelopers.com/

7. Symbility Solutions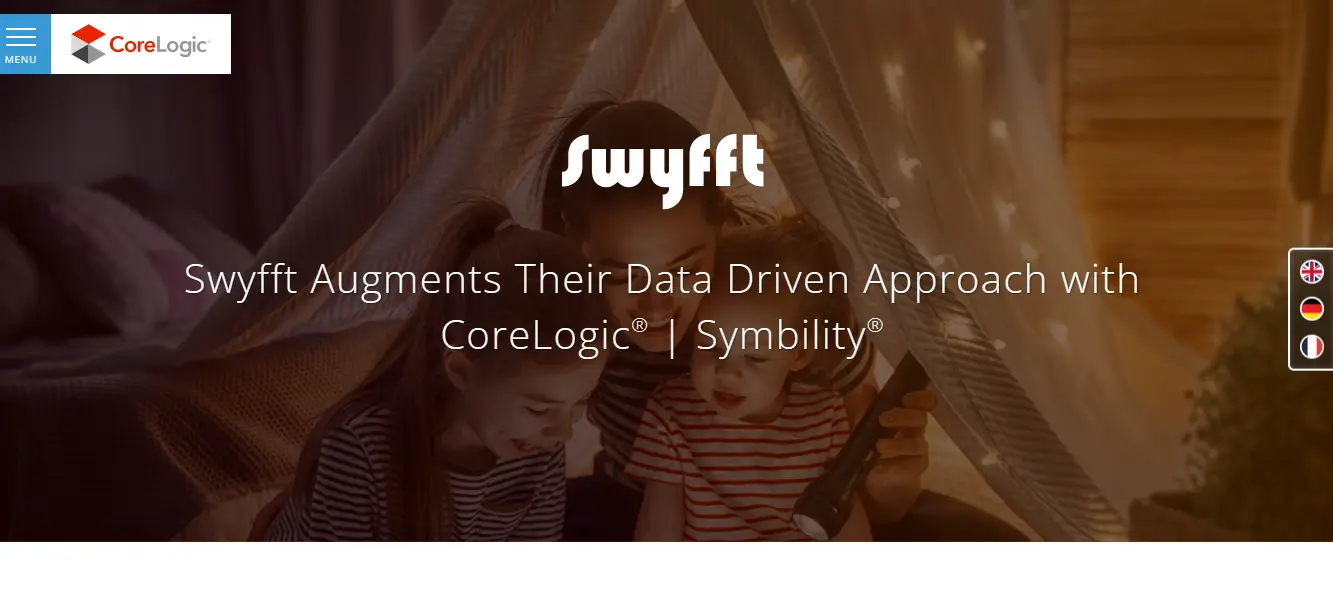 Symbility Solutions is a leading mobile app development company if your aim is to build a fintech or insurance application. The company also offers several of its own products. Going further, the company's case studies present detailed information about how they are embedding data-driven and advanced solutions for their clients. If you are a business looking for a top mobile app development company in Toronto, Canada, then Symbility Solutions can be a great option. However, the team of the company is expert at building digital insurance solutions, to be specific.
Website Link: https://www.symbilitysolutions.com/
8. Guarana Technologies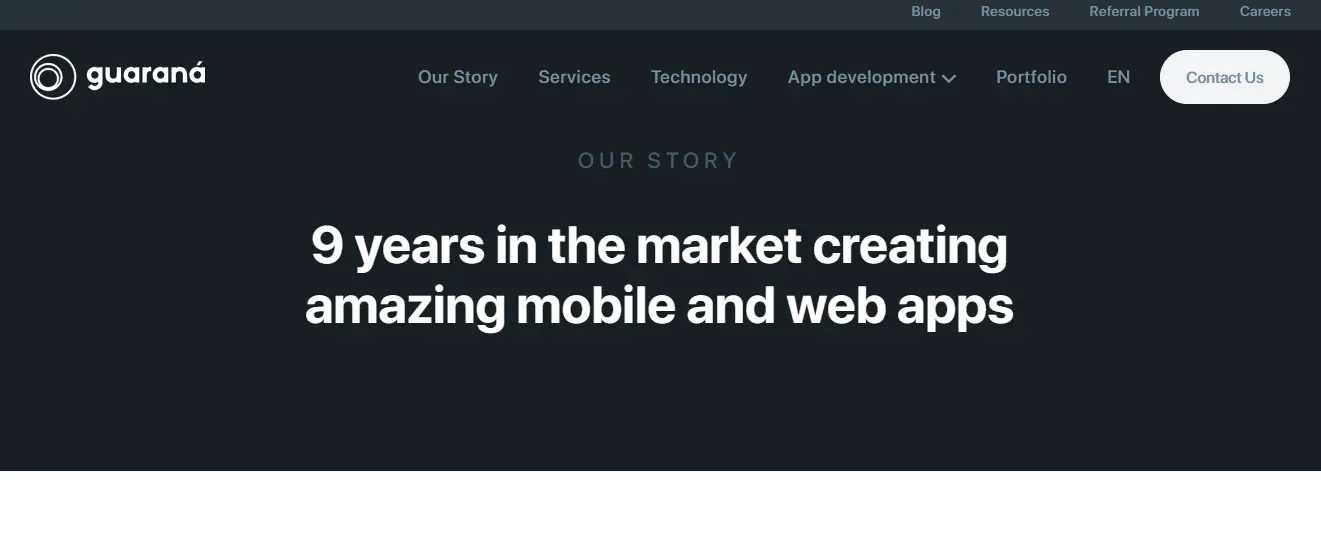 As an established mobile app development agency, Guarana Technologies' mission is to democratize app development and technology. The company addresses that "startups and established businesses often struggle to create mobile applications that are scalable, efficient, and technically innovative."
This is where the company steps in to build the perfect cost-effective solution for them. Guarana Technologies is one of the top mobile and web app developers in Toronto and Montreal. The team has 9 years of total experience in the field, and the client testimonials say it all.
Website Link: https://guarana-technologies.com/
Read More: Top 10 Mobile App Development Companies in Dallas, USA
9. Arc10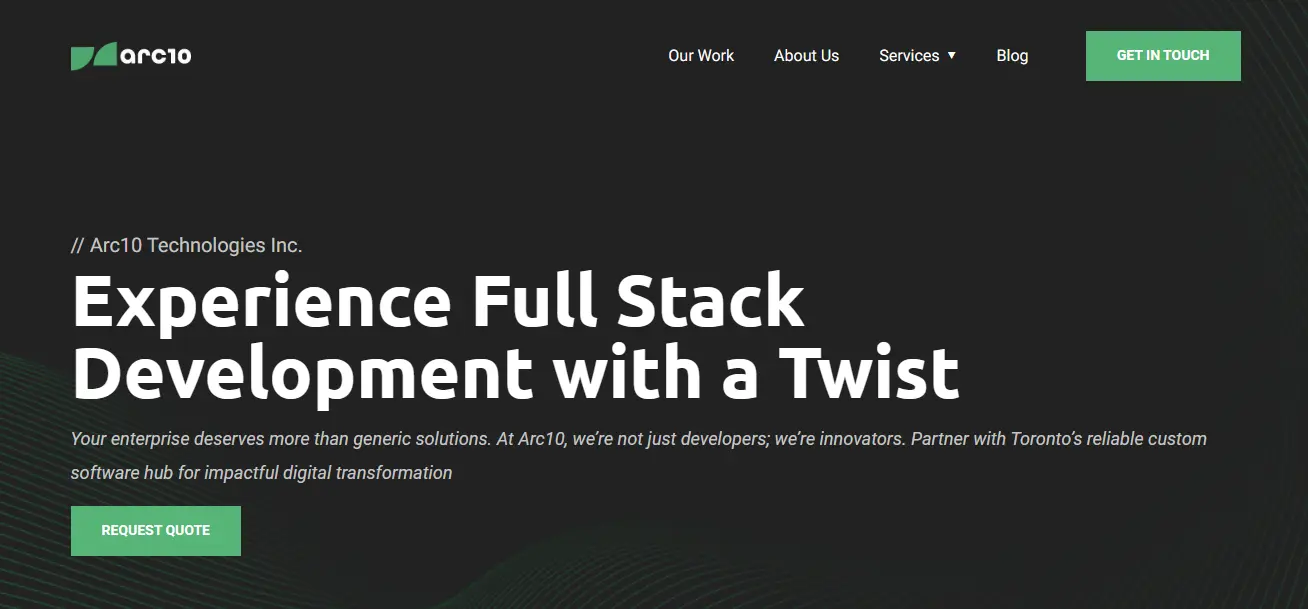 Are you looking for full-stack development in Toronto? Then we have an excellent suggestion for you, Arc10. The company offers more than just developers because its main aim is to innovate the client's product. Clients' testimonials suggested that they want to hire Arc10 for future projects, demonstrating the excellent expertise of the team. Whether you are a startup or an established enterprise, you must check out ARC10 for your mobile app development requirements in Toronto, Canada.
Website Link: https://arc10.io/
10. App Scoop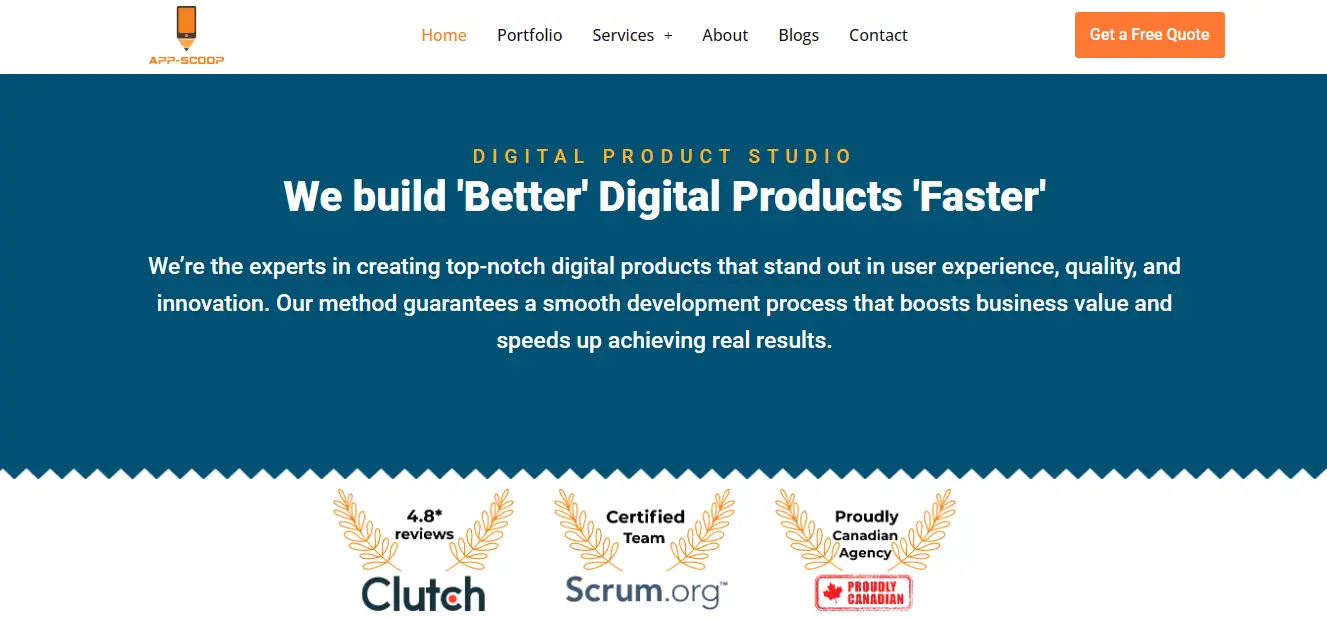 App Scoop is a well-known mobile app development company in Toronto, Canada. Their aim is to build digital products that are better than the competition. And help businesses gain a competitive edge in the market. The company has been identified by the leading publication media because of their 100% client satisfaction rate. Right from product strategy to marketing and adoption, you get the full mobile app development lifecycle.
Website Link: https://app-scoop.com/
Ending words
All the above-mentioned companies have vast experience in the mobile app development domain. The experts in the companies have built robust solutions for startups and established enterprises, helping them digitalize. Whatever company you shortlist, you can visit their website and schedule a consultation call. So what are you waiting for, it is the right time to kickstart your mobile app development project. Connect with us to discuss your Project.
Contact Us