Apple has just released its final version of iOS 13 which introduces a bag full of new features & updates that includes a bold new look, significant updates to the apps you use every day, new ways to help you protect your privacy, and improvements across the entire system that make your iPhone even faster and more delightful to use. The latest update iOS 13 is currently rolling out, and it is available on both over the air in the setting app, and by plugging your device into iTunes for a wired update. 
The brand new iOS 13 is designed to give your iPhone a whole new look. And take it to a whole new level.
 iOS 13 is compatible for- iPhone XS , iPhone XS Max, iPhone XR , iPhone X , iPhone 8 , iPhone 8 Plus, iPhone 7, iPhone 7 Plus, iPhone 6s, iPhone 6s Plus, iPhone SE , iPod Touch (7th generation) 
And the new iPhone 11, iPhone 11 Pro, and iPhone 11 Max will also run iOS 13 (it will be preinstalled).
New Features available with iOS 13 
The whole band new features of iOS 13 that give a marvelous look & feel to iPhones… 
Dark Mode (iOS now lives in the dark)
The most awaited feature "Dark Mode" has been enabled now with the launch of new iOS 13. Dark mode introduces a dramatic new look for iPhone. The new feature is thoughtfully designed to give the user an eye-clearance view in which it makes every element on the screen easier on the user's eyes and seamlessly integrated throughout the system. And it's straightforward to turn out on from Control Center or set to turn on at night automatically. 
Photos & Camera (A new beautiful feel)
Another new update in iOS 13 is in Photos & Camera that would be loved by the Apple lovers because this new update will give a new look and feel to the users. Apart from all the incredible existing features, this new update in iOS 13 related to photos and camera is working like the cherry on the cake.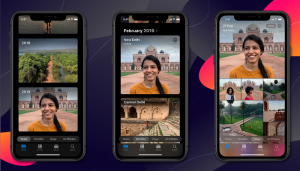 Portrait Lighting Control


Create the look you want by changing the intensity of light in Portrait Lighting
High‑Key Mono


A beautiful monochromatic effect to your Portrait mode photos.

All‑New Photos Tab


New curated view of your best moments from every day, month, and year.

Redesigned Editing


Tools let you control any adjustment or filter so you can fine‑tune your photos.

Powerful Video Editing
E

very tool and effect you use on your photos can be used on videos, including rotate, crop, and auto-enhance.
Privacy & Security (Now added more security)
An extraordinary new feature is developer's capacity to work in a Sign in with Apple option into their apps, much like you can right now do to sign in to services with Google or Facebook.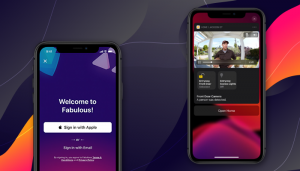 At the point when built-in, regardless of whether you're using a service just because, you'll have the option to affirm your ID with Face ID or Touch ID to sign in with another account utilizing only your Apple credentials. 
The winning feature here is the choice whether to share your email address with the app – you can choose no, and Apple will make a special irregular email address doled out to you to cover it. It's decidedly security disapproved, and incredible news for you. 
Maps 
Apple Maps VS Google Maps was the matter of battle till now, but, It is great to see it show signs of improvement of Maps in iOS 13. Apple guaranteed its vehicles had traveled 4,000,000 miles to gather better street, landscape, and building information.
You will likewise get things like top picks and accumulations to gathering courses and often utilized hunts, while Lookaround is an Apple rendition of Google's Street View. 
Siri's Renovation 
iOS 13 is come up with the newly, advanced, and renovated "Siri" where you can have a new voice commanding experience. Siri has a unique voice using advanced neural text-to-speech technology.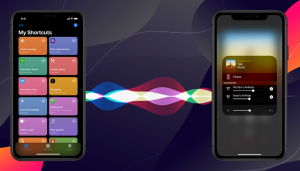 Siri Shortcuts


Works with apps in more powerful ways with the built‑in Shortcuts app.

A Personalized Experience on HomePod


Can now learn and recognize the voices of family members using HomePod, so everyone has a personalized experience.

Announce Messages with Siri on AirPods


Can now read incoming messages aloud. So you don't have to stop what you're doing to pick up your iPhone. 

Audio Sharing with AirPods


Two sets of AirPods to one iPhone and enjoy the same song or movie along with a friend. 
Messages & Memojis (Exciting experience) 
Just as getting a lick of dark paint with the rest of the Apple apps, Messages got an update to incorporate something more fun (or annoying, depending upon your mood) in Memoji and Animoji integration. 
You can add your Memoji or Animoji to your contact card and see your contacts' better in the app.

Memoji stickers will give you a send to send Bitmoji-esque stickers of your face to anyone with Messages, yet Apple says it will work with third-party messaging apps, for example, WhatsApp. It additionally said these stickers would work overall iOS devices with an A9 chip or later (iPhone 6s or more).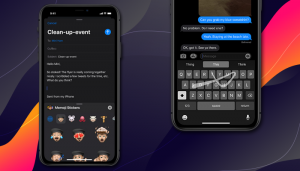 New Memoji customization

Memoji stickers

Share your name and photo

QuickPath typing
Reminders
The Reminders app has been appropriately given some affection. The all‑new Reminders app makes it easier to create reminders with smart lists, powerful Siri intelligence, and more.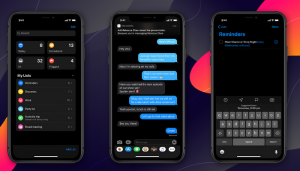 Quick toolbar


The new quick toolbar to add times, dates, locations, flags, photos, and scanned documents to your reminders for creating the reminder quickly.

Smart lists


Lists are more helpful, automatically organizing your reminders and grouping them by Flagged, Scheduled, and Today.
CarPlay
Apple is renovating the interface for CarPlay with iOS 13, so you can experience your Music & Maps all at once. Siri will also perform a better job of staying out of your way visually while also offering support for the third-party navigation and audio apps.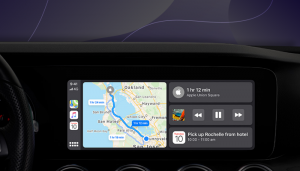 CarPlay Dashboard


The all‑new CarPlay Dashboard for a simplified view of the road ahead.

New Calendar App


A view of your whole day while you're on the go. Just tap to get directions or dial into a meeting.

Apple Music App


now showcases album art, so it's easier to find the perfect soundtrack for your road trip.
Improved Performance
Craig Federighi, SVP of Software Engineering, said in front of an audience that iOS 13 would bring: 
30% faster Face ID unlock

50% smaller app download sizes

60% smaller app update sizes

2x faster app launches
Take these numbers with a spot of salt as they will be rounded, and the speed claims will apply to specific models of iPhone – whichever are most favorable to the numbers. But, all devices will profit by some performance improvement.
Stroke of Augmented Reality (ARKit 3)
Apple added the stroke of Augmented reality in this new update. Now in Apple, AR apps can place virtual objects naturally in front of or behind people for new and more immersive experiences.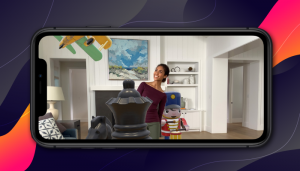 Support for Motion Capture


Capture lets developers integrate people's movement into their apps. 

People Occlusion


Content appears naturally in front of or behind people, enabling more immersive AR experiences and fun green screen‑style applications.
Apple Arcade
Play over 100 groundbreaking new games, where storytelling and design are pushed further than ever before, all in a game subscription service unlike any other.
Voice Control
Now it's become a level comfortable to control with iOS 13. Now, Control your iPhone with just your voice. Rich text editing features let you make corrections as you dictate. Navigate comprehensively using voice commands and gestures. You can even see numbers or names next to everything you can tap, and superimpose a grid onscreen to tap when there aren't controls.
Text Formatting Tools in Mail
 Now with iOS 13, Apple allows their users a way to write professional‑looking email on the go with formatting options that include font style, size, color, alignment, indenting, and outdenting text, and numbered and bulleted lists.
New & Improved Notes
With iOS 13, Apple offers a unique and smart way of writing the notes. One can find a new gallery view and more powerful search help you find whatever note you need, right when you need it. The new checklist options help you get more done, and shared folders make it easier to collaborate with others on folders and notes.
A More Personalized Health App
With iOS 13, it's easier than ever to access the information that matters most to you. And now there's cycle tracking to help you gain insight into your menstrual cycle and provide a clearer picture of your overall health.
An Improved Start Page in Safari
With iOS 13, an updated start page features Siri suggestions, favorites, and frequently visited websites so you can quickly get to where you want to go.

A More Advanced Files App
Now experiences the all new and amazing, Access, manage, and organize files stored on external drives or file servers right from the Files app.
Text Editing and Navigation
Now fell the easiest and interesting navigation & editing. Just move the cursor and select text even more efficiently. And quickly scroll through long documents, websites, and email by holding down the scroll bar and dragging it to the bottom or top of the screen.
Font Management
With iOS 13, one can create beautiful documents that reflect the style and character of your project with custom fonts you can install from the App Store.
Sharing Become Easier
In iOS 13, when you share a photo or document, your iPhone suggests who you might want to share it with and which app you may want to use, so you can quickly share with just a tap.
All Newly Designed "Find My"
The feature "Find My" has revamped with the new improvement in this new iOS 13. Find My iPhone and Find My Friends are now combined in a single, easy-to-use app to help you locate the people and devices that are important to you.
Optimized Battery Charging 
A new option helps in iOS 13, slow the rate of battery aging by reducing the time your iPhone spends fully charged. iPhone uses on-device machine learning to understand your daily charging routine so it can wait to finish loading past 80 percent until you need to use it. 
This new treat from Apple would guaranteed provide the new look, feel & experience to the all Apple lover.
For more details drop a mail at [email protected]. Connect with us to discuss your Project.
Contact Us