There are hundred thousand mobile applications that are free to download and accessible to users, It may seem counterintuitive, but many of the top grossing apps actually cost nothing to download. Clash of Clans, HBO now, and Spotify Music are just some of the free top grossing iOS apps in the App Store.
How do app creators manage their expenses and profit after the average 4-6 months of time it takes to ship an app?
Below are top 4 proven app monetization strategies:-
1. Advertisements
Ads are an effective and easy way to earn revenue from your apps. You just need to display commercials inside the mobile app and get paid from the third-party ad networks.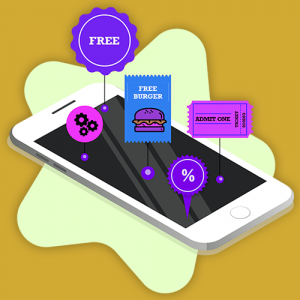 There are mainly 4 types of ads:-
Interstitial ads: Full-screen pop-ups that are displayed at specific time frames.
Banner ads: Displayed in different sizes and at the top or bottom parts of the app screen.
In-app video ads: Displayed automatically and generally used as a reward video in exchange for some in-app reward.
Native ads: Native ads are integrated to appear as a natural element in the app.
2. Subscription
This strategy is quite effective. Initially, you can offer users a basic set for a free trial period and then charge the subscription fee to those who wish to continue to access the app content. You can charge them weekly, monthly or annually. Apps like Netflix and Spotify earn huge revenue using this strategy.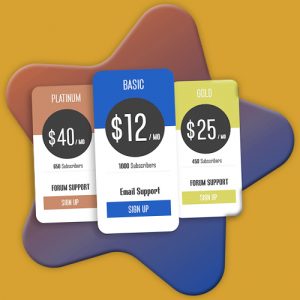 Use below strategies:
Drive interest and adoption with a low opening price point.
Serve the needs of the crowd with an offering that's just right.
Nudge customers up with a super-premium option.
Value-Based Pricing
3. In-App Purchase
In-app purchases are directly made from within the app and are usually a quite simple process. They're typically used to access special contents or features such as power-ups, restrictive levels, or additional features.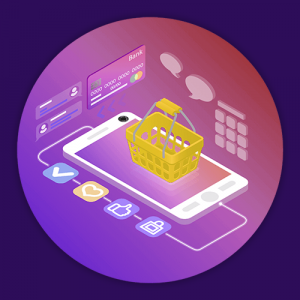 We put together following key tactics that will ensure you're in app purchase conversion rates see a continuous upward trend in the months to come:
Get your users hooked to the app.
Create an urgency and give discounts.
Provide a "Remove Ads" Option.
Offer One-Time Deals.
Make the Player Earn Your IAP Content.
In simple words, in-app purchases provide an ability to sell a variety of virtual items directly from the app.
4. Affiliated Program
A mobile affiliate network is a mobile platform, which expedites the mobile advertiser and affiliates a common ground.
While the mobile advertiser might be the mobile app owner or might be a business that sells an item or services through mobile web, the affiliates here do performance-based advertising for the sponsors.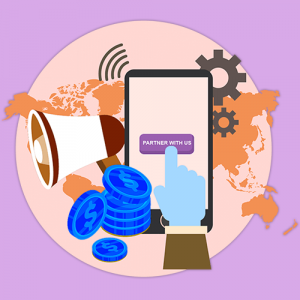 Here, by joining a mobile affiliate network, you would promote important apps, products, or services being offered by your affiliates and acquire passive income from it.
This income can either be as a fee for every activity where you can win money each time somebody taps on his or her ad, installs their app, or completes some other (wanted) activity.
The second structure is the revenue sharing model where you would get a specific level of income that you have figured out how to produce for the sponsor.
You can select on any of these platforms and your app revenue is going to soar up exponentially!
5. Freemium Model
"Freemium"—a combination of "free" and "premium"—has become the dominant business model among internet start-ups and smartphone app developers. Users get basic features at no cost and can access richer functionality for a subscription fee.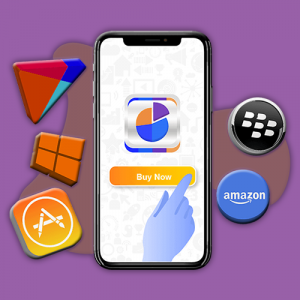 Following are strategies for a successful freemium app:
Build a user base.
Deliver top-notch quality.
Cut down on costs.
Offer one time deals.
6. Sponsorship
Another powerful strategy however possibly functions admirably just if you as an app proprietor can discover a support with comparable or same target market.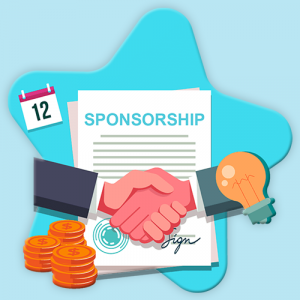 When you get the right sponsor, you can white label the app and can adjust their app configuration to match the sponsor's image.
The developer would need to build a niche app for customized app for redid users before launching the app for the benefit of the Sponsor Company or Brand.
Presently, this can be even your nearby hair salon or a prevalent restaurant.
There are two distinct ways by which you can work out a deal
A Revenue Split
Monthly Sponsorship Fee
This strategy can really be a significant worthwhile proportion. The app developer, you for this situation would get the benefit of the current web traffic and brand reliability that the support brings to the table. This can really help you in promoting the app while expanding user base.
Conclusion
Which method is the best fit for your app? Before choosing an app monetization strategy, make sure you do your homework.
If you are also looking for a top app monetization consultancy and finding the above in alignment, we would be pleased to interact with you here at RipenApps, since we are prepared to satisfy all mentioned parameters prior we start.
For the further information contact us and get a free quote of knowledge & consultation. Leave the worries behind & Start making money for your own. At the time of any hurdles, react at [email protected]. Connect with us to discuss your Project.
Contact Us