Feel the sensation of gaming through videos with YOVO
Getting bore? Here comes an app that is one of its kind and the only interactive platform that lets you play and control all that you want to see and create, YOVO. No hassle and hustle, only fun and fame. Explore the box of miracles that we've got for all of you, and we promise you'll never get enough of it.
How YOVO is a rock star, among others?
YOVO is not being introduced in the market as one of the first short video interactive platforms that let you be the master of what you wish to see next, because options are always better whether it be flavours of luscious ice cream, those beautiful earrings, amazing racing bikes and what not. Isn't it? So why not to enjoy fresh content, eye-pleasing actors, meaningful stories, sensation of gaming, and what not!
YOVO Is indeed unique In Its own way
Amazing App works to make your lives better and easier so that when you come back home after a tiring day or sitting somewhere waiting for your best friend for an hour or going through a breakup, we will be your companion and make you laugh, feel and live a little more.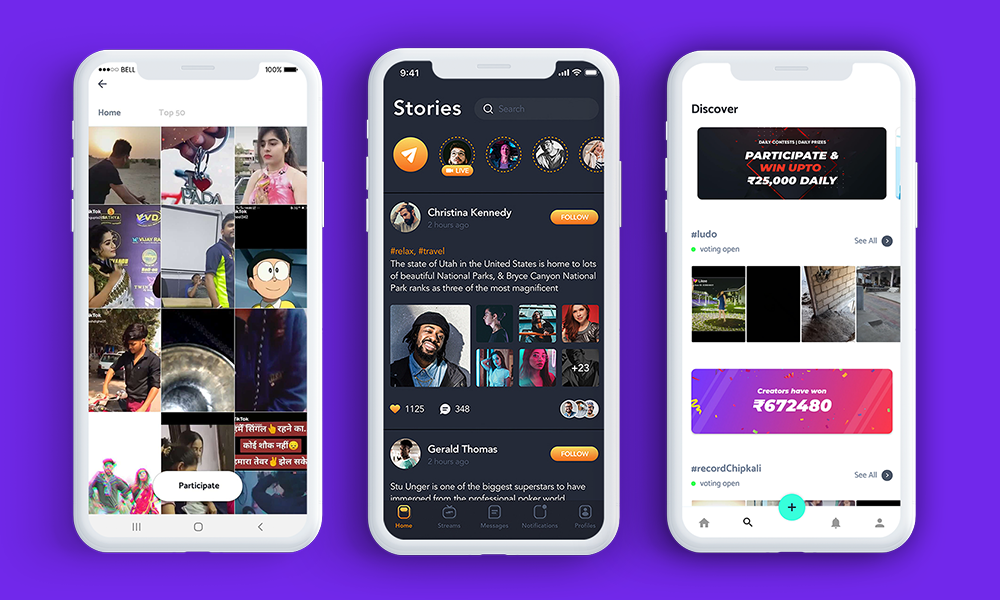 You can even create videos that define your unheard story, personality, and feelings that you couldn't express. On this platform, you will get all the love and support from the people who are connected to you through videos and much more through sending you votes, coins and you can always unlock and enjoy some other amazing features. 
App offers relatable, funny, fresh, and some crazy content in every other video for the user scrolling down our application. 

App lets you play your power of being an active social media user; you can always opt for what you want to see next. 

Give your stories the end you have wished for, choose what should be happening next, and everything that one can only imagine when it comes to videos. 

Feel the sensation of playing some mind-blowing games while experiencing a video.

For all the content creators, YOVO wants you! One can always make viral and to be trending videos that people will go crazy for. 

Here you earn coins, interact with your fans, make use of some astounding in app features, and much more. 

App makes sure that the creator who creates videos on our platform is offered fun and fame. 
Isn't cool right? 
RipenApps is contented to become tech-hand of this amazing creation:
This marvelous idea came to us and RipenApps, deployed a team of developers, designers & testers to make this cheerful concept- a tech-shape (Mobile Application). RipenApps' heart gets swollen with pride to recognize that the magnificently created short video gaming app become a sensation, and it's a proud moment for the entire team who worked to make this App a market sensation. 
We congratulate the team of YOVO on becoming our partner in the process of this entertainment app development. 
You'll have to install YOVO app and experience the world of something unique to know the real story at Google PlayStore.
Get the beautiful & eye-captivating UI & UX of YOVO at our designing presentation platform- Behance & Dribbble and get your eyes a mesmerizing treat. Connect with us to discuss your Project.
Contact Us