Ideation of "DayShare: Social Media Event App"
Today, people love to go out and have fun with their friends whether it is a weekend or vacation. They want to spend quality time at any place, eat delicious food & discover nearby attractions. On a different aspect, if the youth is getting bored in their free time and look for an event where they can spend their day with their dear and near ones, but don't want to get sweaty in the long queue in search of nearby events,
And if you want to host an event and let you dear ones join it and make it a blast then what is the trouble-free way to do so? One of the best ways to find out it with your mobile device with an app- "DayShare".
DayShare- World's Best Social Media Event Creator In Your Hand
With DayShare, Discover & Create upcoming events near you and get personalized recommendations. Keep up-to-date on the latest for popular events like concerts, festivals, holiday events on New Year's Eve or Halloween and networking events. Find something fun to do by date, time and location. Buy tickets and keep them handy on your mobile device to make check-in nice and easy. Ready to explore?
With DayShare App- in your mobile device, you have the world's best social media event guide in your hands where you can not only enjoy the events but also can build your followers or just keep it simple with just near and dear ones by creating your event.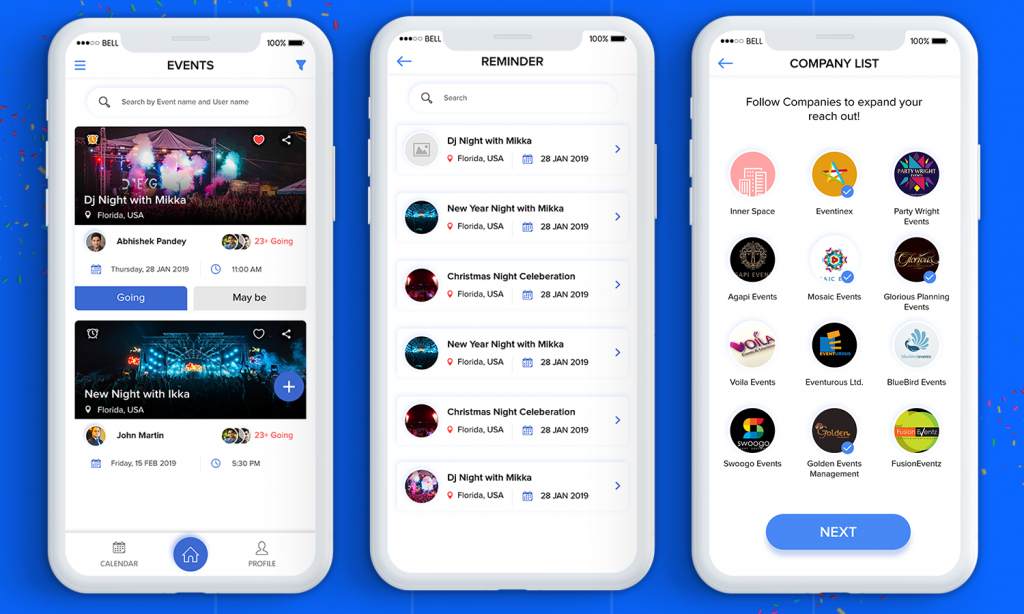 DayShare Steals the Market with its Friendly Features
The unique concept of creating your event and asking various to join along by joining their event by making the followers double on your profile spreads a feeling of enthusiasm between those who love to visit and explore the parties, events at different places with their friends and families.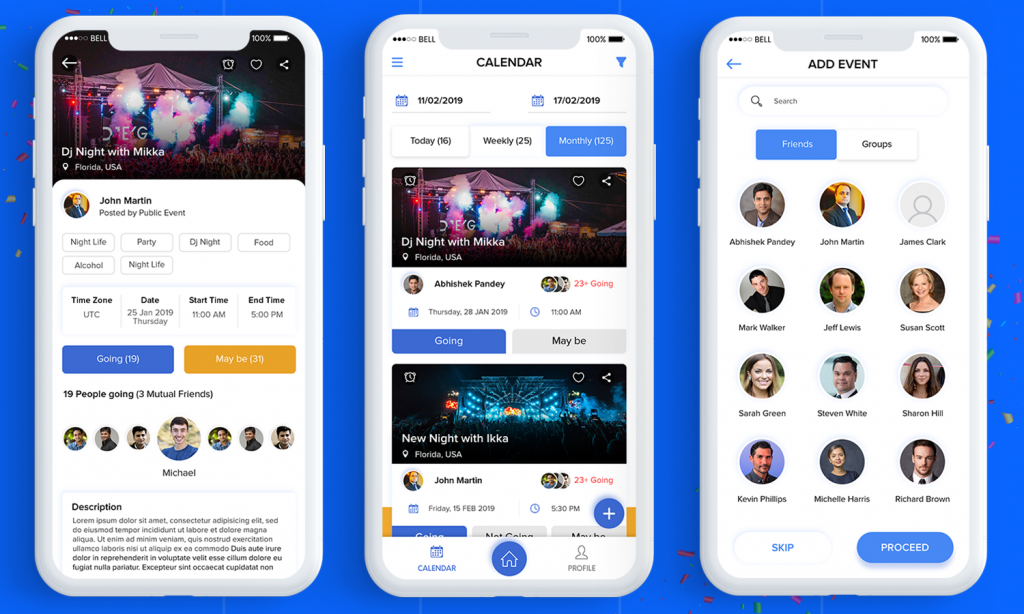 With DayShare you can:
Share Events
Share your events with other users or created groups and share your events with a complete group of the community so that all the near and dear ones get notified and can get a chance to visit events they seek.
Tread like view
View tread like the view of events, and make searching for the desired one a separate & simplified search
Follow Companions
Follow family, friends, and companies to keep up-to-date with events. By following the companies, families, and friends, you will be notified every time at the arrival of any event date that they follow and connect with along with making them notified about your event.
Get Count
You can get a total count of people who are going to your event or maybe going on your created event and that would make you notify about the total gatherings, which is going to be your event attendees.
Event Synchronization
The brand new feature, Sync events you are going to, into your native calendar app i.e. Google, iOS very smoothly with DayShare is Coming Soon.
Posting Medium
The posting event will be of two types. You can post your event either by yourself or as your company. The dependability is on all you.
A Big Round of Applauds for the Masters behind this App
DayShare is an acumen creation that is crafted to innovate your event experience and provide visibility to create a post and share the events.
For the creation process, the mind behind DayShare chose RipenApps Technologies as their official design and development partner.
They contacted RipenApps seeking end-to-end help with design, development, QA, and deployment.
We deployed a team of 5 ninja's to bring the "DayShare" into production with the help of some of the most robust technologies in the industry. With the support of the engineering and design team, we were able to launch the application before the schedule.
And the platform that is ready today for smoothening the process of creating and participating in any event around you witnessed a record of success the launch with no issues and glitches.
It is a proud moment for our entire team, who worked to make the extension of providing an opportunity to attend nearby events and create their own to eliminate boring part from life & to make weekend enchanting. We congratulate the whole team of DayShare on making this fantastic thought of enhancing the involvement of the creator and publisher of any event.
To see this amazing creation of DayShare-The Social Media Event App, our Behance & Dribble speaks a lot.
DayShare is exclusively Available on AppStore & Google PlayStore.