Technology has made a huge surge and has transformed the working lifestyle and perspective. Technology has amplified the various industries; whether it is healthcare, on-demand, automobile, and other industries, innovation is being used everywhere for the useful motivation behind solving issues.
Nowadays, the beauty and wellness sector is experiencing many benefits with the help of technological innovation.
The trend of makeup is very growing day by day. People are inclining towards beauty and wellness products to make their appearance beautiful as a perfect appearance is a key to mark the glimpse. As per the growing trend of makeup and wellness products, people are interested in exploring deeper into the world of the beauty & wellness sector.
However, some people are not confident in choosing the right product and brand to do their self-care & nourishment.
Here is a mind-blowing combination of tech & beauty- BellaXD to take you to the world of beauty and wellness.
Introducing the BelleXD:
Belle XD is a premier online beauty and wellness destination. It offers a comprehensive selection of makeup, skincare, haircare, fragrances, bath and body, and luxury products for women and men at the best prices.
All products are 100% authentic, sourced directly from the brands or authorized distributors. With more than 350 brands and over 30,000 products to choose from, Belle XD is the one-stop online destination for you to sit back, relax and shop at your convenience with free beauty advice and assistance over the phone, advice from beauty experts, the latest beauty trends, product reviews, tutorials, and celebrity looks on the Beauty Book Blog, and fun Virtual Makeover tool.
Advanced features to make your beauty wardrobe filled with the best products: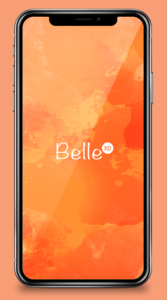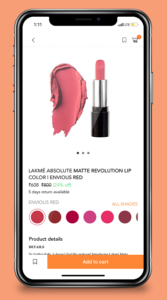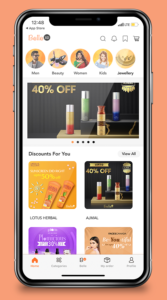 BelleXD is an advanced online solutions carries a maximum rage of beauty and wellness products for men & women. The most advanced features are designed to make the process of carrying your desired product at your shelve.
Easy sign-up process
The app carries the easiest sign-up process to make your shopping path smooth & flexible. The user needs to sign up with the required information and perform a simple and sign-up in the app.
Super-fast checkout
In the app, the user ensures a super-fast and quick checkout once the purchasing is done. There are no extra confusing steps to make the process long or complex, and hence the user can experience the super-fast checkout.
Sending push notifications
The app features push notifications that ensure users for regular updates of purchasing, arrival, and dispatch of their products, new arrivals of the products, and other information.
Allow reviews of your app
The app carries review features where users can review or rate their purchasing experience and review the products whether they had a great experience.
Advanced search capability
The most advanced search feature is in the app to give the 360-degree view of the app where user can get their desired product only on a single search. They do not need to scroll for more, and they can get what they want with a single tap.
Customer wish-lists
There is a customer wish list in the app where user can store their item after marking it as their wished product. This feature is brilliantly designed to give an outstanding view of the app.
Detailed product information
There is a section named product description that carries detailed information about the product you want to buy. Complete information and related details are mentioned there.
Able to review orders
Users can review their orders once they mark done to the purchasing. Users can buy and also can review their orders for the extra check.
Managing orders and returns
Order management and returns are easy with BelleXD. User can manage their order and return under the easy and flexible return process and policy.
Customer service support
24 hours customer support service within the app, where users can get the round o clock support service to get complete assistance with their product purchasing behavior.
RipenApps' technicality and a beautiful concept crafted BelleXD- a shop for all your beauty need:
Belle XD is the one shop for women and men looking to make their self-care more holistic. App covered a wide range of products, from beauty to fashion, makeup to cosmetics, hygiene to pamper care. This mind-blowing concept turned out to be an amazing mobile app to help those who care for themselves with a bunch of great beauty and wellness products.
The concept of managing all products at one platform via mobile app- BelleXD's Team called RipenApps for creating this beauty & wellness e-commerce platform.
RipenApps became their official technical hands and deployed a dedicated team with interesting ideas to add more perks to their app.
Our assigned techies bring the BelleXD into production with the help of some of the most robust technologies in the industry. With the support of the engineering and design team, we were able to launch the app that is winning the zeals of buyers.
Explore the eye-captivating UI/UX of the application at our designing platforms- Dribbble & Behance .And download the app from App Store & Playstore. Connect with us to discuss your Project.
Contact Us