The Aspiration behind the ignition of this Delightful App Idea
In the fast rhythm of life, we forget to give some time to ourselves & forget to add some taste of enchantment in our lives. In haste, we often forget to enjoy, go to a night party, get to the spas, grab our favorite food, and explore our favorite place. Alongside with fast rhythm, "high price" makes us a force to nod our heads towards "NO." What if we find a deal that solves both the problem in seconds? Sounds exciting!!!
Mobile app development does not stand still, and there is an entirely new trend of Coupon & Deals App Development for iOS and Android – Lifestyle, which makes life easier for users and effective in its various spheres. There are lifestyle mobile apps, which help people to conduct parties, taste the lavish foods, and get to go in spas in an exciting and pocket-friendly budget with exciting coupons and deals.
MERCI LEBANON– is a door to enter in delightful life that let you unfold the happiness by providing coupons for all years. One can get a 50% reduction in their meals, drinks & entertainment.
Let us introduce this Pocket-friendly Delight- Merci Lebanon
MERCI LEBANON is a lifestyle application with more than 2000 of two for one offer across Restaurants, Bars, Coffee Shops, and Nightclubs. With Merci Lebanon, there are a plethora of exclusive offers open to your phone. With exclusive offers, coupons & great discounts, what's not to love! You can save money every time you visit restaurants, book a spa, get a massage, plan for a night party and get into the exciting places Bars, casinos and pubs. With just a subscription, you can get enchanting discounts and coupon deals that save your money on every purchase you make at restaurants, spas, salons, bars, Nightlife cafes, or more. Merci Lebanon Application is a great way to explore more places, get in front of new audiences, and grab more discounts on exciting activities.
Features that bring Amusing Experience with Merci Lebanon Are:
Step out with Merci Lebanon & explore your city. Business merchants at different levels would be able to offer tours, activities, and events that have effectively promoted their offerings at Merci to Do collection.
Whether you are looking to sell more tickets to your sporting event, attract more visitors to your museum, Merci is all doors to get the new and exciting offers nearby all entertainment locations. Have a great adventure with the food, Nightlife, or a coffee shop by locating yourself through GPS and avail the attractive offers and discounts nearby.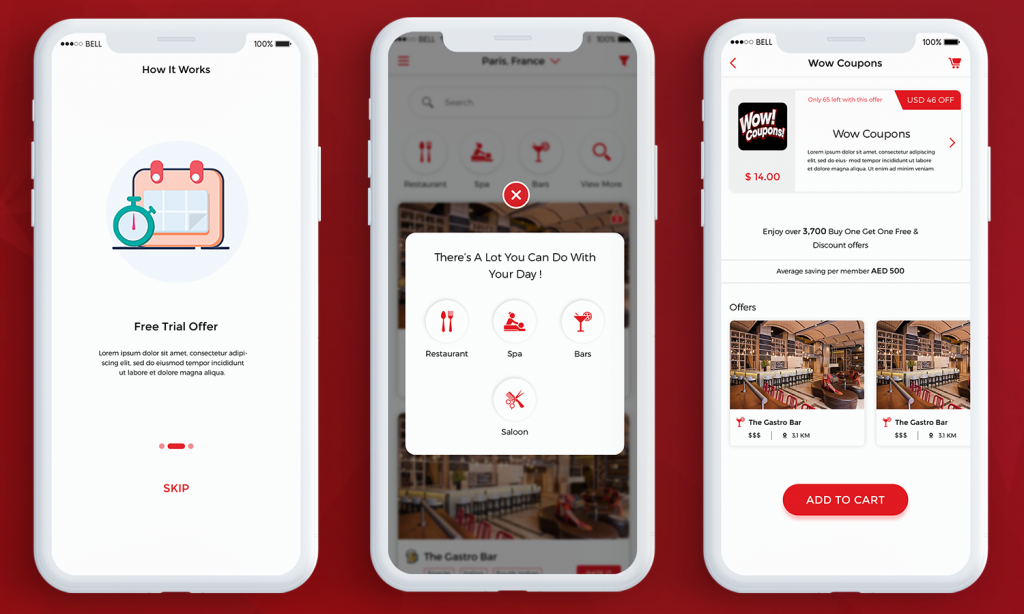 Corner of Attraction:
Free Trial: Try and Buy 
One can unlock the door of free trial after download this advantageous app. All you do is creating an account>choose of its preferred outlets> get socialized with your companions and redeem the best offer to get a reduction in your totals.
 500+ Outlets: Search for your Favorite
Merci has its partnerships with more than 500 outlets, which consists of your favorite restaurants, bars, coffee shop, and nightclubs.
Search for your favorite one with the help of a detailed featured map, and Merci will make your day.
1000+ Exciting Offers: You Name It! We have it 
A platter full of various lavishing dishes- right from appetizers to the main course, Mojito to a bottle of red wine, Merci have all in their bag. Local to International cuisines are available to make your mouth watery without fearing about money.
The Hassle-free Operating Process makes Merci Smoothest one
Wouldn't you want to go out more and socialize with your friends and dear ones? With Merci Lebanon, wish soothingly comes to reality. The smooth & flexible UI/UX makes this app hassle-free operable.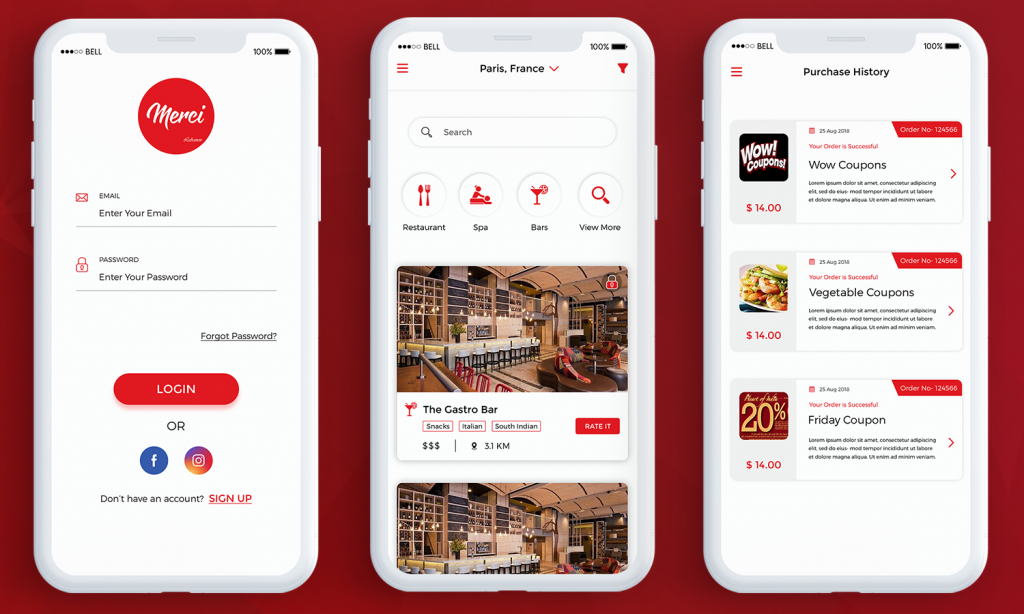 To unlock the plethora of offers, all you need to do is:
Download this perfect Application: Let your mobile a gift of Merci Lebanon.
Purchase a Subscription: Grab the suitable one
Grab an offer from thousand of 2 for 1 offer: All exclusive deals are waiting for you here.
It's time to redeem the best deal: Merchant enters a pin to redeem the offer and provides a discount on your Bill.
Grab more, Pay Less: Congratulations! you have saved your pocket from a most significant loss. See, No Paper, No Coupons, No-Hassle- Merci's Mantra. Offers can be redeemed on any day of the week except for public holidays. After purchasing a subscription, you can use your phone at the outlet to redeem your offers.
Tech-hands behind this Advantageous Treat to your mobile- Merci
MERCI is the vast array of choices on restaurants, spas, Nightclubs, Coffee shops, Bars in one app. Building the place where people enjoy life in a hedonistic way; is nothing but a great accolade itself, and the mind behind Merci Lebanon has adorned RipenApps for this achievement.
For the creation process, the mind behind MERCI chose RipenApps Technologies as their official design and development partner.
They contacted RipenApps seeking end-to-end help with design, development, QA, and deployment.
We deployed a team of 5 tech-nerds to bring the "MERCI" into production with the help of some of the most robust technologies in the industry. With the support of the engineering and design team, we were able to launch the application before the schedule.
Join MERCI, and enjoy the life fullest.
MERCI is exclusively available on App Store & Google Play Store. Connect with us to discuss your Project.
Contact Us