2020 has given Unexpected Thrills as well as Opportunities to create Wonders.
This year has been really a roller-coaster in which we dove into Pandemic crises, we raised with zeal to power the world with Digital Solutions & we SUCCEED in delivering Top App Solutions that helped our partner to operate their business digitally
Though this year has given world major shatters & we have taken this challenge with all our zeal and helped various startups & businesses stay to digitalize their operation with the help of feature-rich mobility solutions so that they could touch the High Revenue-Bars even in the time of 'No-Touch' and we Won the Field.
RipenApps' winning ardor has again resulted in various Success Feathers in our Caps even under shattering. In 2020, We delivered confidence, we delivered trust and we delivered Million-dollar mobile application solutions, we gathered accolades & recognitions, we added prestigious awards on our client's shelves, secured honored positions in various well-known portals, and above that, we celebrated every small, big events & festival with full enthusiasm.
We Extended our Bars & Delivered Award-Winning Products
Million-Download recorded, Top Trendy on App Stores, Top-rated, Highly-recommended, Hot-selling, Chart-buster and much more… these are not only words to speak but we have attained these for our nurtured Mobile Apps though our success-oriented approach, power-packed zeal & latest technologies and tools. Various of our crafted mobile apps like eGurukul, In The Rooms, Ultimate Fitness Pass, YOVO, and many others.
RipenApps Nurtured App got featured in world-known magazine FORBES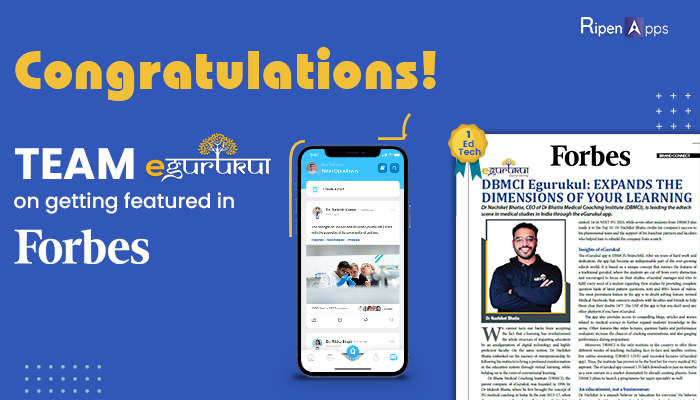 We added gems in one of our client's bags as our nurtured India's leading e-learning App eGurukul has achieved the honorable spotlight in the Globally Renowned Business Magazine-FORBES, for the valuable offering role this App is playing in the EdTech domain. Apps' progressive concept plus brilliantly developed app has listed its glory in the Forbes section, where the uniqueness can only book the slots. Rising stats and winning activities of application have caught the eyes of Forbes editors to write the golden words and entitled app as an EdTech's Leader.
We placed 100% Tech-Gems in our Tech- Ninja Team
Last year we had a great count of tech geeks under the roof of RipenApps, and now we have added a massive count as we made 100% hiring this year. The most significant credit goes to our HR department, our roots-management, and every single member of RipenApps, who have made the work culture so enthusiastic so that whoever comes here inspires others to join RipenApps to get a brighter future and reliability with respect.
RipenApps Handouts Maximum Appraisals in 2020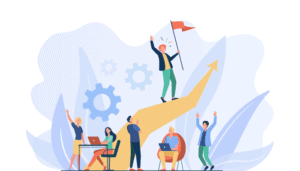 Where the companies were forced to cut-off the wages, RipenApps has successfully completed its appraisal cycle this year and has raised the bars of appraisal for our 150+ employees at its Best to add maximum support. Along with the appraisals, we have also rewarded people with performance-linked bonuses "for showing utmost resilience and delivering optimum results, the company has witnessed.
We 'Again' recognized as a Top Mobile App Development Company by GoodFirms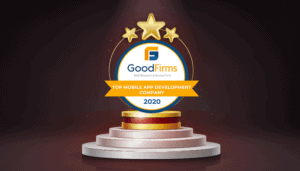 We again upheld our brightest presence on GoodFirms', Clutch & other globally renowned promising listings of topmost promising mobile app development agencies this year through our utmost & winning digital products.
Entitled as Top Revolutionary Company of 2020 by the prestigious magazine- InsightSuccess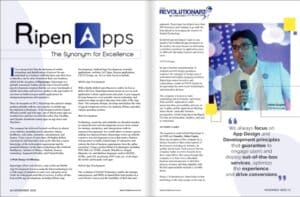 The excellent delivery & flexible working process has enabled us to get rewarded & recognized in the globally renowned magazine InsightSuccess. They entitled us as the Top Revolutionary Mobile App Development Company in 2020 and featured our charisma that how we made this challenging year a revolutionary one with the excellence of robust digital solutions.
Awarded as Top iOS App Development Company in USA by Selected Firms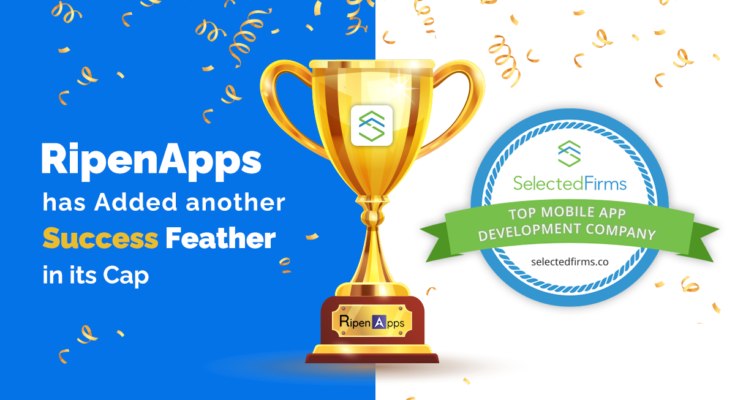 The research and analytics team of Selected Firms has conducted their market research on more than 500 Mobile/iOS app development companies to define the most experienced iOS app developers in the USA. They've put up this list of "TOP" as the best example of their customer-facing work & great possibility for the business, and they proudly awarded RipenApps- Top iOS App development company in the USA.
Got featured as a Leading App Development Firm at TopDevelopers.biz, MobileAppDaily, SoftwareWorld, TopDevelopers.co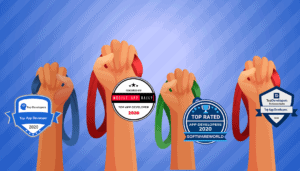 We had not only operated successfully in 2020 & made our business owners contented but also caught the limelight in media source of the mobile app industry, TopDevelopers.biz, SoftwareWorld, MobileAppDaily, TopDevelopers.co. Our constant strives for perfection placed us as the top mobile app development company of 2020.
Digitally Celebrated our Grand Day- RipenApps Work Anniversary
No hassle could stop us to celebrate our Big Day "RipenApps Anniversary" thus we did a grand celebration while being at our homes through our online connectivity. Even at being our homes, we raised three cheers for our New Year involvement of togetherness, achievements, fellowships & supportive relationships. Remembering all the glittery moments that we celebrated from homes, we are ready to victory colors of success, happiness, creativity in the beautiful canvas of RipenApps' picture in 2021.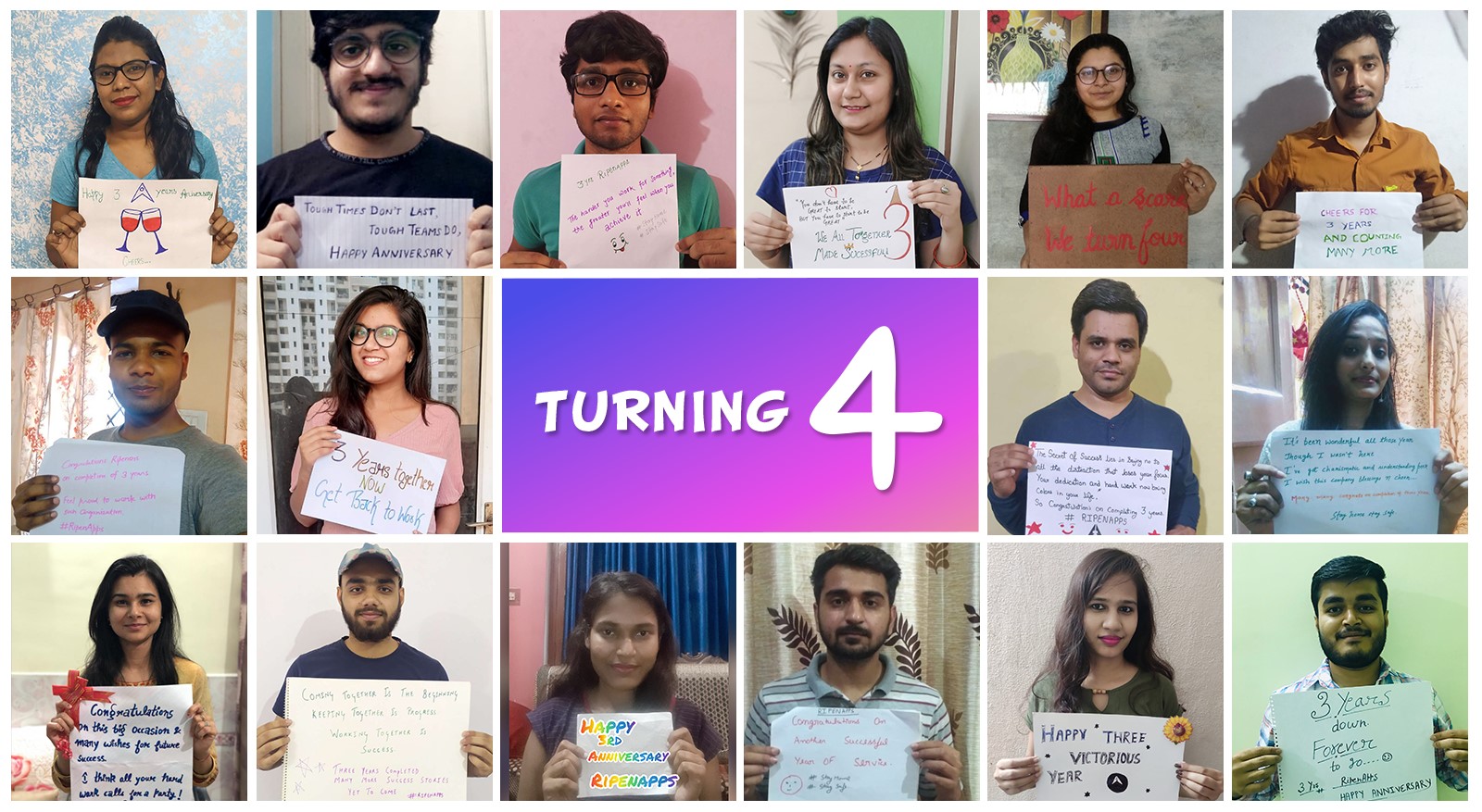 Even under the pandemics, we had made this year a successful year for our clients & their user-base, our team, our associations through our effective work approach & winning zeal. After amending the biggest highlights from our journey throughout the year 2020, we look forward to another phenomenal year. We hope for a time to experiment with new technologies and introduce more innovative solutions in the market.
We aimed to make 2021 a great year where we'll develop stronger relationships, cherish more memories, and get even closer to our long-term goal of becoming the World's Best Mobile App Development Company. Connect with us to discuss your Project.
Contact Us