iPhone App
Development Company
RipenApps is a globally recognized Top iPhone app development company with an expert team of iOS app developers who focus on building chartbusters & App Store ruling iOS Apps. Since inception, we have delivered 400+ top-rated & chartbuster iOS mobile applications, actively raising our associated clients' revenue bars & have recorded millions of downloads on App Stores. Our developed solution solves real-world problems & help startups & businesses to go handy with the power of iOS apps.
Create Unique Digital experiences across every iOS Platforms

Wearable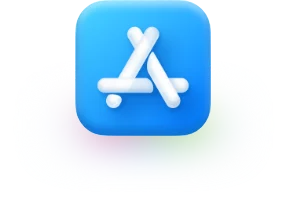 iPad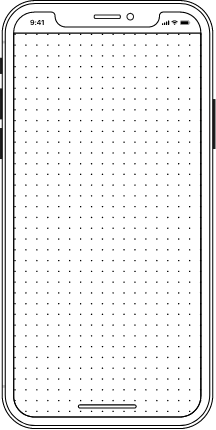 Mobile
Take your business at a competitive edge with
a top-approached iPhone app development company
iOS app development is emerging as the most-picked app development medium because of its class and highly- secured tactics. Apple's absolute focus & expertise towards providing the most secured user experience make it the most approaching one.
Being a top RipenApps is a top iOS App Development company that paves the way to gain huge success. We have already added massive fortune & a massive user-base in our associated brands' bags & now they are witnessing a Great ROI with the Market Leader title.
Our result-driven methodology, zero-bug release policy and expert team of in-house iPhone app developers, consultants and designers create wonders for our prestigious clients and provide feature-loaded iOS/iPhone app solutions compatible with all Apple devices.
With us, you can expect a unique digital experience across every platform for every product like wearable, iPad, mobile, iPhones, and apple tv. Being the top iPhone app development company, RipenApps concentrates on the path to delivering more success to businesses. We have already added tremendous value & a massive user-base for our associated brands' portfolio.
Now they are witnessing a Great ROI with the Market Leader title. Our result-driven methodology, zero-bug release policy, and expert team of in-house iPhone app developers, consultants, and designers create wonders for our prestigious clients and provide feature-loaded iOS/iPhone app solutions compatible with all Apple devices.
500+
Apps Deployed on Stores
Why choose iPhone app development for
uplifting your business' visibility?
Devices running on iOS are extraordinary in smoothness and stability due to Apple's own hardware and software integration. And with more and more people relying upon the apple ecosystem, entrepreneurs are continuously looking to make assets through mobile applications. iPhone app development for your business promises you the highest and most simplified growth, increasing your business' visibility among the iOS masses. The question about why you should choose an iOS app development platform for your business becomes natural before stepping in towards building your app.

Targeting the Premium Market
iOS targets the premium market, and the premium market spends more on apps. This is the first benefit you enjoy when you launch your app in the iOS app market. With Apple's intelligent software and hardware integration, iOS apps provide the best-in-class user experience necessary for business success. When you target iOS as an app development platform, you ultimately target the premium growth rates.

Opportunity to Target the top Nations Worldwide
iOS users are worldwide, promising you an opportunity for worldwide growth. But, the platform is highly popular among developed nations like the USA. In the USA, 113+ million iOS users rely on iPhone and iPad apps daily for their day-to-day activities. When you deploy your app on the iOS platform, you ultimately target a premium audience base for your business, and mobile apps are the fastest channel to reach your customers and stay in their pockets. The users in developed nations will empower your business by offering you faster business growth, brand value, and premium reach.

Delivers High-quality Security to the Audience
Apple is known for its high-quality security, a vital parameter for businesses to assist customers with a better approach. Providing high-quality security becomes a need for the business because no customer wants to compromise their personal or financial information. For these reasons, iOS app development gives you a solid shield of security that is packed by Apple itself. Major threats like Phishing stay out of Apple's ecosystem because of its encrypted systems. If you want to improve your customer satisfaction by providing terms of high-quality security, investing in iOS/iPhone app development should be your primary choice.

Yield Better App Revenue
iPhone apps have a greater ROI than other operating platforms. This is a fact that adds to the benefits of iOS App development, to a huge extent. To get the best of the revenue generation opportunities from your iOS application development process, integrating the right app development approach, tips, tricks, and other related information would be a big advantage. Since Apple accounts for the premium market and customers, it opens the door to massive revenue for entrepreneurs.
Swish Fintech
A smart digital solution to track the progress of a child at school.
Case Study
eGurukul 2.0
A Digital Gurukul to aid PG Medical Entrance Exams Preparation.
Case Study
Henchens
Bringing thousands of flavours at one platform to change the way India eats.
Case Study
What benefits does an experienced iPhone app development
company deliver to businesses against the competition?
Being a well-known and established iPhone app development company, RipenApps delivers you many benefits that make us stand at the top of the competition. Hire an experienced iOS app development company like RipenApps, businesses get access to a wide range of benefits. With our robust iOS app development solutions, we will provide you with a seamless experience from beginning to end without any hassles or delays.
Being experts at iOS tech-stack, we can build your app or game in the least time possible by leveraging their experience and expertise to your benefit. With RipenApps, you will also have full ownership of all the intellectual property while we work with you as your partner in innovation, not as another vendor. Some major perks that businesses can only pluck with RipenApps:

We Prioritize Business Ethics
RipenApps follow a standard code of conduct for their business and employees, which is the reason that drives us towards adopting corporate principles. Our business ethics help us shape the positive perception that key clients and the public frame towards us, helping us land success for our business partners. We treat our projects as a personal responsibility rather than a profit-making mechanism playing a key role in differentiating us from the competition. Further, we adhere to treating everyone with dignity and respect, whether inside our company or outside premises. Brand loyalty is another benefit you gain while working with a top-notch app development company-RipenApps because client loyalty is vital for attracting customers, maintaining good relations, and building a good reputation in every area. Our principles develop transparent and reliable trustworthiness on which we stand strong.

Top Notched Customer Satisfaction
We follow a customer-centric approach and work by keeping customers at the front. RipenApps continuously awaits feedback before moving to their subsequent tasks letting our customers experience strong involvement in the project. We offer multiple forms of communication in our customer support, from social media to directly in our emails. Further, we follow a practice of responding on time so that our customers do not hinder and can quickly communicate with their digital solution provider at ease. Finally, we provide transparent information for the projects we work on so that our customers do not lack regular updates about their projects. While working with RipenApps, you acquire and can ensure strong customer support to fill your customer satisfaction checks.

Cost-efficient Digital Solution Providers
When you work with a leading iOS app development company, you get extraordinary cost-efficient digital solutions. We create strategies to provide cost-efficient solutions for your needs. We believe that cost-efficient methods provide us with the best profits in terms of growth and expansion. Our skilled teams continuously provide fantastic value creation to our clients by reducing and eliminating unnecessary tasks in the project. We can provide cost-efficient methods because of our innovative approaches to digital problems.

Team of Talented & Skilled iPhone App Developers
RipenApps is a top iOS app development company with a dedicated team of iPhone app developers that builds custom iPhone app development services keeping entire iOS app development guidelines related to app development, designing, and launching practice. By hiring the team of our iOS app developers, you can unlock the sure success because our talented team of app development & deployment has built apps for diverse use cases ranging from real-time analytics to route matching, geo-tagging, video streaming, and more across multiple sectors.
Our consultancy department believes in
assisting you toward better decision making
RipenApps provides you with a dedicated iPhone app consultancy team to solve problems. We diagnose your app development project requirements and redefine necessary problems with new solution approaches. Recommendations and suggestions go hand in hand while working with us because we believe in providing the best for our clients. We are always assisting you with the latest and innovative solution required at any point of the project.
Since every entrepreneur is not updated about the mobile app development domain, we provide complete information about the project from basics to advance so that you can make better decisions while working with us. For us, consulting is more than giving advice. It is a form of nurturing best for our clients. Our reliable iOS app development & consultancy team is always willing to incorporate and prepare the best for your iOS app development projects so that you can eliminate unnecessary build decisions.
How does the iPhone app development solution
delivered by RipenApps solve your business problems?
Mobile app startups face various challenges while developing their iPhone mobile apps. RipenApps is a top iPhone application development company that provides solutions for both startups and enterprises. We offer custom app building services at affordable prices and use cutting-edge technologies to provide highly interactive content to our customers. Below is a list of common challenges entrepreneurs face while kick-starting their startups, and we have mentioned subsequent solutions to all the problems you face.

The Problem of High Competition in the iPhone App Market
Millions of apps are available on the iPhone's app store, and creating a new app for your startup might be very tough. Stiff competition is one of the most challenging tasks startups face. But, being a growing iOS app development company, RipenApps believes that a quality product delivered according to the targeted audience never fails to become a brand. We provide solutions that align with the users. After analyzing the customer and market, we prepare our iPhone app development planning and strategies

Compatibility with Diverse Devices
Since several devices run iOS, startups and entrepreneurs are constantly worried about inventing apps that fit across all the iPhone screens and iPads. Different screen resolutions and screen sizes of smartphones and tablets create a sense of worry in the minds of entrepreneurs and confuse them about if their app will seamlessly be on every iOS device. RipenApps focuses on responsive design for the iPhone and iPad apps. Our robust designing algorithms ensure that we provide standard and correct resolutions in iPhone apps and iPad apps so that they fit on every device.

Making an App that is Easy to Navigate
Startups want to deliver an app that is appealing in looks but at the same time simple to use and understand. No business would want their audience to uninstall their app just because of a bad navigation implementation and complexity in understanding its functions. Complex apps fail in creating leads for the business and limit the number of downloads due to bad iPhone app market reviews. RipenApps takes navigability very seriously in their iPhone app development projects. Since iPhones do not have a dedicated back button, we carefully put the in-app buttons after proper analysis. We embed helpful tutorials and instructions inside the app so that your users can learn your business app instantly.

Developing a Robust Mobile App Market Strategy
Startups face a tough challenge to market their iPhone mobile app. Since competition is very high with big competitors in terms of budget and experience, new startups fail to penetrate the iPhone app market without the right strategy. RipenApps have a skilled digital marketing team that continuously provides marketing support to the iPhone apps we build. From App store descriptions to website content, we are ready to provide you with digital marketing solutions at the quickest without compromising the quality of our content.
Winning iOS Applications Powered by
Rich Tech-Stacks
Tech-fitness of the mobile apps makes it surefooted to rule the App Stores & RipenApps never settles for less. Our iOS app development & deployment process is entirely based upon the latest tools and technologies; hence, right from opting programming languages to App launch day, your app gets brilliantly developed, magnificently designed & stringently tested to make the world its follower.
Languages
Swift
Objective-C
X-Code
Platforms
iPhone App
iPad App
Mac App
iWatch App
SDK Integrations
Social Media
Google Analytics
Crashlytics
Google Maps
SMS Gateway
Payment Gateway
Service Integrations
Payment Gateway
Live & Video Streaming
Chat,Audio & Video Call
In-App Purchase
AR & VR Integration
Realm & Core Data Base
In App Notifications
Maps & Geofencing
Image & Video
Team
Composition
Led by Veterans, Trained by Talent, Our iOS Team is creating Wonders under Ninjas.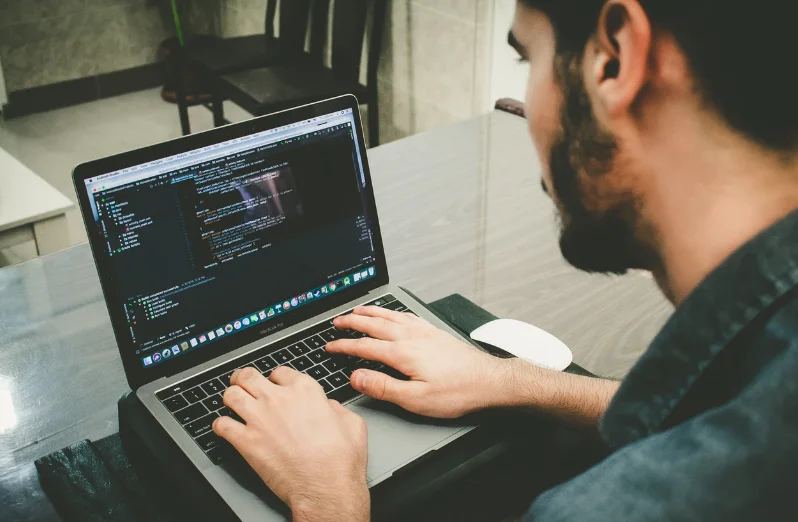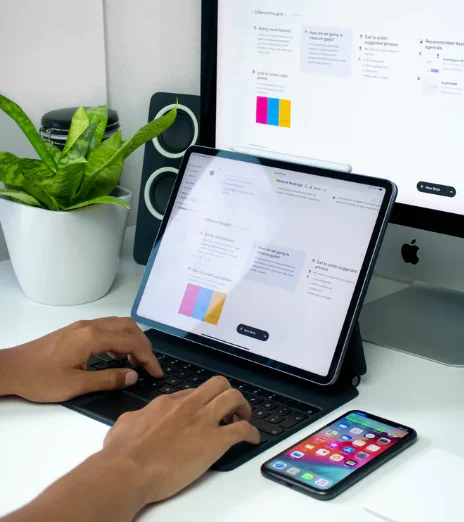 Rishabh Saxena
Team Lead-Android
Rishabh Deshwal
Team Lead-iOS
Vinod Singh
Team Lead-Backed
Business
Engagement Models
We help startups & brands work elegantly in mobile product innovation through problem-solving skills & profitable business engagement models.
Extended Team

We offer the Extended Team model to provide our client the flexibility to control the development team remotely where client can hire the unit remotely and pays only for the team but not for infrastructure under this is the cost-effective model.
Time & Material

We offer T&M model that is best suited for Agile projects and can use an hourly, weekly, or monthly rate for the amount of resources, materials or other expenses that were applied in the development process.
Fixed Budget

This model is best suited for small-scale projects with defined requisite. This follows a milestone-based roadmap; to be done under a fixed budget & all your operations and optimizing deliverables making them an expeditious affair.
No Industry will remain untouched by the power of Mobile Apps & this fuels us to Craft Elegant Mobile App Solutions for them
Rated as Top iOS app development company, RipenApps has aspired global businesses & Industries to use today's latest technologies to build a Mobile Excellence world.
FAQs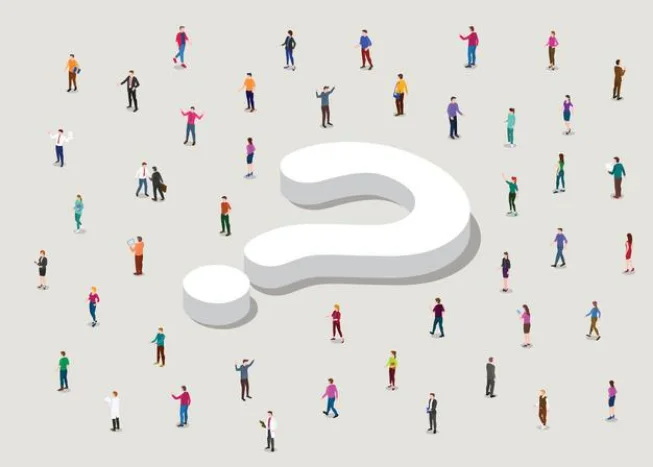 In case, you aren't able to find your answer, do write to us through our contact page.
Say Hi


Discuss a Project
Low development and operational cost

Flexible to work according to your time-zone

Access to experienced iPhone developers

Reduced development times

Assured quality services

State-of-the-art technology

A better understanding of different platforms
Perform comprehensive research to understand market Problem

Ask Target Audience's opinions about the problem they are confronting.

Prepare working module on customer feedback

Build MVP Product that focuses on your core value app

Avoid Unnecessary features that dilute values
We have capable veterans who handle small, medium & large enterprises query in our Business analysis & App development team.

We start from brainstorming your App idea

Select the best, latest technologies for your iOS app development as per your app's industry domain

We appreciate & mark the unique demands of your for your iPhone app development

And we allocate the best, cross-functional team that has mastery in your adopted industry
There is an assurance to get a winning app solution after choosing RipenApps for your iPhone App development

Talented and experienced iOS App developers

International standard

Agile development process

Transparency and communication

We deliver on time on budget

Robust support system
The cost of an app depends upon the number of features or tweaks needed, timelines for iOS app development and experience of the team or company you are hiring. Depending upon these variables, iOS app development can cost you anywhere from few thousand dollars to even millions of dollars for an enterprise-wide fully customized one. It is always a good idea to ask the iOS app development agency for a quotation so that you can compare the different options you have with respect to cost and quality.
Choosing best iPhone app developer can take few matrices to be checked. You can check the experience of the mobile app developer or the company, you can check the past work done by the developer and the expertise that the iOS developer is carrying.
Award

& Recognition Corner

We RIPE great products that form great brands.
And Success & Smiles of these Brands RIPES US to surpass.

Award Room


Get Your

App Idea Developed

Let's Craft the Awesomeness Together , Discuss your Project and Request for Proposal.