Amazon, Microsoft, and Google are the top names in the IT solution world, but which one is the most suitable for your business regarding cloud computing requirements? They offer data storage, automation, collaboration, disaster recovery, and much more as a service to businesses. Henceforth, which one is right for you?
Well, to understand the same, we must learn about all three in detail and try to draw a conclusion. Let us head into comparing Amazon Web Services, Microsoft Azure, and Google Cloud Computing. But before that, if you are willing to learn about cloud computing, we have got your back.
What is Cloud computing?
Cloud computing refers to on-demand IT solutions that eliminate the need for physical infrastructure. Additionally,  cloud computing models can be public, private, and hybrid as per the requirements of a business. Further, businesses can select from Infrastructure as a Service (IaaS), Platform as a Service (PaaS), and Software as a Service (SaaS).
In case you want to read about cloud computing in detail, you can refer to our Cloud computing guide.
Why must your business choose cloud computing instead of on-premises computing?
Scaling up is the ultimate goal of every business. When a business scale up, they require resources, investment, and infrastructure. However, if businesses opt for cloud computing, they can save the hindrance of team expansion, capital, and infrastructure. It is because everything is managed by the cloud computing service provider.
Benefits a business gets when they choose cloud computing over on-premises computing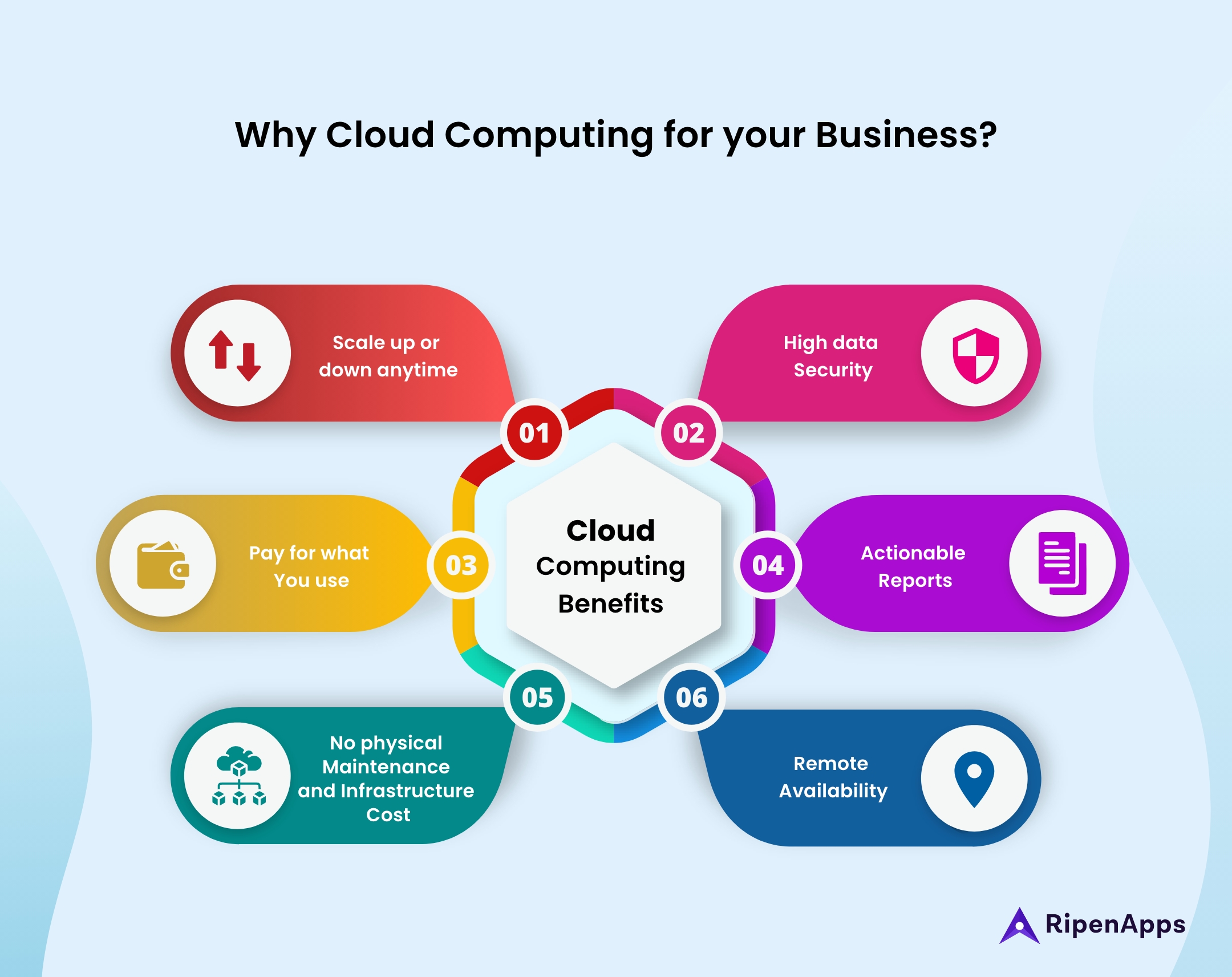 Scale up or down anytime - According to the business requirement. It is not possible with on-premises because once you invest in servers and resources, you cannot downscale.
Pay for what you use- Cloud service providers charge only for the services you take in the chosen billing cycle.
No physical Maintenance and infrastructure cost- Businesses do not have to hire system admins who manage servers and networks.
High data security- Businesses do not have to worry about data recovery and security. Everything is done by the service providers.
Actionable reports- All the analytics are available in the dashboard, so businesses do not have to spend efforts in preparing and analyzing data and actionable plans.
Remote availability- People can access, alter or remove anything remotely with the power of cloud computing.
Amazon Web Services (AWS)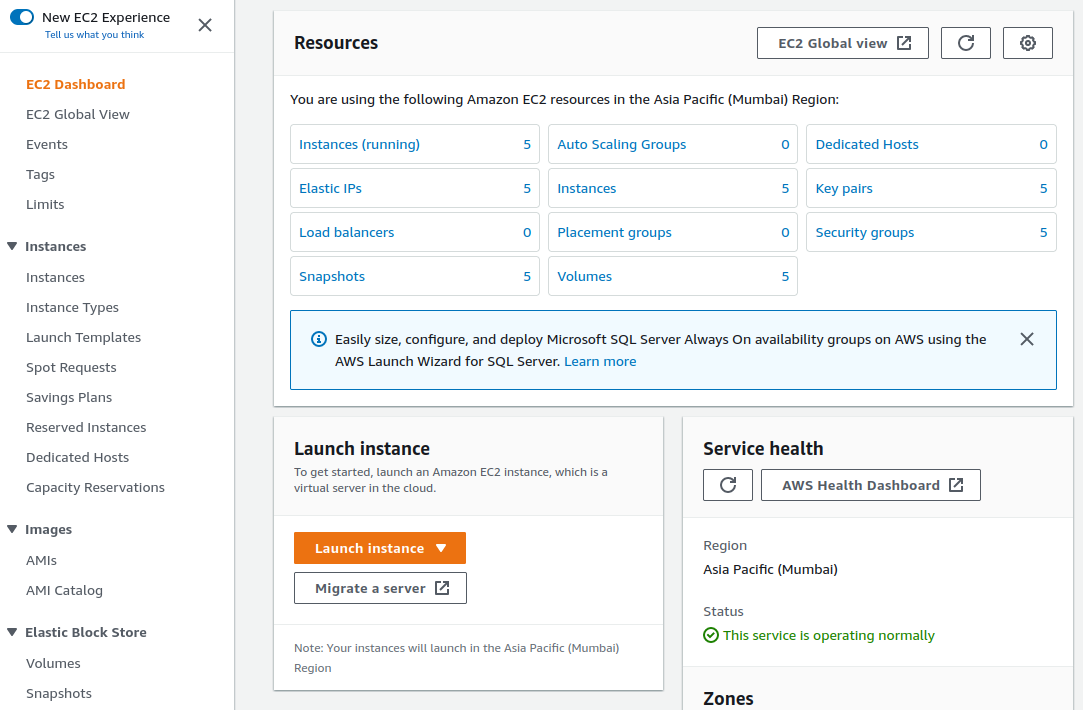 The cloud service provider performs all the resource allocation and maintenance tasks. Businesses can focus on building their products and forget about the rest.
When a business does not opt for cloud services, it might not be able to handle the traffic, causing servers to crash. But AWS full fills this requirement by offering a cloud platform delivering cost efficiency to businesses.
Amazon web services is one of the most popular cloud service providers. It offers computing power, database, networking, content storage, analytics, and more. The pricing model of AWS is pay as you go, i.e., pay for services that business use.
What do businesses ga

in with AWS?
Security with end-to-end privacy.
Trust since amazon has years of experience.
The flexibility of OS, database, and language choices.
Ease of use to host apps quickly and securely.
Scalability modification from up to down as per the users.
Businesses can store the data, access it remotely, govern it, and analyze it. With this, businesses can achieve accelerated agility and innovations.
Microsoft Azure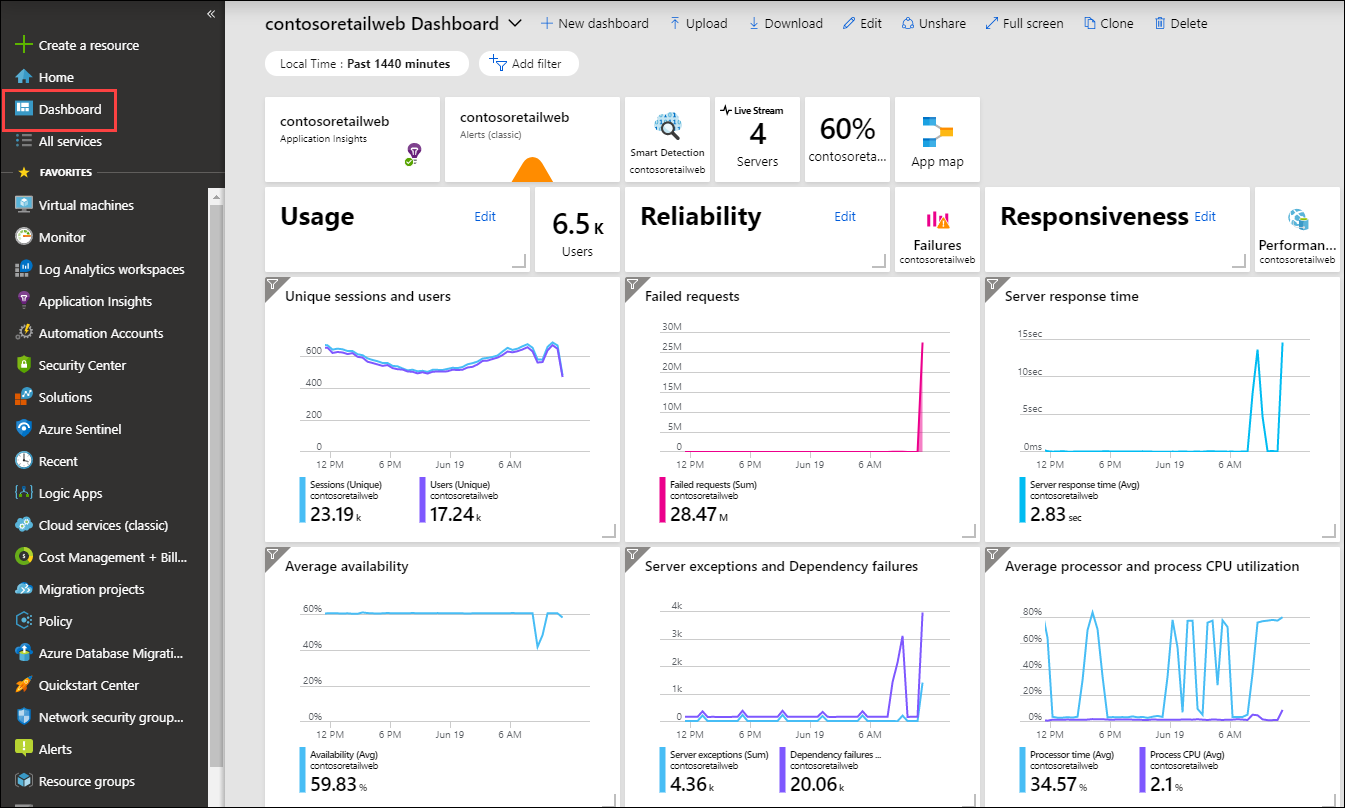 Microsoft Azure is a popular cloud computing model for businesses. It is more than just a cloud service or data storage platform. Especially, businesses have the flexibility of data analytics, virtual computing, storage networking, and much more. All the services are available in the user's dashboard.
The data centers are structured with networked computers, storage systems, and computational infrastructure. Through cloud data centers, organizations can gather, process, store, and distribute data.
Microsoft Azure is a smart tool that can build mission-critical solutions and assist you in product development. It even recognizes images and can analyze data. User profiles are continuously studied by Azure to present actionable insights for businesses. Everything is controllable with Microsoft Azure. Also, businesses pay for what they use.
 What do businesses gain with Microsoft Azure?
Speed
Flexibility
Affordability
Vast features
Budget pricing
Today Azure is used by 500 Fortunate companies due to the trust level of Microsoft. The company keeps updating the tool to align it with Digital trends.
Google Cloud Platform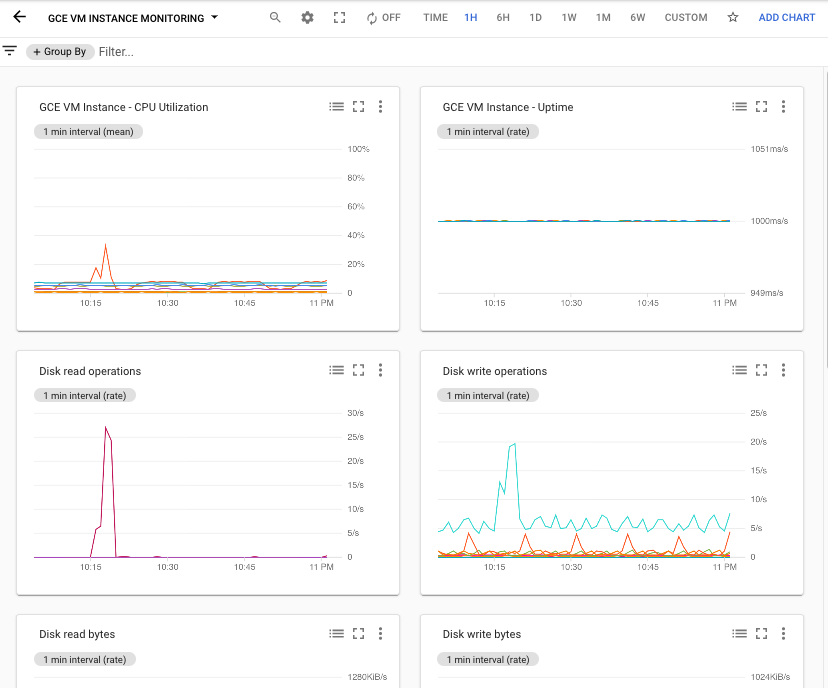 Google has marked its latest and most robust entry into the cloud platform services. GCP or Google cloud platforms offer a range of services to businesses that want the power of the cloud in their ecosystem.
What do businesses gain with Google Cloud Platform?
Computing Power with scalable Virtual machines and containers.
Storage option to store massive data without any compromise in performance.
Database management with scalable functionality. Both- relational and non-relational databases are available.
Data analytics collect, store, process, and analyze data assisting businesses in predicting and analyzing the operation and risks.
AI/ML for a range of services like converting text to audio, image recognition, and classification, analyzing/searching/classifying documents, and more.
Networking and security to build a robust business.
Google workspace to embed google services like drive, Sheets, slides, and more.
And so much more.
Market share- AWS, Microsoft Azure, and Google Cloud Platform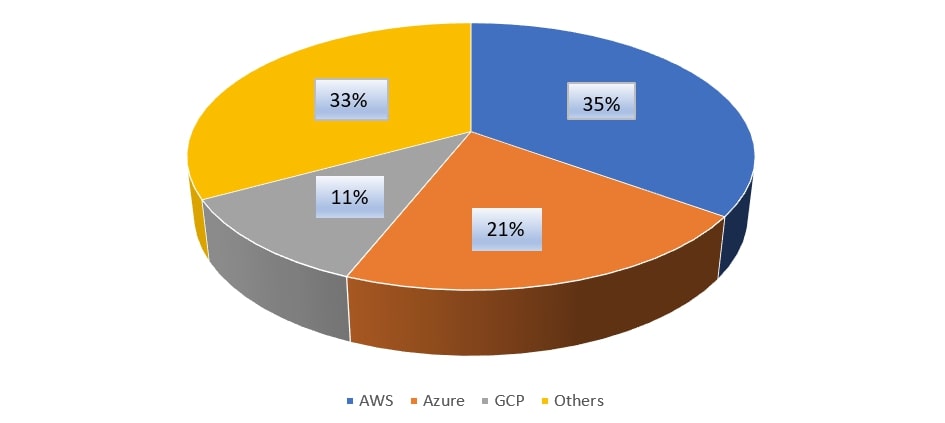 AWS is the leader in the market share as compared to Microsoft Azure and GCP. However, Microsoft Azure is not falling too short in chasing AWS. GCP on the other hand is a newcomer in the cloud platform service provider market
Computing with AWS
Amazon Elastic Compute Cloud lets you achieve cloud computing requirements. Furthermore, the service is flexible with less cost. It comes with an auto-scaling monitor letting you scale your requirements. You can utilize features like:
AWS Batch
AWS Lambda
AWS Beanstalk and Server-less application repository
Elastic load balancing and Lightsail
Computing with Microsoft Azure
Azure delivers virtual machines on open-source cloud platforms in a network mode. From app development to deployment, you can utilize Azure computing for all your needs. Compatibility is wide, offering windows and Linux server configuration. Azure computing features also offer the following:
Azure IaaS and Spring Cloud
Azure functions and PaaS
Azure Batch and Fabric
Computing with the Google Cloud platform
The latest google computing is less function-rich as compared to AWS and Azure. However, you only have to pay when the code is deployed. GCP Features offer the following:
Instant groups
Google app engine and Knative
GPU
AWS, Microsoft Azure, GCP- in-depth comparison
Now that you have read about Amazon web services, Microsoft Azure, and Google Cloud platforms, it is time to head into the comparison.
Features, Strengths, and weakness comparison.
Here is the analysis in terms of strengths, weaknesses, opportunities, and threats.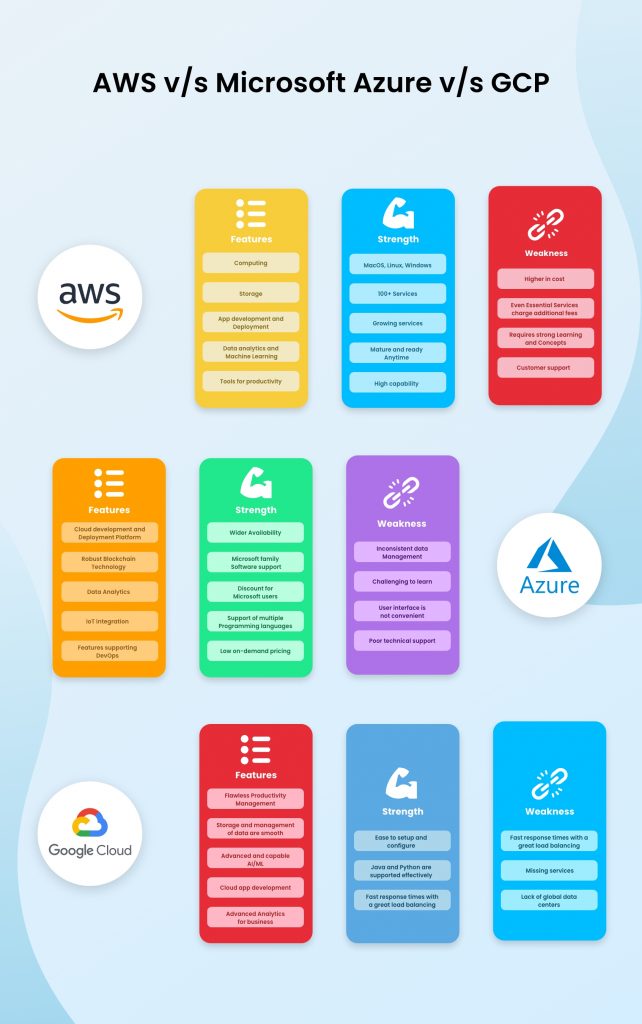 Cloud platform 

Features

 

Strength

 

Weakness 

AWS

 

Computing

 

Storage

 

App development and deployment

 

Data analytics and machine learning

 

Tools for productivity

 

Management tools

 

 

MacOS, Linux, Windows

 

100+ Services

 

Growing services

 

Mature and ready anytime

 

High capability

 

Easy to startup and setup

 

 

Higher in cost

 

Even Essential Services charge additional fees

 

Fee for

 

customer support

 

Requires strong learning and concepts

 

 

Microsoft Azure

 

Cloud development and deployment platform

 

Robust Blockchain technology

 

Data Analytics

 

IoT integration

 

Features supporting DevOps

 

 

Wider availability

 

Microsoft family software support

 

Discount for Microsoft users

 

Support of multiple programming languages

 

Low on-demand pricing

 

Reduced downtime

 

 

Inconsistent data management

 

Challenging to learn

 

User interface is not convenient

 

Poor technical support

 

 

GCP

 

Flawless Productivity management

 

Storage and management of data are smooth

 

Advanced and capable AI/ML

 

Cloud app development

 

Advanced Analytics for business

 

Robust Scalability

 

 

Ease to setup and configure

 

Java and Python are supported effectively

 

Fast response times with a great load balancing

 

 

Missing advanced features

 

Missing services

 

Lack of global data centers

 

 
Storage Technologies comparison- AWS, Azure, GCP
All three contenders have their own storage technologies offering powerful and smooth storage options to businesses. Following is the comparison:
Storage technology in AWS
Amazon's storage technology is known as Amazon's simple storage service. Businesses have the flexibility to choose between Amazon's simple storage or Elastic block system according to their requirements. Further, for massive storage requirements, Amazon offers Amazon's storage gateway. If a business wants to achieve low latency mode, then you have ElastiCache as a feature. Additionally, database support includes an RDS pack with six popular relational database engines for choice.
Storage technology in Azure
For large organizations, Azure Data Lake Storage and Queue Storage are great options. Comparatively, Block storage is used by other organizations. The support of Microsoft SQL on the cloud is flawless when you use Azure.
Storage technologies with GCP
GCP features SQL and No-SQL databases. However, the storage options are limited in nature but are highly reliable with the trust of Google.
Development tools comparison- AWS, Azure, GCP
All three are tech giants. We cannot deny their level of potential in the development domain. All of them have proved their knowledge in the fields of smart programming with AI and ML components.
Development tools in AWS
Amazon has been focusing on AI and ML capabilities for a very long time. Lex interface brings the technology of Alexa to the users. Further, Lambda is also one of the features of Amazon for a serverless computing ecosystem. Other tools include:
Polly
Translate
Transcribe
SageMaker
IoT Core, Button, One-Click
and more.
Development tools in Azure
Microsoft has been a service provider for a long time to people on a personal level as well as a business level. Their focus is significantly less as compared to Amazon. If you are using the Microsoft ecosystem, then Azure functions are remarkable for development. Besides, it also offer:
ML and Bot services
IoT edge, Hub
Computer vision and text to speech
Stream Analytics
and more
Development tools in GCP
AI and Machine Learning have been a long hunt for Google. Today, the Google search engine is one of the most advanced tools rich in machine learning and AI department. Additionally, Google's algorithms are super advanced compared to Microsoft Bing.
You can opt for GCP if you want high-quality machine learning and AI in your cloud platform.
Cloud Natural Language and Machine learning engine
Cloud Speech, Translation APIs
Dialogflow
and more…
Network comparison- AWS, Azure, GCP
All of them have a robust cloud network to fulfill the remote needs of organizations. You can opt for anyone in this category.
Amazon Direct Connect in AWS
114 edge locations
14 data centers globally
Azure virtual network in Azure
54 regions
speed with security
The flexibility of Own IP address and DNS servers
Google Cloud Platform
21 regions
Rapidly growing data centers
Security comparison- AWS, Azure, and Google Cloud Platform
AWS: With the most time spent in the market, AWS is highly experienced in security. Furthermore, the offerings include API activity monitoring, threat intelligence, data loss prevention, and more.
Azure: Microsoft follows a Central security system. However, the documentation is inconsistent in Azure, causing security issues.
GCP: The security of Google is undoubtedly great since they follow a centralized security standard.
Package Management- AWS, Azure, Google Cloud Platform
Package managers offer methods to install dependencies. Whether it is about installing new software or removing them, Package managers are necessary.
AWS: You have to use external software to manage the package.
Azure: Azure Artifacts can manage all the packages.
GCP: Artifact Registry manages container images and language packages in a single place.
Wrapping up, which cloud computing provider should you choose for your business?
Amazon web services are at the top place in the cloud service market, capturing 34% of the market. It is also the oldest cloud platform provider with ample experience to transform your traditional computing experience. Microsoft Azure comes second in the market share list with 21% of the market share.
Google cloud has taken up 11% of the market share in the cloud computing market. Choosing your cloud platform jots down to your requirements. If you want a complete cloud experience, you can go for amazon web services. If Microsoft is your default workspace, you must choose Microsoft Azure. And, if you are looking for high-quality AI and ML, then you can opt for the Google cloud platform.
If you are looking for cloud computing platform experts, we are more than happy to shake hands with you.