Full Stack Web
Development Company
RipenApps is the leading full-stack web development company that brilliantly develops both the front-end and the back-end of a web application. We firmly grasp the technicalities of full-stack development and understand the end-to-end process from marketing to engineering, enabling us to provide a more seamless service.
Why consider a Full Stack Web development
Solution for your business?
You need to find the best software solution to fulfill your business requirement as a business owner. When you need to digitalize your business with the power of web app solutions, you should pick the full-range solution that enables your technical need of front-end, back-end, and other web development requirements. Full-stack development refers to the development of both the web application's front-end (client-side) and back-end (server-side) portions.
Since Full stack development is the new rage amongst enterprises trying to save on their development cost, full-stack web development is increasingly becoming the most in-demand skill in IT companies. Full-stack development involves both the backend and frontend of development taken care of by a single developer. Full-stack developers build the frontend user interface and the backend engine that powers the web applications.
The full-stack development team ensures that the frontend is engaging, the backend is bug-free, and the databases are properly integrated and managed. They provide all-in-one.
Having a full-stack web development solution can provide many advantages for any company. Having all the skill sets in-house is essential because this allows for better quality control and timely execution. Full-stack developers can provide an all-in-one service that will help take care of the whole process from start to finish. This means that no middle or third parties are involved, and everything is handled internally, which lowers costs and takes the stress off them.
500+
Apps Deployed on Stores
Leverage Plethora of Benefits by Hiring an
Experienced Full-stack Development Company
RipenApps is the top-approached full-stack development company that craft every possible web experience with the power of full-stack web development. We have a talented stack of a whole stack development team that possesses excellence in product development at every stage that consists of UI & UX strategy, DevOps services, web development stack, modern Agile, or cost-effective web solution.
We offer top-of-the-line expertise to develop high-performing web and mobile app solutions for your startup, SMEs, and large-scale enterprises. With a team full of tech geeks, we adhere agile software development approach and provide result-oriented Full stack development services.
At RipenApps, our team consists of full-stack developers, designers, QA and production deployment, and optimization experts to build scalable products. Outsource a full-stack development team from us to leverage the expertise of skilled MEAN.JS, ReactJS, VueJS, NodeJS, Meteor, PHP, and LAMP experts.

Frontend Development that fulfills Your Vision
We have a skillful team of full-stack developers who are experts at the latest front-end technologies like React, Angular, etc. Our team comprehends every tiny requirement of your business and then suggests the right framework, language, and library. At, RipenApps, our team adopts the agile approach that helps shape your vision with superior digital solutions. Committed to code quality, we follow result-driven CSS principles to operate large-scale projects.

Secure, Stable & Fast Backend development 
We possess an innovative team of custom back-end developers who adhere to a comprehensive knowledge of backend tech-stack. Hiring our backend developers helps you get your aim product as our team is experienced enough to adopt every latest technology and trend associated with the back-end web development. Keeping security, stability, and speed in mind, we channel every process that guarantees successful deployment.

Seamless Integrations & Tools utilizations
With capability and efficiency in seamless integrations and tool utilization, RipenApps come up with a team of full-stack developers. Our canny team performs pixel-perfect integration, e.g., payment systems, social networks, GEO services, business tools, email marketing, etc. We are also experts at building APIs that third-party applications can use.
Why Hire Full-Stack Developers from the leading
full-stack development company-RipenApps?
Every business aims to grow its customer base with a digital solution. Being a leading full-stack development company, we offer a valuable and well-designed product, communicate with your customers effectively, and understand their needs. The growth may come from new customers, but it often comes from the existing ones. We create and maintain relationships with current customers, which isn't easy when you are dealing with many people simultaneously.
These days it's not enough to have just one set of skills – we have a team of talented full-stack developers who are experts at delivering robust, scalable, and flexible digital solutions. Our team is well equipped to design a website, develop a robust digital solution, research competitors' products, etc.
Look to hire expert and experienced full-stack developers from a first-rate web and app development company to provide the best solutions cost-effectively. Our full-stack developers can brilliantly strategy and implement everything from design to configuring the server with the integration of APIs and third-party apps.
We have a team of full-stack developers with an average of 5+ years of experience and possess sharp skills in developing complex projects.

A Dedicated team of Full Stack Developer
A full-stack developer is a web developer with broad expertise in front-end and back-end technologies. Our full-stack developers are responsible for the whole stack of an application, including the front end, backend, and database. With this knowledge, they can choose which problem to solve first, based on their skill set and understanding of the problem domain.

On-Time Delivery of Full Stack Project
RipenApps possesses a team of specialized full-stack app developers who can work independently and deliver a project on time. With Agile methodology, which advocates frequent deliveries and high quality, it is possible to avail a successful full-stack project on time by handing RipenApps as your technical partner.

Cost-Effective Full-stack Development Solution
RipenApps is a leading company that provides clients with cost-effective, scalable, and innovative solutions. We are one of the best developers of custom software products in India. Our expert developers are skilled enough to execute your full-stack development project according to your budget and timeline requirements.

Continuous Maintenance & Support
With the shift to the all-mobile world, the demand for application development has never been greater in today's digital world. We, a leading full-stack development company, provide maintenance & support to Full-stack app development Solutions are experiencing significant growth in this area.
Swish Fintech
A smart digital solution to track the progress of a child at school.
Case Study
eGurukul 2.0
A Digital Gurukul to aid PG Medical Entrance Exams Preparation.
Case Study
Henchens
Bringing thousands of flavours at one platform to change the way India eats.
Case Study
Our Major Deliverables that meet the results of our strategic Discovery workshops
This section contains a list of deliverables created during the App discovery phase. These are:
App Strategy Document
In our app discovery phase, we rigorously conduct various steps and produce deliverables that benefit our customers in getting the right product. We design and deploy an app strategy document that includes all the necessary information to decide on the app development process, including the timeline and resources required, key features of the app, and marketing and pricing strategies.
Business Requirements Document
Our veteran team of business analysts understands the business requirements and sketches down a requirement document. The document prepared by our team is formulated to help the discussion between business and technology representatives. It may help when making decisions during the discovery phase of an app development project. We embed all the necessary business requirements information that contains the high-level goals and scope of your app idea, a list of features, functionalities and components, app target market, and technical requirement specifics.
App layout diagram and wireframes for user interfaces
In the app discovery phase, the user interface is very important because it helps people decide if they want to download the app or not. It is designed to help users understand the demand of the app and see if it matches their needs.
Our professional team performs the wire-framing of an app to cater to the defined user interface. We frame out low-fidelity wireframes, which are simple drawings showing how different app screens will look when they are on a computer screen. These types of wireframes work best with apps that need to be developed for mobile phones because these types of "paper" prototypes can be tested with real devices.
Budget estimation for the product
Product cost estimation also concludes in the app discovery phase, where our team understands your requirements, mutually sets the features and scope of the projects, and shares the cost estimation. Here, You will receive an estimate of the budget to develop your software product. The budget stated during product discovery is unlikely to shift significantly unless the project itself does.
Top-Trending Android Apps
backed by latest & efficient Tech-stacks
Our Android app development & launch operation is completely backed up by techno-rich, latest & efficient tools and technologies; therefore, selecting programming languages for app deployment comes with the superiority of incredible tech-rich stacks.
Languages
Java
Kotlin-C
Android Studio
Platform
Android Apps
Android Watch Apps
Android Tablets
Android TV
SDK Integrations
Social Media
Google Analytics
Crashlytics
Google Maps
SMS Gateway
Payment Gateway
Service Integrations
Payment Gateway
Live & Video Streaming
Chat,Audio & Video Call
In-App Purchase
AR & VR Integration
Realm & Core Data Base
In App Notifications
Maps & Geofencing
Image & Video
Team
Composition
Veterans, Trained by Talent, lead us; our Android Team crafts SUCCESS under Roof.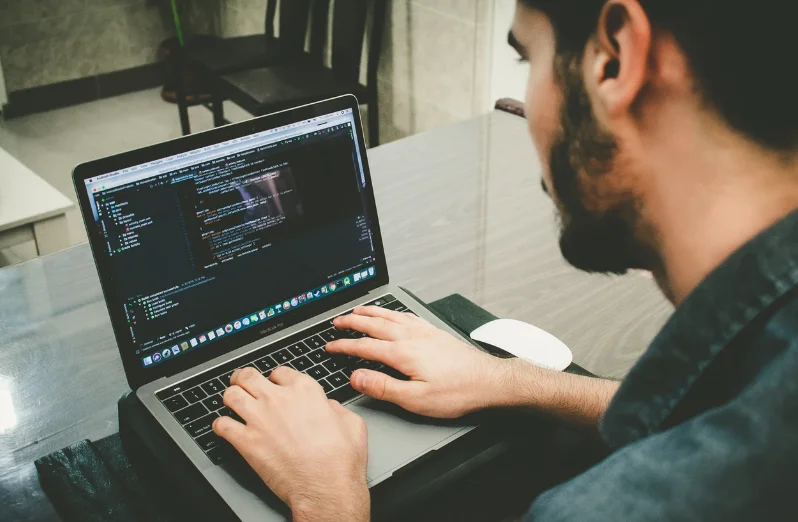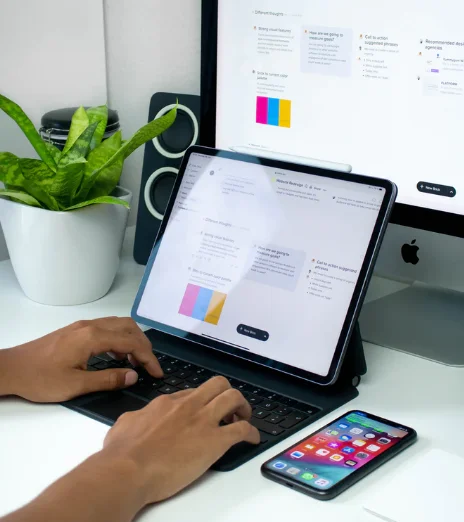 Rishabh Saxena
Team Lead-Android
Rishabh Deshwal
Team Lead-iOS
Vinod Singh
Team Lead-Backed
Business
Engagement Models
We help startups & brands work elegantly in mobile product innovation through problem-solving skills & profitable business engagement models.
Extended Team

We offer the Extended Team model to provide our client the flexibility to control the development team remotely where client can hire the unit remotely and pays only for the team but not for infrastructure under this is the cost-effective model.
Time & Material

We offer T&M model that is best suited for Agile projects and can use an hourly, weekly, or monthly rate for the amount of resources, materials or other expenses that were applied in the development process.
Fixed Budget

This model is best suited for small-scale projects with defined requisite. This follows a milestone-based roadmap; to be done under a fixed budget & all your operations and optimizing deliverables making them an expeditious affair.
Our Android app development service powers diverse industries with exceptional solutions
With a larger market-share, Android is spreading its awesomeness among a massive user-base & RipenApps is a highly-rated android app development agency. We have served and are continually crafting multiple industry master-pieces to maximize their ROI in terms of feature-packed Android Apps.
FAQs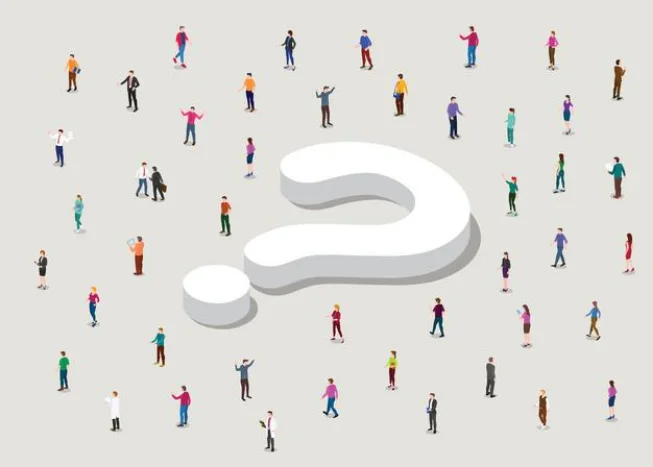 In case, you aren't able to find your answer, do write to us through our contact page.
Say Hi


Discuss a Project
Every idea is a treasure. We sign NDA (Non-Disclosure Agreement) before every discussion to assures that your idea is in safe hands and your data remains confidential here. While designing and developing the mobile application, every piece of information is ensured safe and secure. Every member of the company also shares legal agreements with the company so that there is no area of suspicious terms that should be there.
Every idea is a treasure. We sign NDA (Non-Disclosure Agreement) before every discussion to assures that your idea is in safe hands and your data remains confidential here. While designing and developing the mobile application, every piece of information is ensured safe and secure. Every member of the company also shares legal agreements with the company so that there is no area of suspicious terms that should be there.
The app development cost depends on the features, tech stack, integrations and add-ons, and team composition and time frame under our business models. Once you get the app development discussion with our business consultants, you'll get the complete cost idea.
We have capable veterans who handle small, medium & large enterprises query in our Business analysis & Android App development team

We start from brainstorming your App idea,Select the best, latest technologies for your Android app development as per your app's industry domain

We appreciate & mark the unique demands of your for your Android app development

And we allocate the best, cross-functional team that has mastery in your adopted industry
There is an assurance to get a winning app solution after choosing RipenApps for your Android App development

Talented and experienced Android App developers

International standard

Agile development process

Transparency and communication

We deliver on time on budget

Robust support system
Award

& Recognition Corner

We RIPE great products that form great brands.
And Success & Smiles of these Brands RIPES US to surpass.

Award Room


Get Your

App Idea Developed

Let's Craft the Awesomeness Together , Wish to proceed, let us know a little about you as handshake..