The need of Payment gateway into App is becoming a need of today as well as tomorrow as its market value is estimated to hit more the $1 Billion in the next few years.
You must be wondering that what term it is precisely and how it is going to be that much revenue-enacting in the coming years?
Well, this new generation is quite busy in their world of learning and earning and as said "Time is precious" we follow and avoid wasting a couple of seconds even & smartphone & multiple apps are helping us out to perform it. While we do shopping, paying electricity bills, booking tickets for vacations and many other services, with the feature of payment system gateways, users can quickly pay for their services online.
The payment gateway integration has now altered into a feature that a majority of mobile apps, proves the necessity & importance of payment gateways in businesses. Keep unlocking other vital reasons for payment gateway integration in apps.
Introducing Payment Gateway:
Just a couple of years back credit cards and debit cards & doorstep payments were the only option to pay for the services and goods, but now we have various options like online payment system, net-banking in our hands. And this easy-accessibility is all because of the integration of payment gateways in mobile apps. Now, when you buy any product through your mobile app, then there is a mediator involved in between the transaction, that the users want to perform with the financial institution and that is the payment system. The mediator during the payment process between the payments processor & mobile app plays a better role in security terms.
If you are on the way to develop an app that consists of money-related operation, then this tech-piece would be a torchbearer to know about the payment gateways integration.
Immense growth after integrating Payment Gateways
A vast acceleration is experienced after integrating payment gateways into the app. The traditional method of paying bills and other monetary services was operating only with credit and debit cards. Still, after the inclusion of mobile payments(Payment Gateways), there is an immense growth in sales and revenue as well.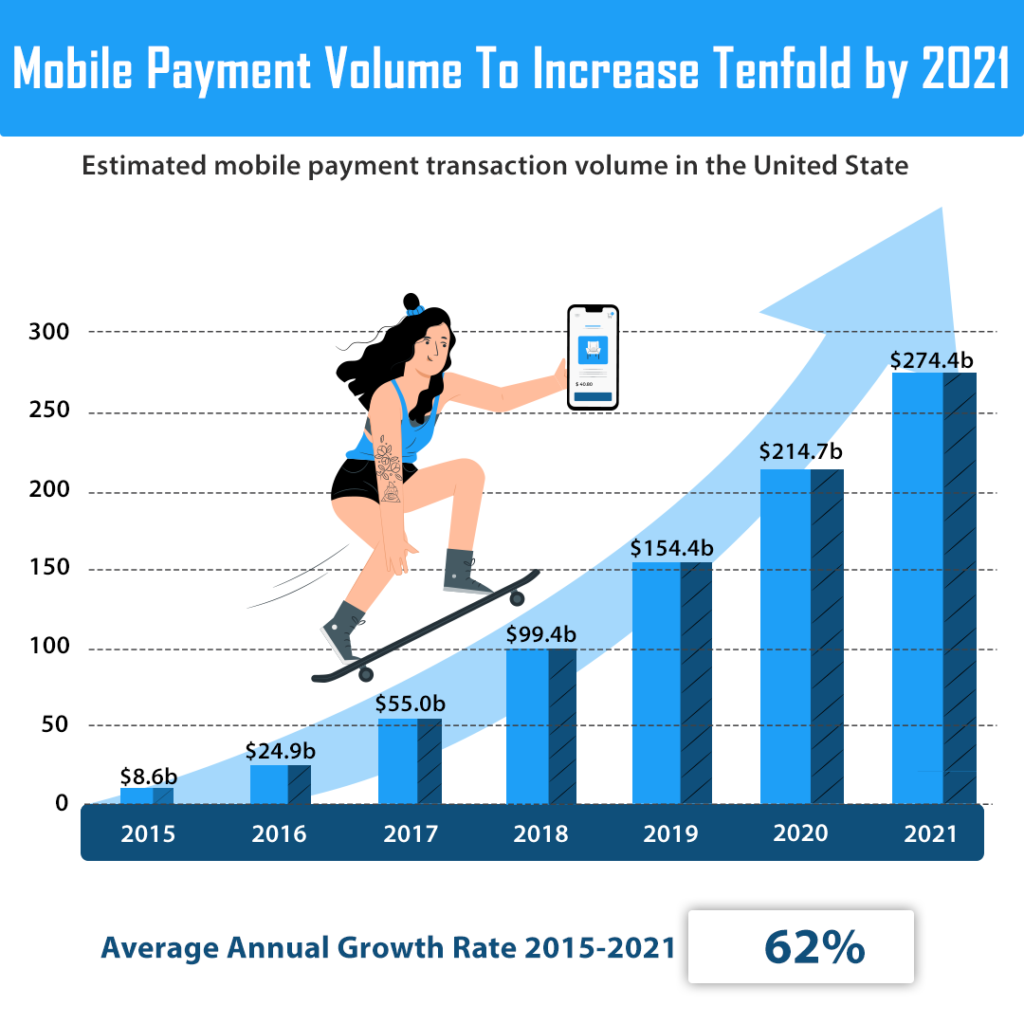 E-Commerce industry experienced immense growth after integrating Payment Gateways
A report from US says that the e-commerce retail sales augmented by 17% to $453.5 billion in 2017.
This is one of the fast-accelerating industries in terms of sales and revenue after the inclusion of payment gateways as a significant part of shoppers are becoming online shoppers these days.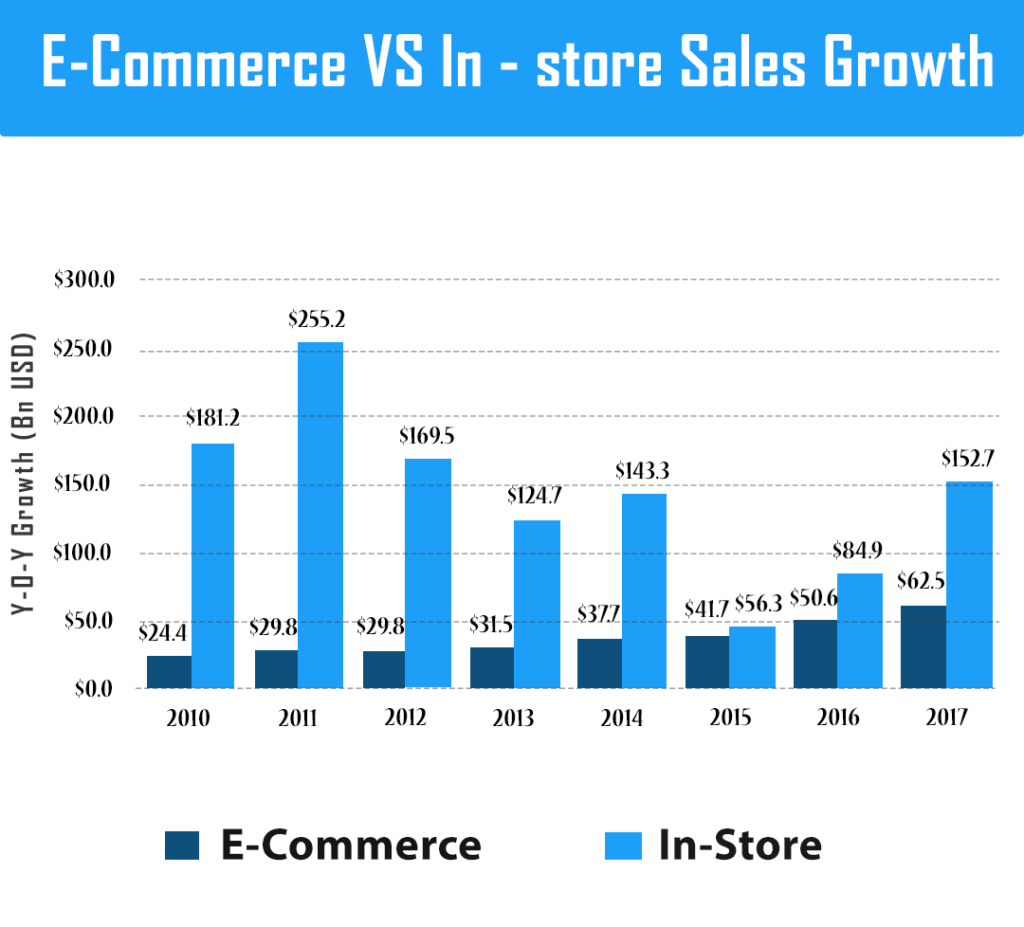 How does Payment Gateways works:
Payment Gateways are amazing functionality, especially for an online business that makes the payment process efficient & simple as it has been stated that m-wallet is one of the major app development trends in 2020. This functionality ensures the security measures and also protect the sensitive information that is needed while amount transfer via encryption.
Stable internet is a crucial requirement to use payment gateway service so the end-user can use this amazing digital service.
The use of this service includes the user's credit & debit card details either before making a buy or after placing an order of any product.
How it works?
At first, the data is sent to the mobile payment system, which then transferred to the bank where the credit/debit card is formed.
The bank receives the data; it syncs the data with the MasterCard & Visa requirements.
This system gateway verifies the authenticity & availability of the users for its genuinely to make that purchase.
After verification of the user-request from the bank, it sent to the merchant who has raised the request.
After completion of this process, the amount is sent to the merchant who had charged from the user to buy the product & transferred to the merchant's business account.
Major Mobile Payment Gateways
The Seller account type is the main thing to focus on while performing the selection process of a mobile payment gateway system for your app.
The seller account is that account that is referred to as an online account where payment placed for a short span of time. After this process completes, Payment gateway system processes amount, and it is transacted forward
The two main types of seller accounts are:
Dedicated Seller Account, Aggregated seller account
Braintree
Mobile Payment Gateway is widely famous for mainly when it comes to security, that is the reason why it provides high-level protection.
Recurring Billing with specified tools.
Simple SDK that renders easiness to customers.
This SDK provides support for Windows, Android & iOS as well.
PayPal
The available mobile payment gateway provides significant features:
Recurring bills
A large number of the transaction can be done easily along with m-pay.
Availability in 180 countries, supports more than 4 card types, can access 25 currencies.
A unique feature of Cheque scanning makes its unique.
Stripe
Email support and separate chating channels are available for developers in Stripe, which cannot be seen in others.
Migration of Credit card for the new payment gateway.
Available in 120 countries, supports credit cards, Apple Pay & Bitcoin payments.
Zooz
Integrated into a mobile app swiftly.
Users can save the card details for more convenience.
Screens are highly customizable as user loves it.
Focuses on data
As mobile payment is a widely available approach, hence integrating mobile payment gateways in your app(access monetary feature) is a wise approach. If you want to know about the process of mobile app development & want to know about app development cost with this integration or without integration then no need to worry our talented app developers in canada who are having expertise in integrating payment gateways are ready to help you out.
Conclusion
Payment Gateway integration gives the user a fast & feasible method to pay bills via a mobile app. In today's era everyone holding a smartphone and performing payment process in a short span of time and this has been made the lives easy.
The idea of integrating payment gateways into your app would be done at RipenApps successfully. Drop your curiosity at [email protected]. Connect with us to discuss your Project.
Contact Us