The role of Artificial Intelligence in sports app development is surging at a faster rate. Over the last two decades, AI in sports has completely transformed the sports industry. From talent identification and acquisition to training and coaching, sports app development companies are applying AI to every possible dimension converting the sports industry into a smart one.
In this article, we will explore the dynamics involved in the sports industry considering Artificial intelligence. Let us head straight to AI-related statistics and cover the pointers demonstrating the role of AI in sports.
Statistics of artificial intelligence in sports market
By 2030, AI in the sports market will reach $19.2 Billion as compared to $1.4 Billion in 2020. Nearly 19x growth is predicted in a decade.
Chatbots, Virtual assistants, and tracking players' data will be the top impacting factors
The fastest AI in the sports-demanding region is the Asia Pacific, and the largest market is North America.
Role of AI in sports
Undoubtedly the demand for AI in sports is further creating the demand for AI-based sports app developers and sports app development guides. Do you know why? Because AI benefits the sports industry in a number of ways. Here are some of them showcasing the role of AI in sports.
Player performance measurement and improvement
Computer vision can measure the most complex metrics in the sports like rugby and Football, where the contacts are close and are difficult to analyze. AI can measure players' performance in the majority of sports by using intelligent algorithms. Coaches can use computer vision and optical sensors for actionable insights improving the player's performance. Not only players but AI can also track the ball easily, no matter how fast the kick or hit is.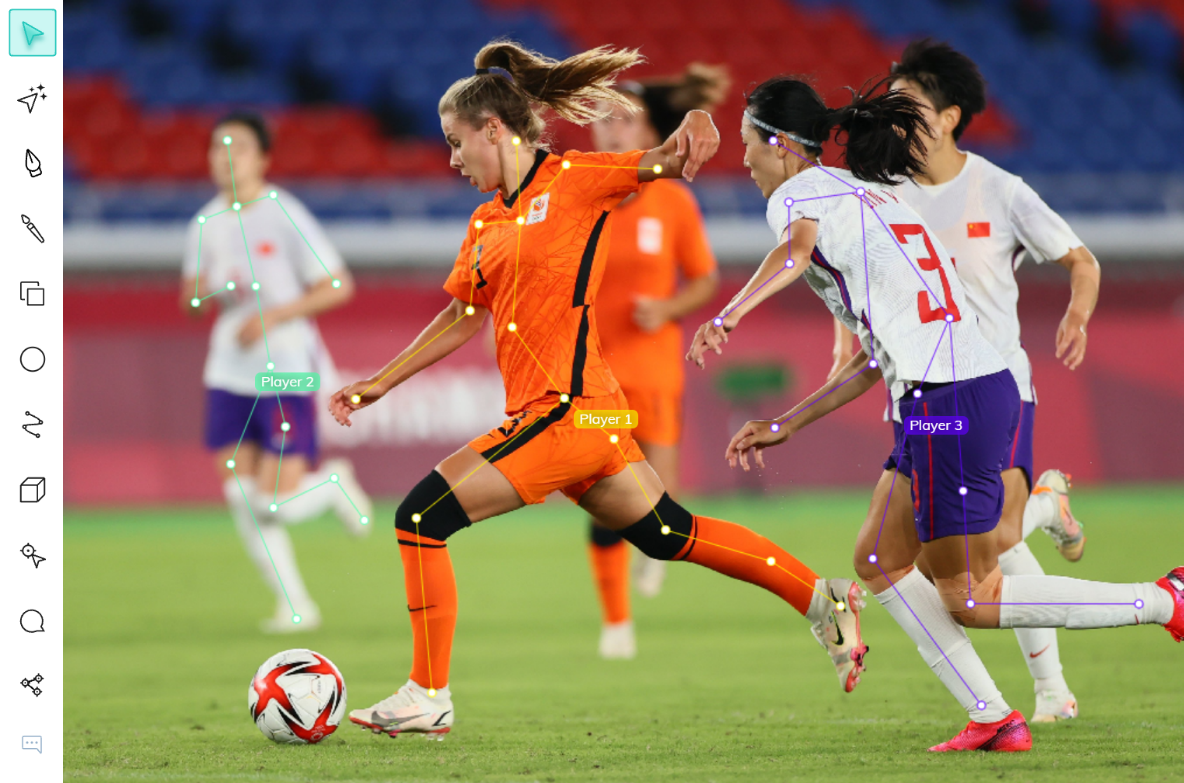 Efficient recruitment of players
75% of recruiters have commented that technology will shape how companies make new hires. Whether it is about taking interviews, background checking, health and fitness check-up, and more, AI assists in everything. Bots can take physical tests of the players, be it in running, skipping, or other metrics. This saves time for the coaches and athletes since bots can perform a bunch of tasks for them.
Machine learning can collect the data of athletes, giving them various insights regarding the overall potential of various game categories. Further, Biomechanics can ensure how a player moves and interacts with their surroundings to have a deep analysis of players during Recruitment.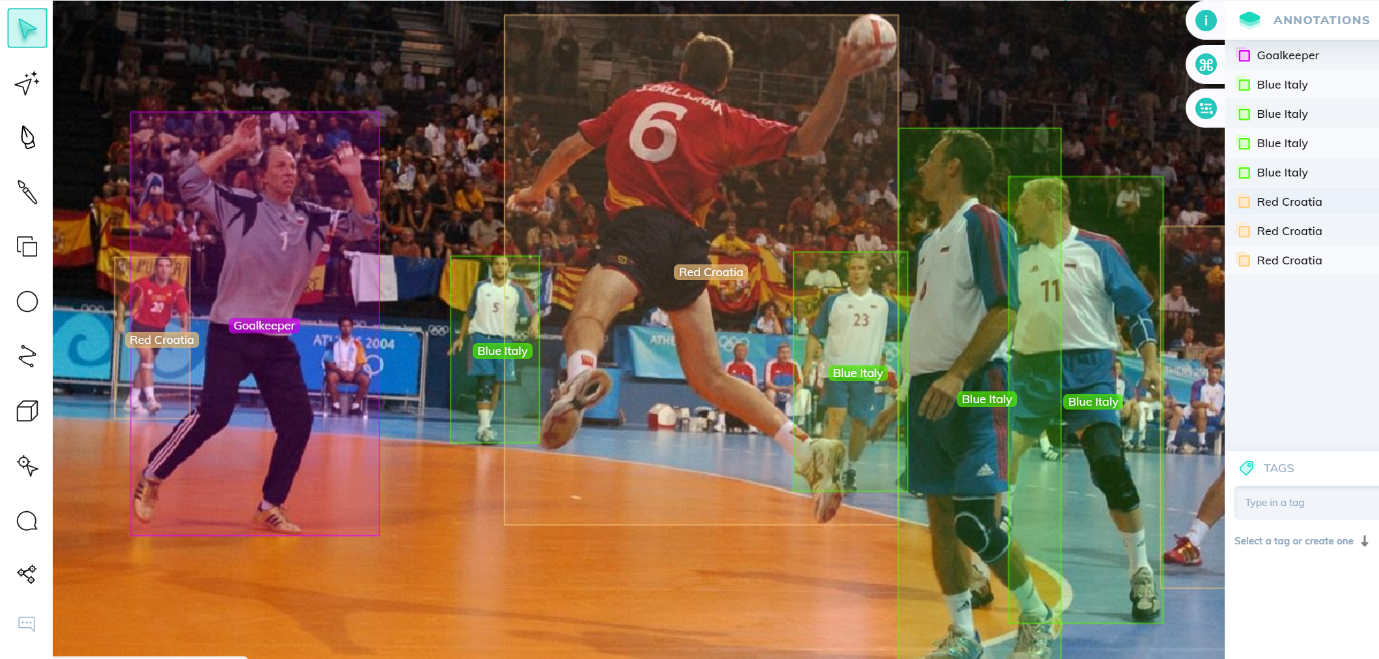 Fitness tracking for athletes
Fitness is a priority for every athlete, and AI is sufficiently playing a role in improving the fitness of players. Wearable devices can measure how many miles you have run with calorie count, and heartbeat metrics. It can generate an intelligent report, lay down the scope of improvement, and prepare the right diet to improve fitness. However, these advanced features require an experienced sports app development company to build the solutions. Further, players can also get AI-rich suggestions for their health injuries.
Intelligent AR/VR for fans
Fans can enjoy an immersive experience by using AI-rich VR sets and enjoy their favorite sports broadcast. Dynamic technology is continuously bringing new innovations to the AR world. Apple's new VR is a great example of the evolving VR technology. The case is similar to AR, where fans visualize their favorite players right in front of them.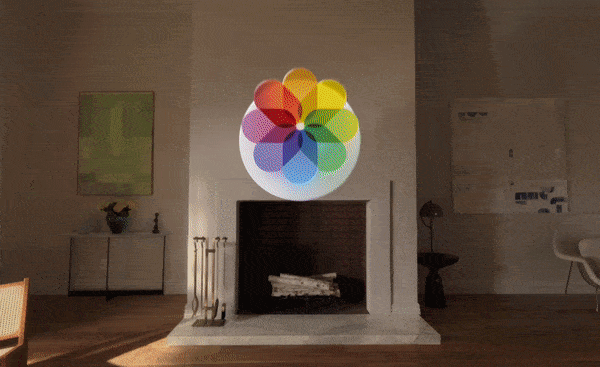 Umpires' assistance for better game analytics
Earlier, when technology was not robust, there were times players had to admit the wrong decisions of umpires. This was a serious case in cricket where players had to admit they were out even if they were not out. However, Umpires can opt for technology-based reviews while making a decision for players. Motion tracking of players, balls, and more assists the umpire in making accurate decisions for players.
AI-based technology used in different sports
AI is being used in different sports, be it Football, baseball, or cricket. Here are the real use cases of AI technology in different sports.
Football
Goal-line technology
Video Assistant Referee (VAR)
Broadcasts with real-time translation of subtitles
Electronic Performance and Tracking Systems (EPTS)
FIFA Ultimate Team (FUT)
Baseball
Robo-ump
Velocity measurement of ball
Evaluating the efficiency of players
The angle of impact and accuracy of the throw
Radar technology
Spin Rate Analysis
Trajectory analysis
Cricket
Batsense (speed, power, twist)
Bowling Chips inside balls
Third Umpire (Snickometer, Hotspot, Hawkeye)
Duckworth-Lewis Method
Build an AI-rich sports app with RipenApps
We, as a leading sports app development company providing sports app development service, embed artificial intelligence in mobile and web apps using machine learning and big data. Our expert sports app developers deployed intelligent algorithms in sports apps, making them unique and futuristics. Whether it is about machine learning, voice assistance development, natural language processing, 3d visualizations and fusions, AI chatbots, or more, we are experts in the complete AI-based application development space. Consult us and build a leading sports app that is rich in AI.

FAQs
Q1: What is the role of artificial intelligence in sports?
AI in sports can help players track their performance efficiently. It can also assist players in injury prevention and diet plans. Further, coaches and umpires too can use AI to make better decisions in sports.
Q2: How is artificial intelligence changing sports?
AI can collect data and analyze it to let users frame accurate decisions. Whether it is about player recruitment or improving players' performance, AI is changing the sports industry to a great extent.
Q3: Why are apps important to sports Teams?
Sports app lets players stay connected with their performance, diet plans, and more. From strategy building to making better decisions, apps are important to the sports team.
Q4: How is machine learning being used in sports?
Teams make decisions related to deep analysis. Players' performance, better decision-making, injury recovery tracking, and more, machine learning benefits sports in a range of factors.
Q5: What is the impact of AI in the fitness industry?
AI can track players' health level. From heart rate tracking to calculating the running miles and calories. AI is impacting the fitness industry and bringing revolution to it. Connect with us to discuss your Project.
Contact Us