2019 has been an extraordinary year and a year full of cherishing moment for RipenApps Family. RipenApps has added numerous success feathers in their cap via unlocking their doors to deliver immaculate, ingenious & char-buster mobility solution.
Throughout the year, we plugged our stacks with all brand new opportunities, we did wonders with our tech-stacks, augmented the way we work, gathered a big list of happy clients, received various awards and accolades from clients, industries and various business research portals and more than this we celebrated many small & grand events, conferences and gatherings.
And all the while our RipenApps family added more gems in their stacks along with accelerating family counts and portfolio of projects with the highest pace.
2019 was utterly a blasting that has swollen our chest with pride & made us more excited about exploring new opportunities as we did in 2019 and achieved more than targeted.
So, now with the superfluous zeal, we are ready to add countless reasons to get RipenApps applauded in 2020.
Please have a look at what 2019 had in the bag for us.
RipenApps successfully stepped in another opportunistic year 
In 2019, we raised three cheers for our New Year involvement of togetherness, achievements, fellowships & supportive relationships and remembering all the glittery moments we are ready to add more colours of success, happiness, creativity & cherishment in the beautiful canvas of RipenApps' picture.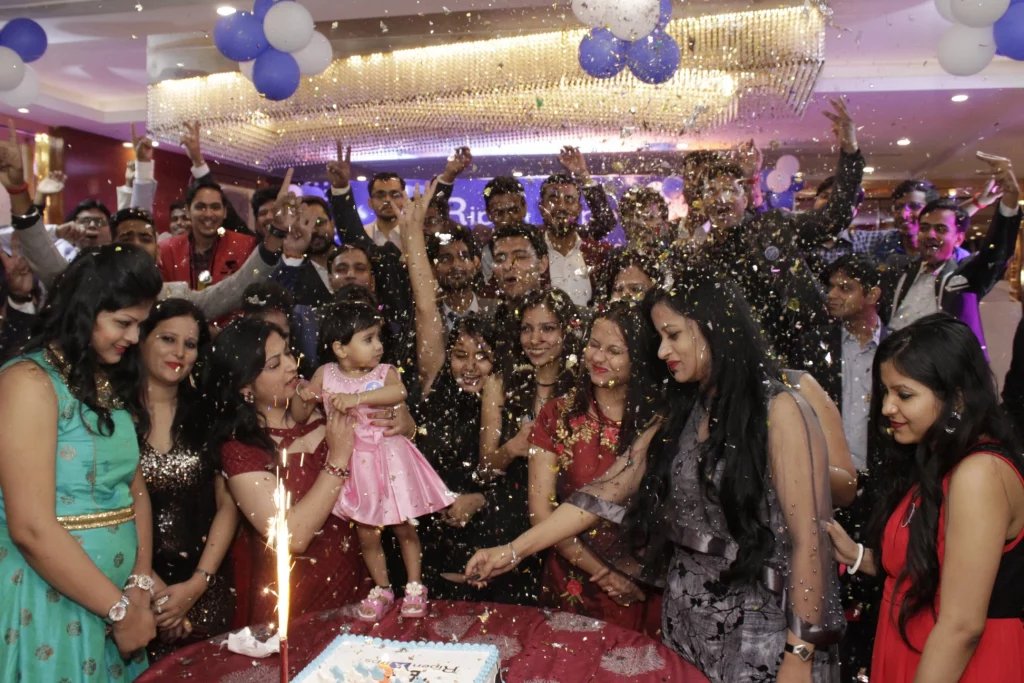 RipenApps established themselves as the most promising mobile app development company in UAE, Germany, Singapore, Australia
Nothing could be so satisfying to spread our services to the customers in various corners of the world, and RipenApps never leaves any stone unturned that makes our clients and their users untouched with robust app development services. In 2019, our team explored and uncovered all the opportunities and worked very closely with various small & big enterprises and offered business-oriented solutions to various head outs and made us top promising app development company in UAE, Germany, Singapore, Australia.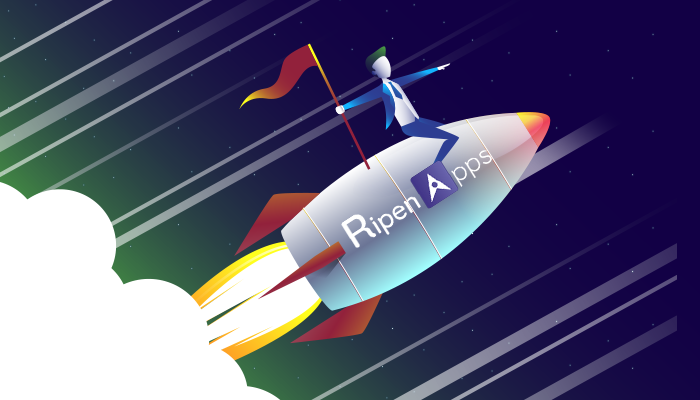 We got the limelight among various prestigious social business portals like MobileAppDaily, SoftwareWorld & Techreviewer and many more
Our services not only contented the business owners and their user base but also caught the attention of a popular media source of the mobile app industry, MobileAppDaily. Our constant strives to perfection placed us at the top position in their list of Top Beacon app development companies and Best Flutter App Development Companies 2019.
We have not stopped here only; we also grabbed a stable position of Top e-Commerce app development at Techreview.com along with a reputed place of top mobile app development companies for 2020 at Softwareworld.com.
We upheld our brightest presence on GoodFirms', Clutch in the List of Topmost promising mobile app development agency 
RipenApps, by delivering unparalleled services to clients and their millions of customers, also bagged a position among the Top mobile app development companies with an extensive & diversified work portfolio, which have covered almost every industry segment at "GoodFirms" and grabbed a brightest position at another prestigious mobile app development research platform "Clutch" with a warm heart.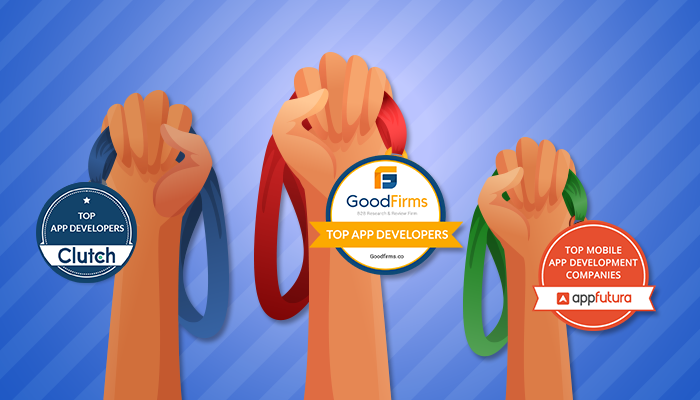 We headed to a new grand office with some tears & enthusiasm 
In 2019, we bided a farewell to our old office. Everyone was excited to get their new place, new environment but also there were having tears for leaving that old office where we got our big hits projects, lots of awards & accolades and many moments to cheers.
We headed to a new office, which is 4 times bigger than the previous one with 100 times higher zeal, plans, goals, dedications and commitments to break every challenge by giving a long-lasting impression.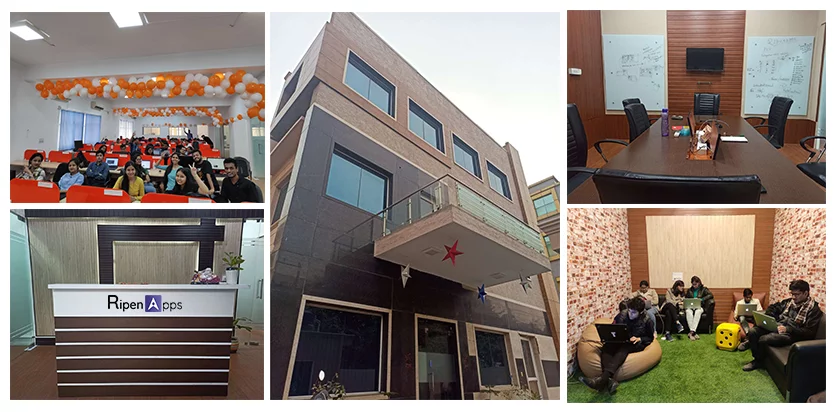 RipenApps added more than 63% Tech-Nerds in their Stack
In the year of 2018, we were good counts of tech geeks under the umbrella of RipenApps, and now we have a great count in our shelf. The most significant credit goes to our HR department, our roots-management, and every single member of RipenApps, who have made the work culture so enthusiastic so that whoever comes here inspires others to join RipenApps to get a brighter future and reliability with respect.
We shared the mantra of being a top-notch app developer at Silicon Review India
After being selected as the best startup in mobile app development domain for Silicon Review India 2019, our brass-our CEO shared our secret of extensive growth, effective leadership & efficient satisfaction. He narrated the company's success story potentially like he validated his word of how True Leadership, Trust and World Culture of innovation is what it takes to grow a company at exponential growth.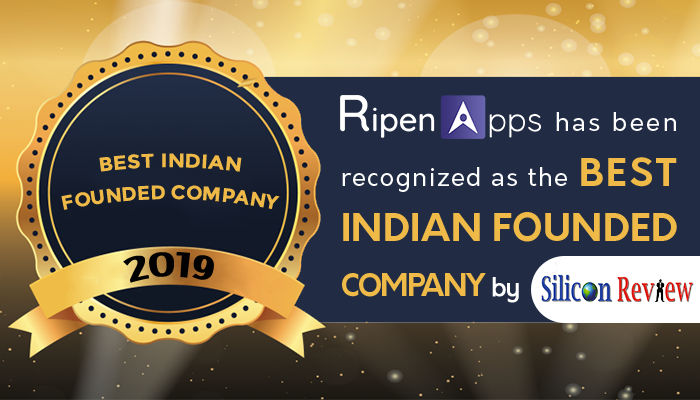 Throughout the year, RipenApps did blast in various industries including- Education, Food Delivery, IoT, Beacon, Flutter 
In 2018, we proved to be the synonym for highly innovative mobility solutions. We scored the top rank at various reputed places, and all came through by achieving tremendous counts of chartbuster apps in diverse industries including Education sector, Food-Delivery, Healthcare, Social Networking, IoT, Beacon & Flutter along with more industries.
We added stars on our shoulders via got ISO & DIPT/DIPP certified. 
Certifications always prove that you are on a reliable and truthful path. RipenApps always deliver excellence in a certified manner and never leave any point of doubt in any single head. We proudly certified by ISO and DIPT/DIPP and added some more stars on our shoulders.
"Countless Contented Clients" made this Year a Biggest Blast  
Throughout 2019, we heard incalculable golden world from our contented clients that have paced us on the path of achieving 10X excellent that we are delivering now. Our bag full chartbuster apps made our clients curious to reach us, and they have spelt their appreciating words timely and trust me; nothing was so overwhelming than this in 2019.
While these were some of the biggest highlights from our journey throughout the year 2019, we look forward to another phenomenal year. We hope for a time to experiment with new technologies and introduce more innovative solutions in the market. A time to develop stronger relationships cherishes more memories, and get even closer to our long-term goal of becoming the World's Best Mobile App Development Company. Connect with us to discuss your Project.
Contact Us