Mobile apps have gradually become an integral part of the business growth yet merely having an app is not sufficient since there are millions of applications in the market which are not able to make a significant impact on the people around them. Though there is a number of reasons for an app failure the pivotal cause that leads to the frequent uninstallation of your application is the user experience and the design of the apps.
A well designed and intriguing app drives more customers and makes them stick to your app for a longer period. With certain fundamentals of mobile app designing here's how you can design and develop an amazing and device lasting app for your business.
To create an engaging mobile app design for your application, there are certain things you need to consider, from font type to color pallet everything holds a significant place in the app design. However, focusing on the vertical of the business can curb some complications related to designing yet it's vital to ponder about making the app more alluring to compel you the customer to spend maximum time on it.
Always create an app UI/UX through the eyes of the customer, be it small screen mobile owner or tab holding business frenzy, your app should have the same high-end representation on both the gadgets. In addition to this, give a special attention while choosing the font family for your application since not every font is there to serve your purpose. Always go with the font that suits your brand because these small yet effective things can make your business grow up to manifolds.
All in all, it'd be wise to say that keeping a customer-centric vision while not compromising on the industry standards of designing can get you a great mobile app developed which can assist your business in its multi-dimensional expansion.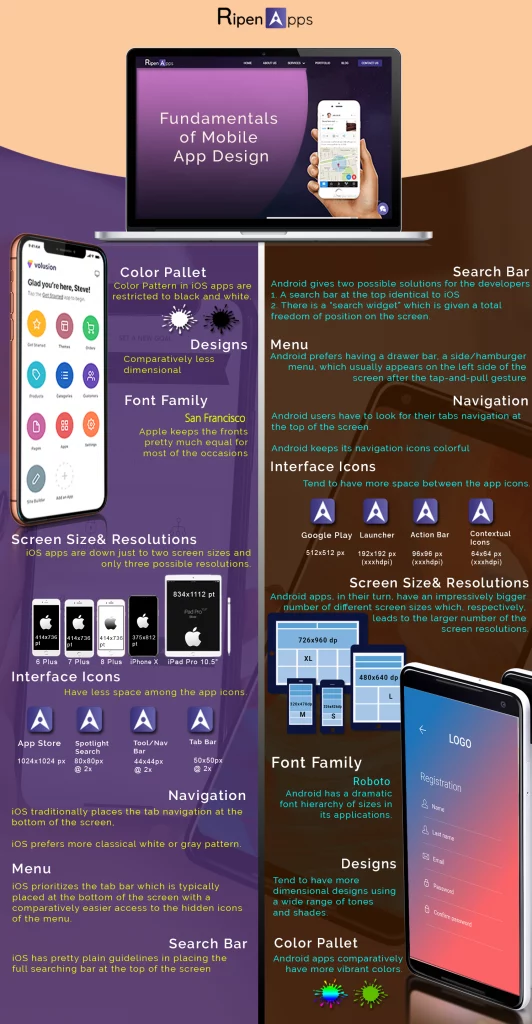 Connect with us to discuss your Project.
Contact Us